Procreate is a must-have app on your iPad if you're an artist, illustrator, or designer. When it comes to drawing on a tablet, there aren't any apps out there that can match the responsiveness and versatility of Procreate.
What makes it even more amazing is the ability to install and use third-party brushes. You can actually install your own unique brushes in Procreate to draw like a professional.
In this post, we handpicked some of the best procreate brushes for iPad. There are brushes for character drawing, shading, background design, texturing, and much more.
Whether you're an artist or simply drawing as a hobby, these brushes will make your experience more fluid and smooth. Have a look and grab a brush pack for your iPad.
Download thousands of versatile Procreate add-ons, brushes, presets, palettes and more. From $30 per month, get unlimited access to thousands of resources to help you draw, illustrate, design, edit and create with Procreate.
How to Install Procreate Brushes in iPad
Before you jump to the brush collection, let's see how you can install Procreate brushes in iPad. It's quite easy.
Unzip the File: Once you purchase a brush pack, you can download it to your iPad. It will come as a ZIP file. You can use the iZip app to unzip and extract the brushes in the downloaded file.
Install the Brushes: After extracting the ZIP file, it will show a folder containing the brushes you've just purchased. Go inside the folder and tap on the "i" icon (left-hand side) on a brush you want to install. Then select the open in Procreate option. (if you can't find the folder, use a file explorer app to locate it)
Start Drawing: When you open the brushes in Procreate, they will automatically be installed in the app. Now you can start drawing using the brand new brushes.
Check out the best Procreate brushes below for inspiration.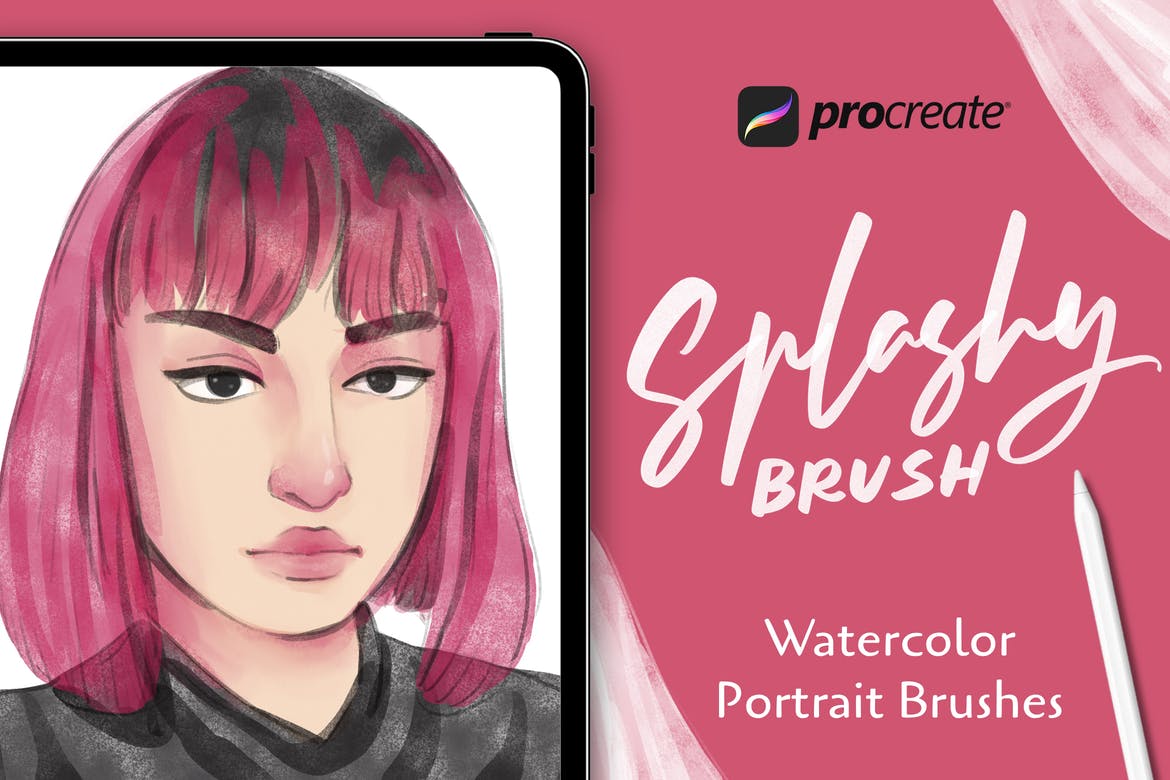 If you're wanting to incorporate the popular watercolor trend into your next design project, this collection of watercolor portrait brushes will help! Featuring a series of 20 unique effects with a range of textures and tones, this set of brushes for Procreate is super easy to install and use.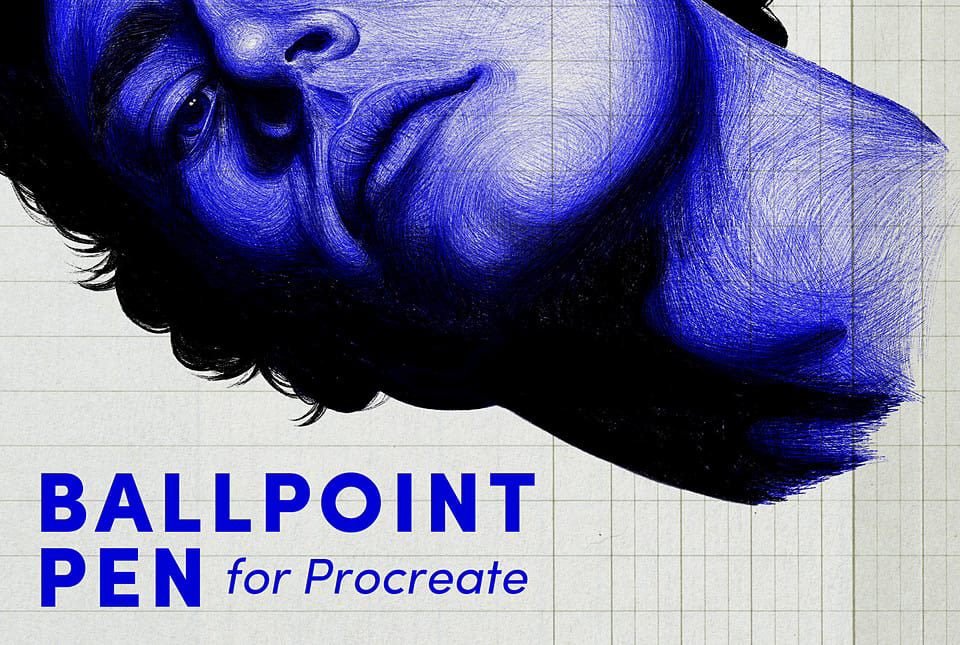 For a truly unique look that's sure to catch attention, consider this amazing ballpoint pen effect brush for Procreate. It promises realistic blue pen results with multiply and luminescent features and is available to download for free from Behance.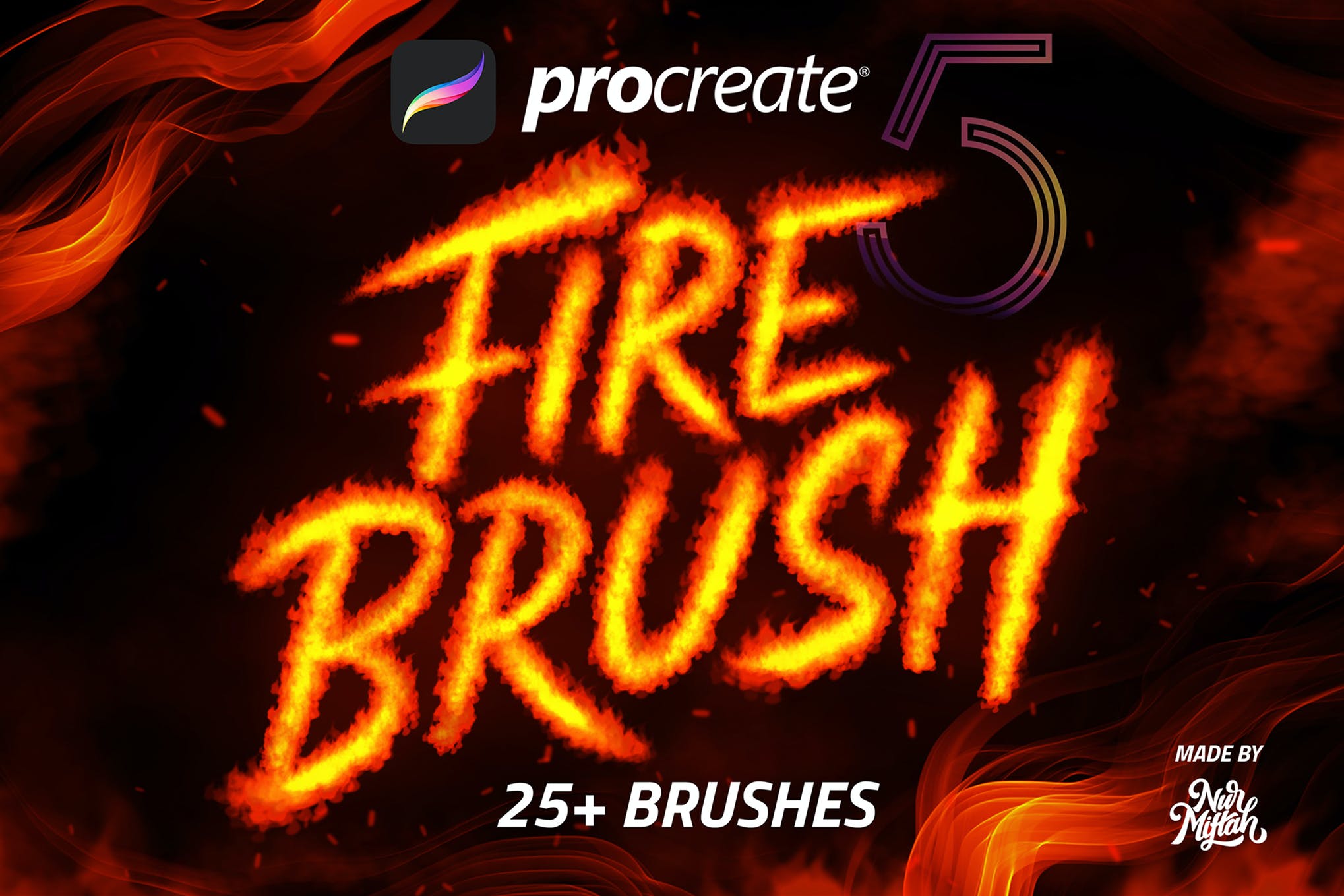 Here we have a kit including more than 25 fire Procreate brushes that can be used for digital paintings, lettering, and much more. These brushes are suitable for beginners with little or no experience in creating digital artworks.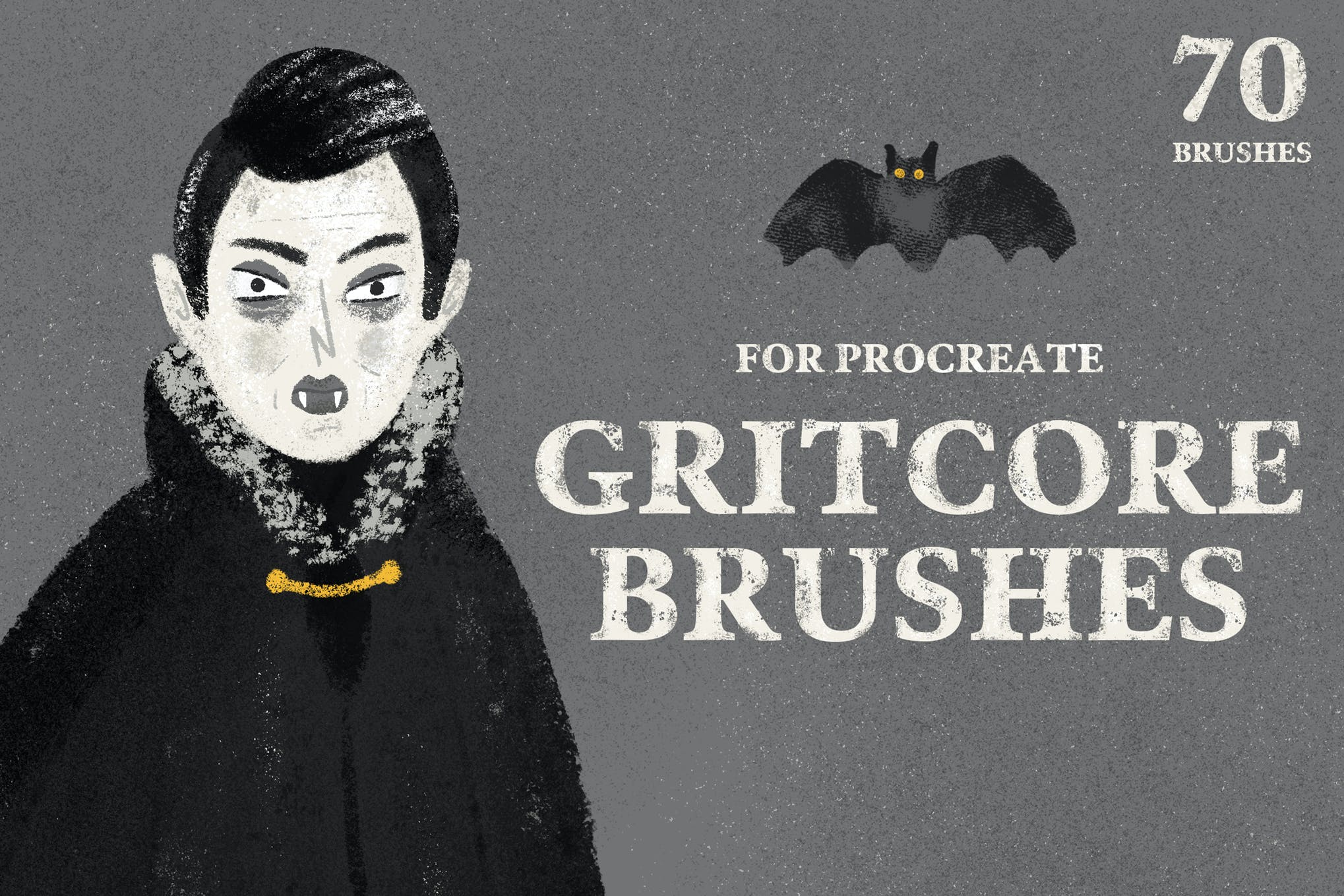 Whether you're looking for gritty line art brushes, chunky brushes, or subtle grainy brushes, our next option has it all. Gritcore is a collection of 74 powerful Procreate brushes that will help you create your next masterpiece with minimal effort.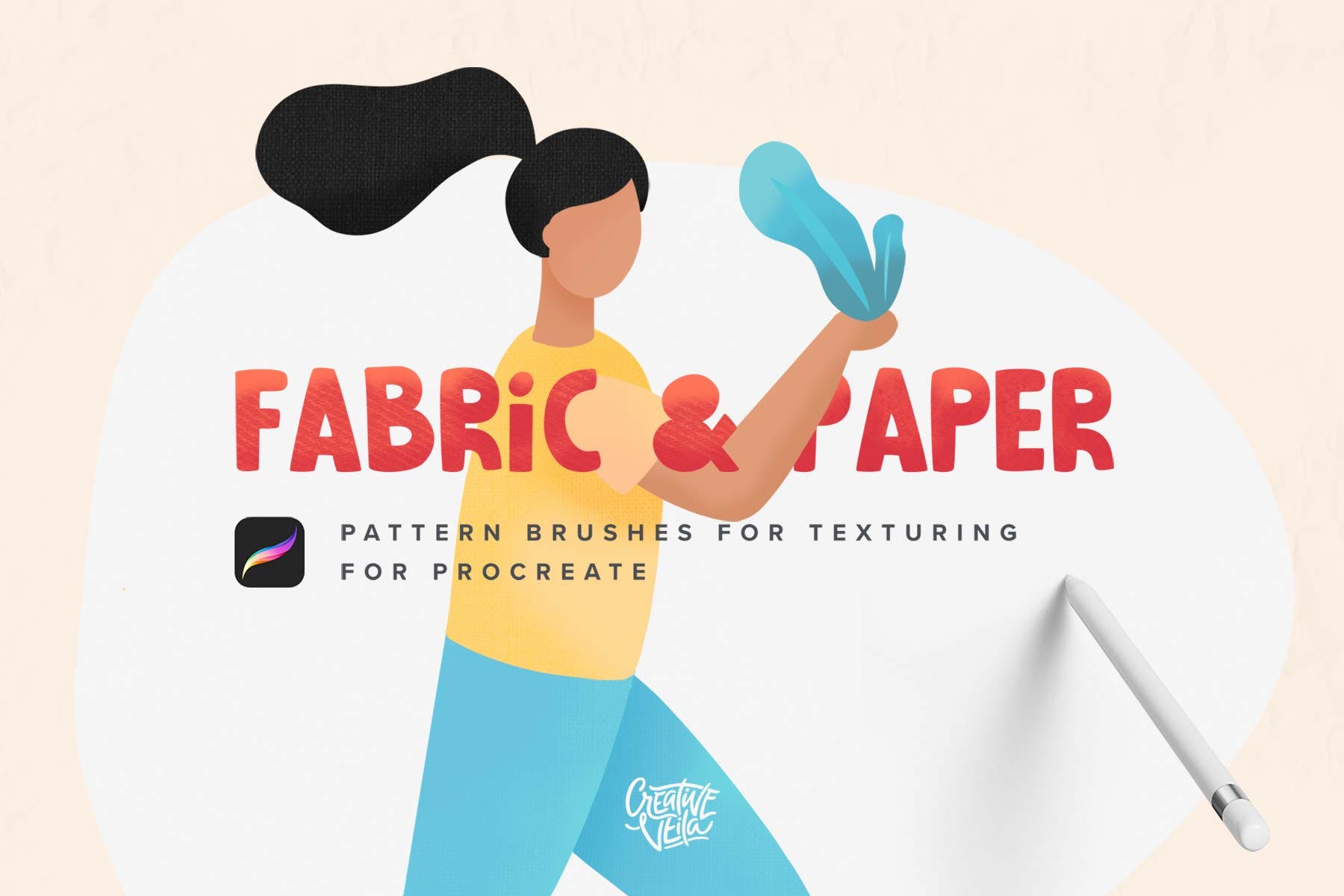 Wanting to add seamless fabric and paper pattern brushes to your arsenal? We have the perfect option for you. This set contains 28 Procreate brushes that will help you create that denim, crushed paper, and burlap effect in just a few clicks.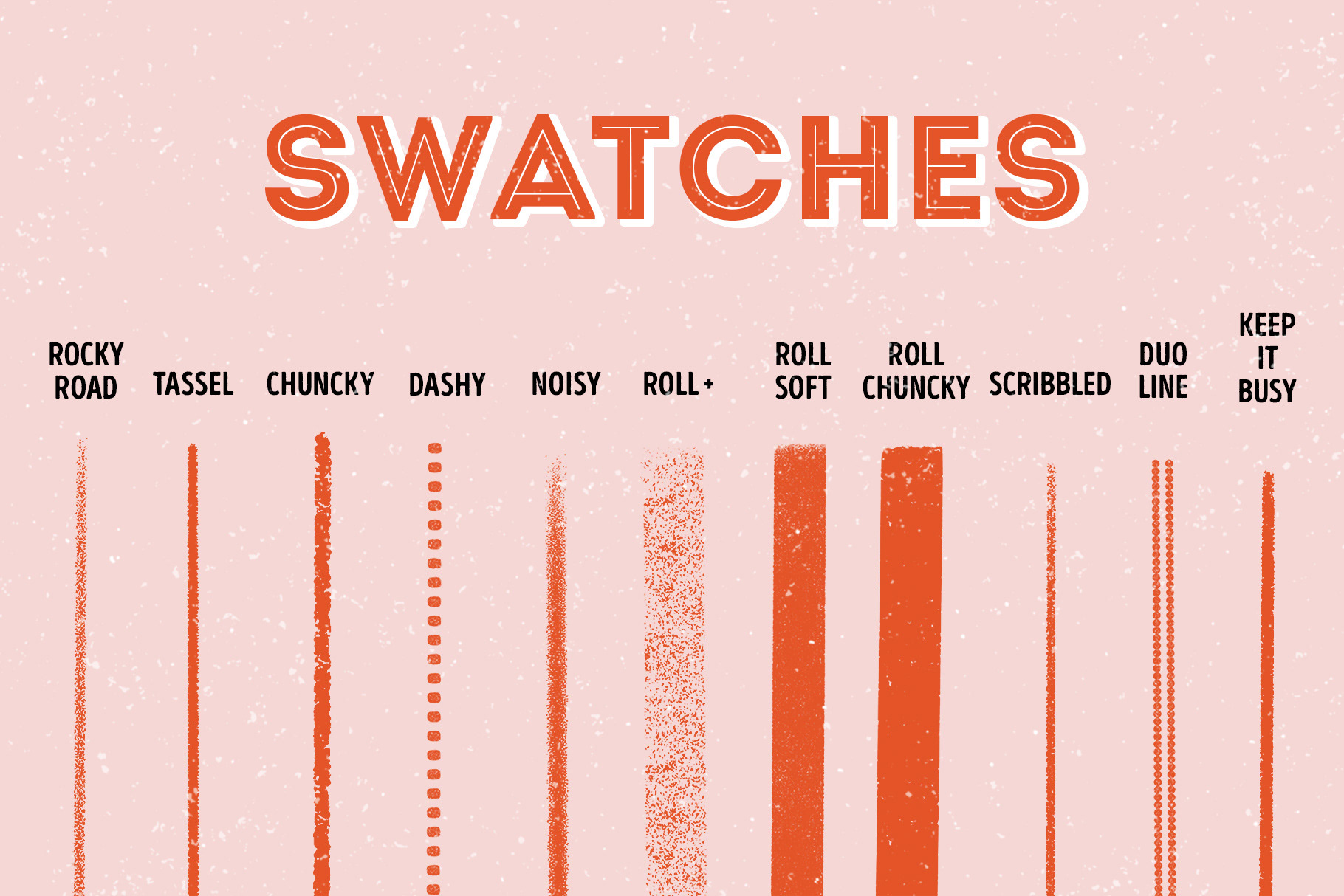 If you are looking for Procreate brushes that can be used for lettering and sketching, our next option has you covered. It's one of the most amazing and multi-purpose brushes on our list, and best of all, it's free for download.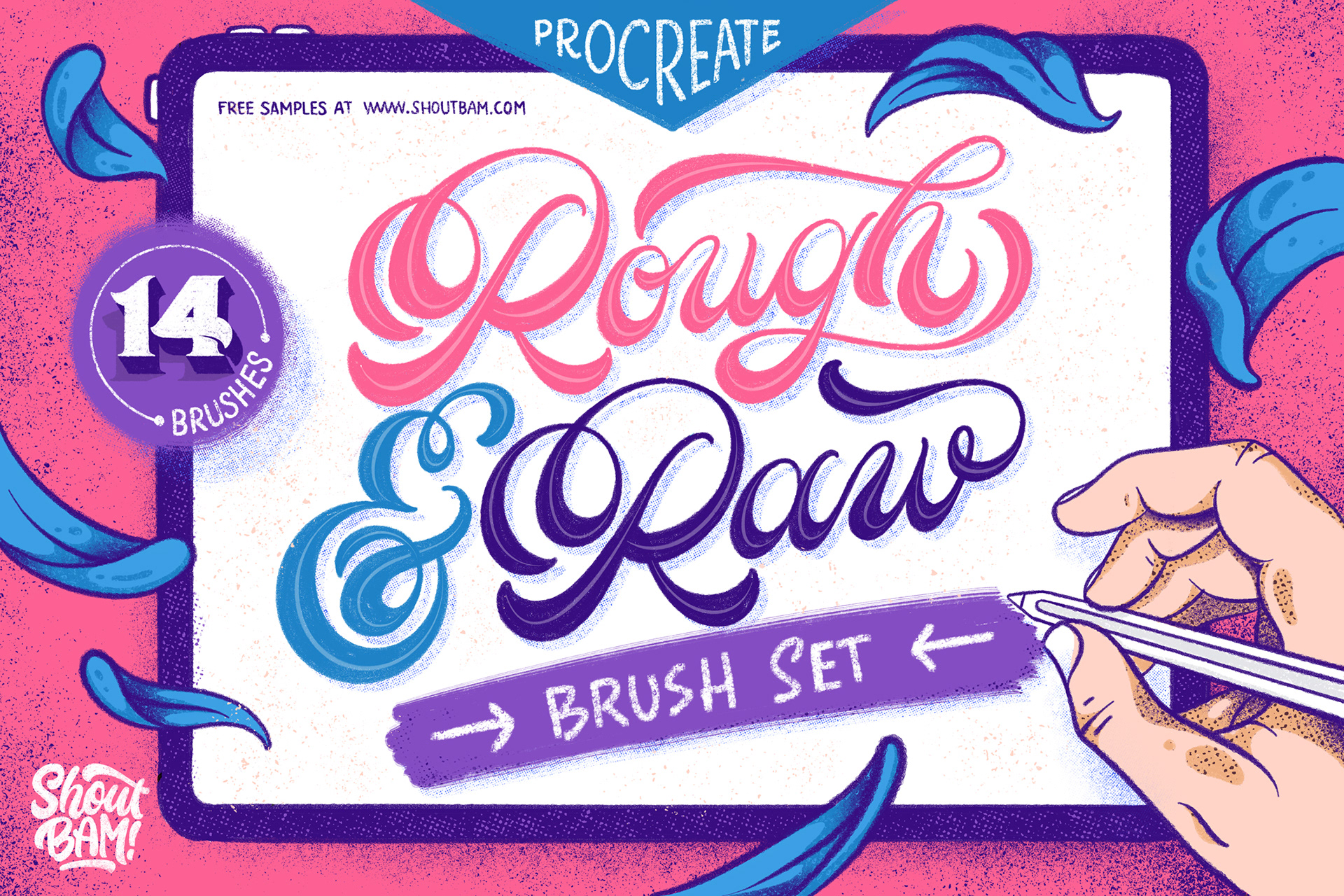 Next up, is a brush pack that will help you give a stunning hand-made effect and a rough, wiry edge to your visual projects. Suitable for those projects that need a bit of a creative flair. It's a freebie, so get your hands on it today.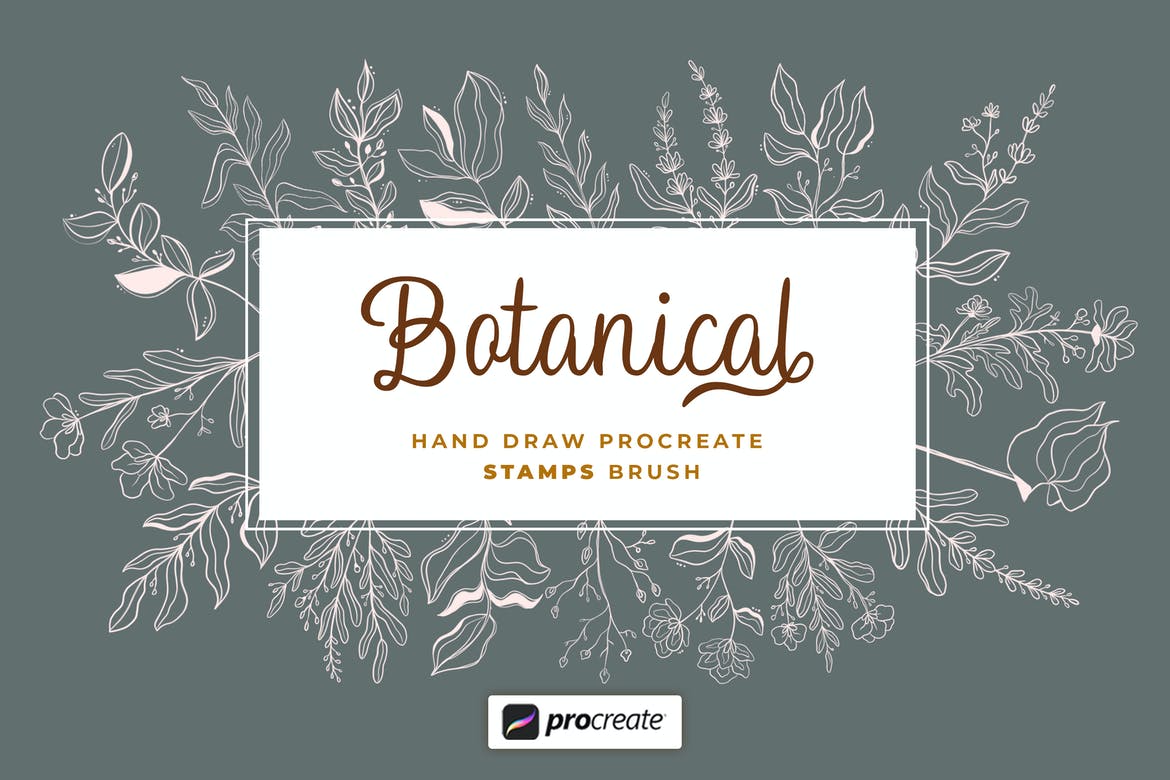 The Botanical brush collection for Procreate is a set of stunning hand-drawn floral stamps that will add an elegant touch to any project and is particularly great for vintage-themed designs. It comes with 27 different stamps for you to mix and match, and works with Procreate versions 5 and higher.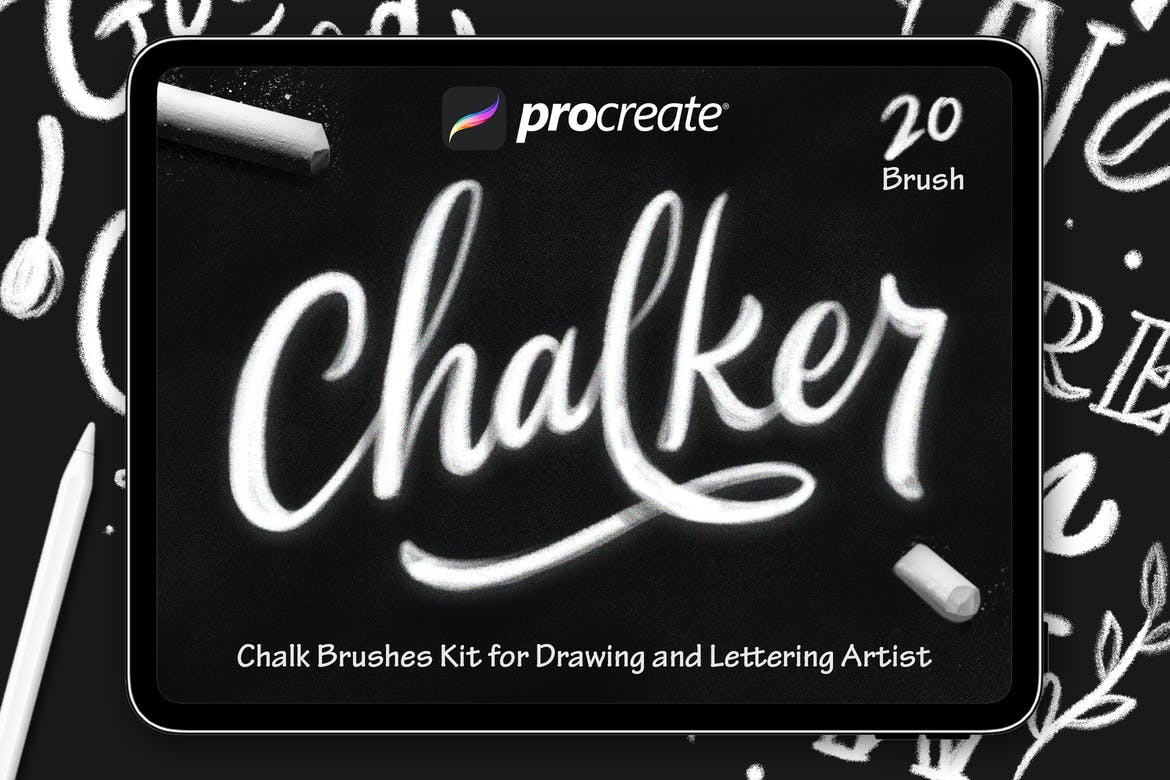 For a realistic chalkboard effect, consider the amazing Chalker collection of Procreate brushes that will give you an authentic blackboard look with any kind of lettering or drawing project. It comes with 20 individual brushes that can be combined and layered for customized results.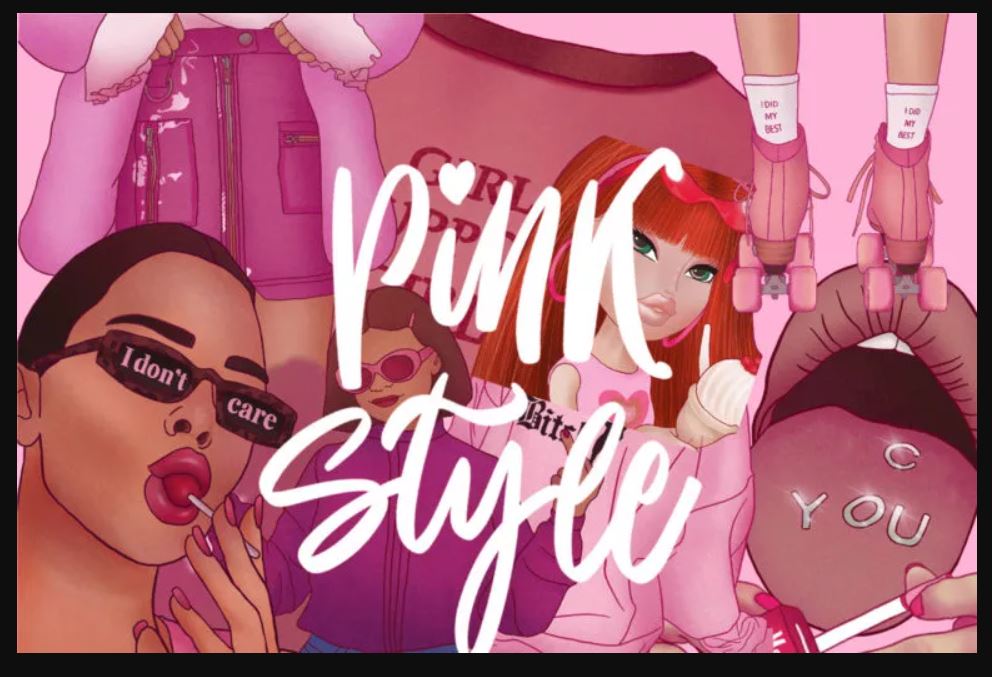 Next in our selection of the best Procreate brushes for iPad is the Pink Fashion bundle of effects, featuring 10 unique and feminine brushes with different textures and backgrounds for creative lettering. You can download this set of Procreate brushes for free from Creative Tacos.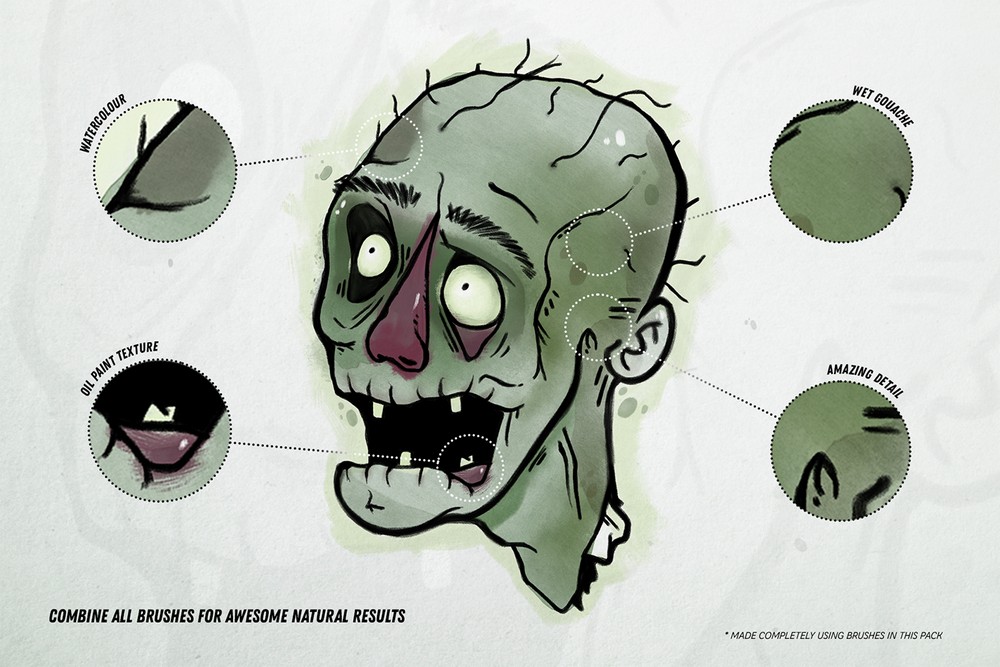 This is a free pack of Procreate brushes for artists made by artists. It includes 6 different brushes that will come in handy in your various illustration and design works.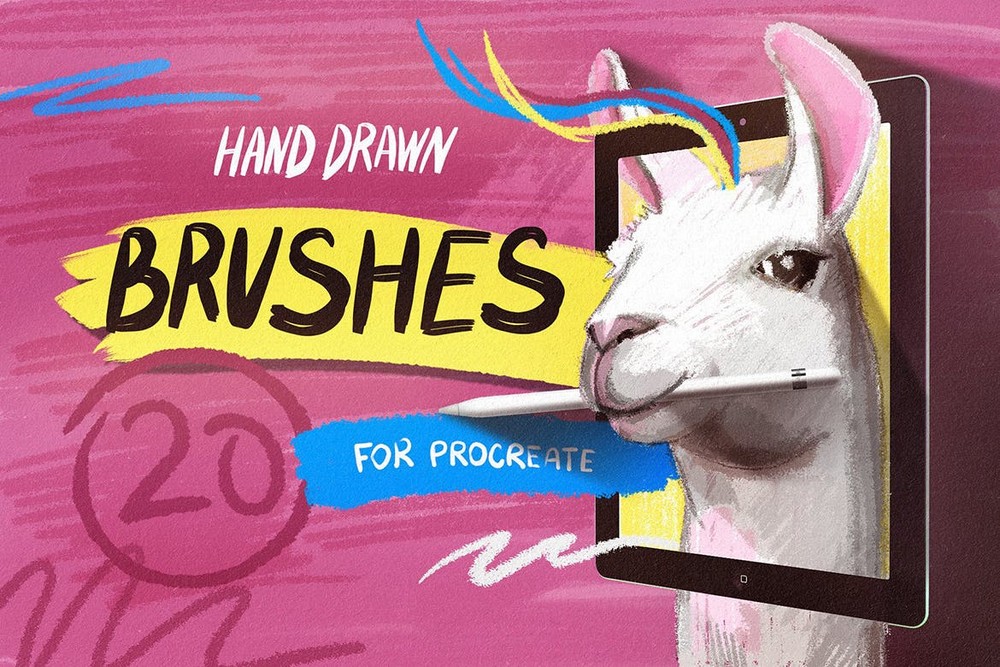 Procreate is all about hand-drawn artworks. And this brush pack is perfect for artists who are into natural and hand-drawn illustration work. It includes 20 unique brushes hand-crafted by another professional artist just like you. These brushes are also a great starting point for trying out third-party brushes in Procreate.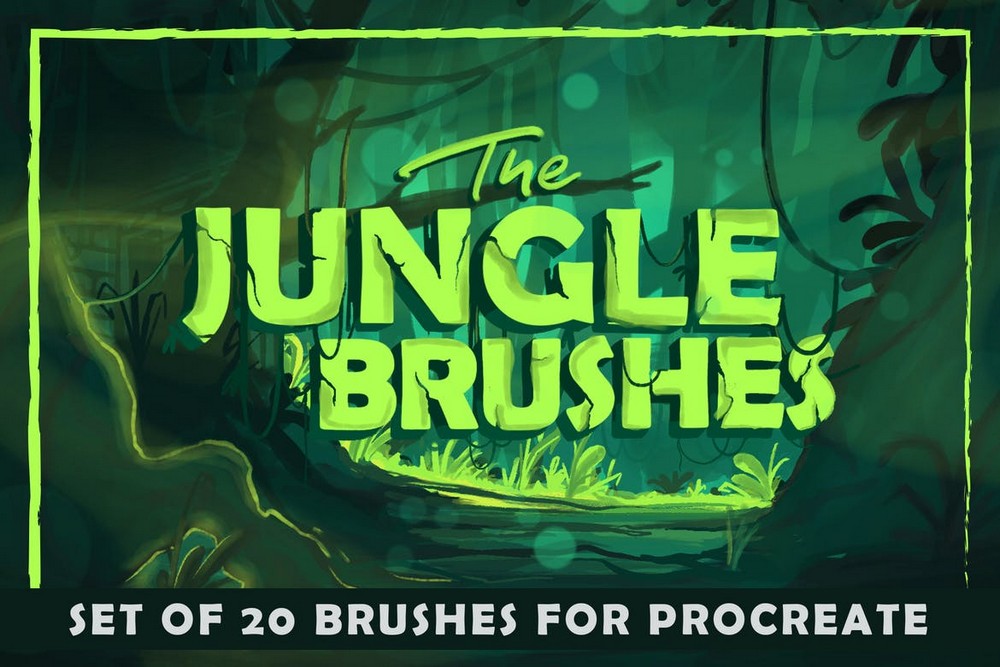 As you can see from the preview image, the brushes in this pack can be used to create incredible art. It also comes with 20 different brushes you can use to draw all kinds of nature-inspired art and many others. These brushes are specially optimized to work with the iPad and the Apple Pencil as well.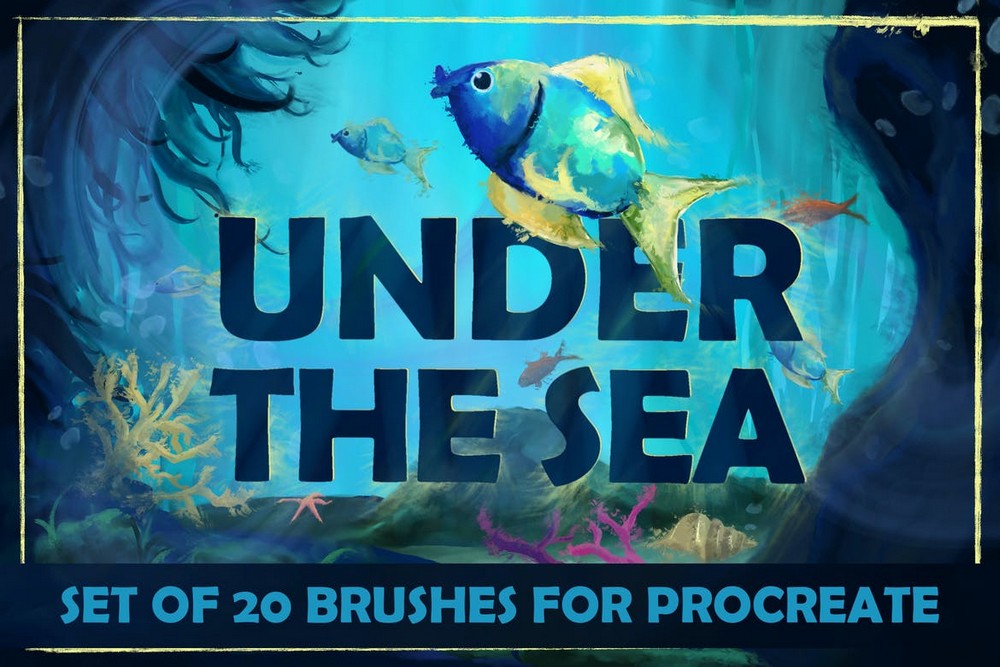 Similar to the previous brush pack, this bundle also features a collection of professional brushes, 20 brushes to be exact. These are designed for artists who prefer watercolor-style drawing. Even though the preview image suggests a nautical theme, this brush pack is capable of handling all kinds of illustrations.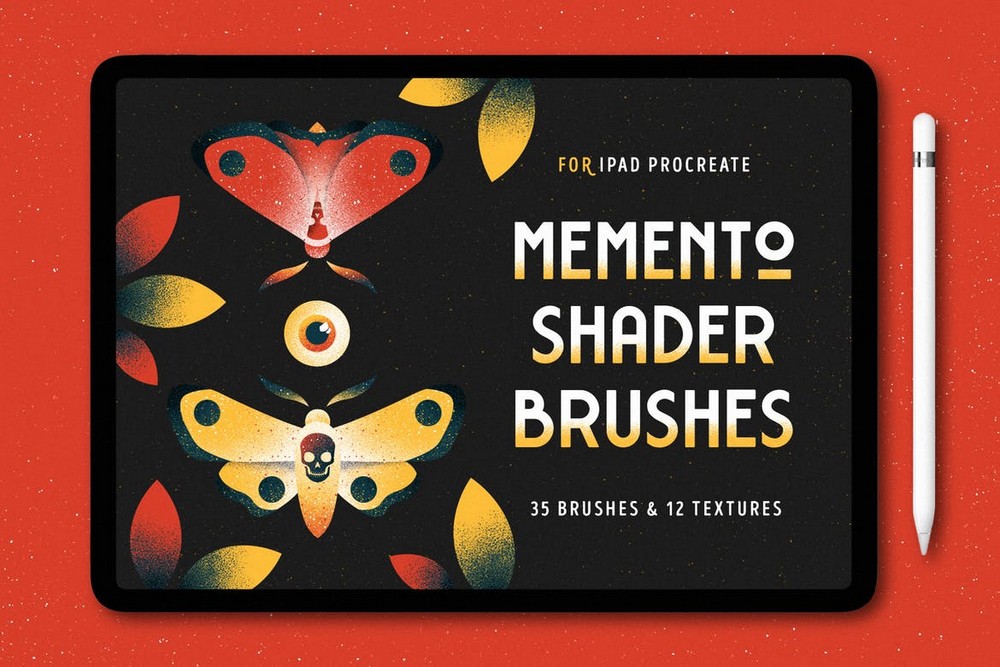 Shading is an important part of illustration and drawing. This is a pack of brushes for Procreate made just for that task. With this brush pack, your shading workflow will get much easier and smoother. It includes a total of 35 brushes featuring scatter, pressure, noise, and a few other styles.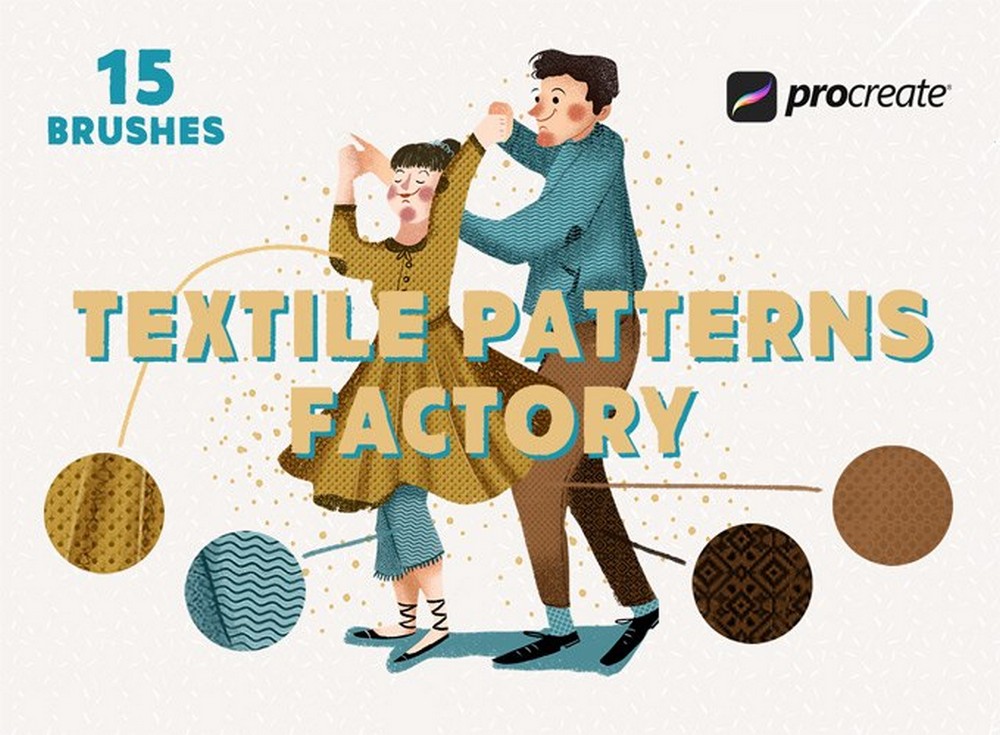 Just as the name suggests, this Procreate brush set is made for texturing and adding more depth to your drawings. It includes 15 different brushes. And they are all free to download and use.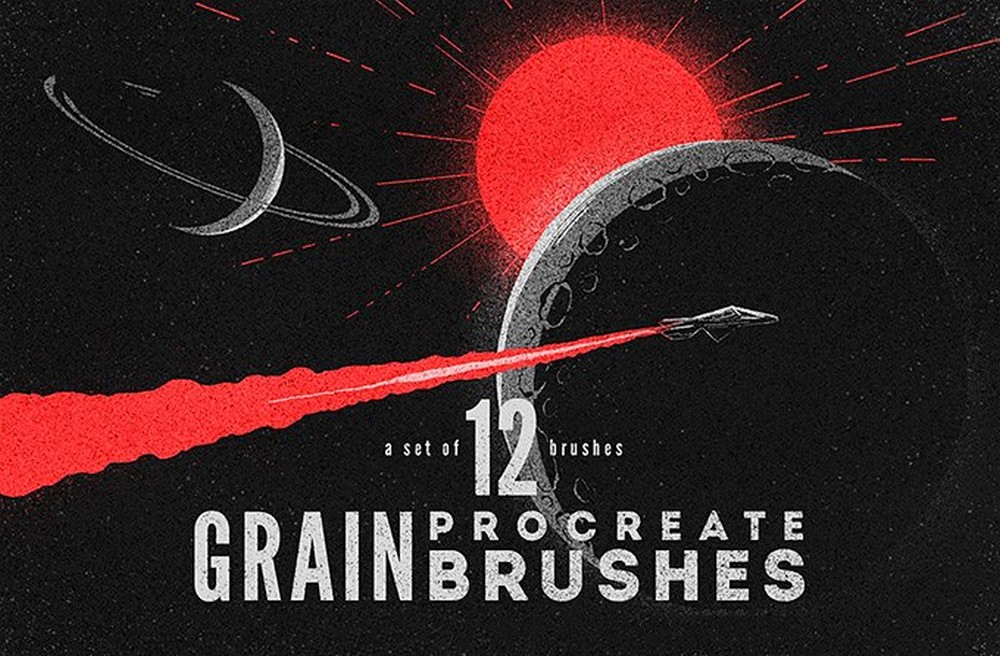 Grain is an often overlooked element of drawing illustrations. When used right, it can completely transform your art. Try using this free Procreate brush set in your next creation to experiment with grain.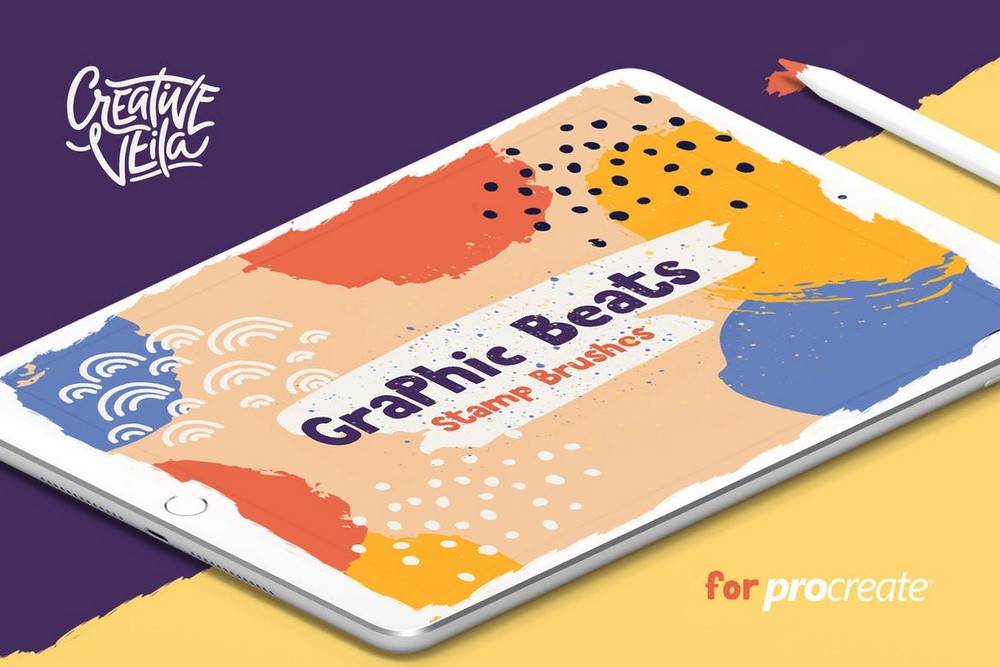 Graphic Beats is a massive bundle of Procreate brushes that features a collection of 330 different brushes. These brushes are categorized into 5 different groups that are quite essential to artworks and illustration works. They are all compatible with Apple Pencil as well.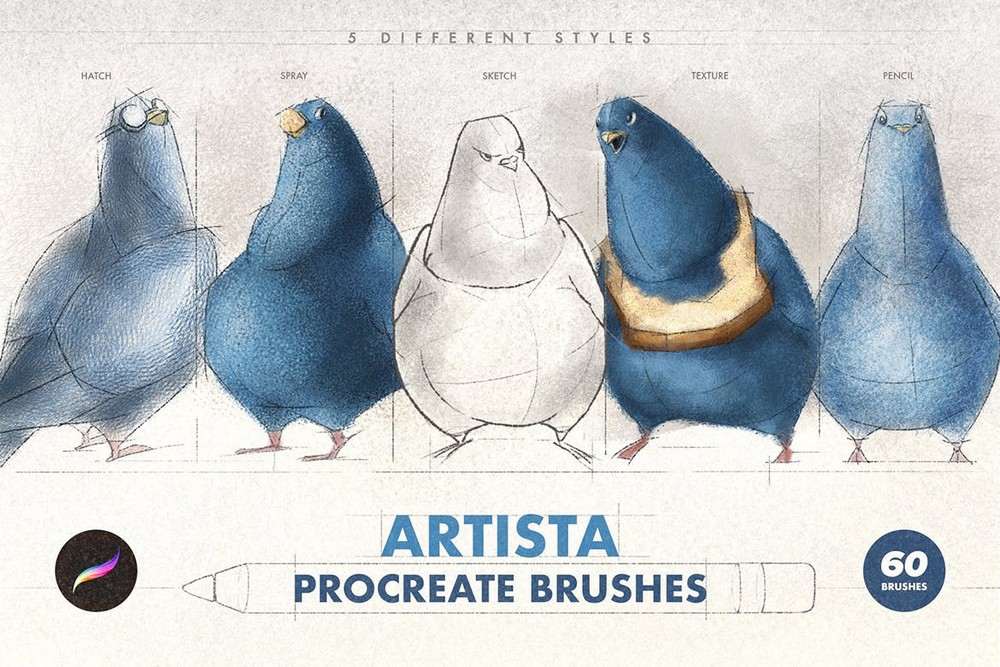 Artista is another unique bundle of Procreate brushes that features 61 different brushes. As you can see from the preview, these brushes are also categorized into 5 groups that will help take your drawing process from the sketch to the finished artwork. It includes a set of 10 grunge textures as well.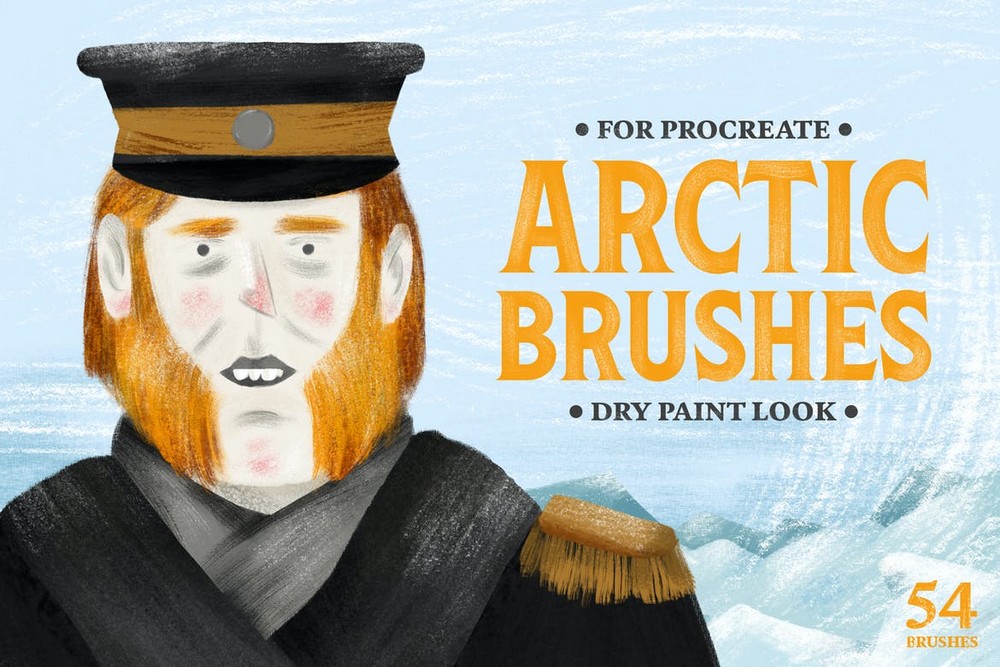 This pack of brushes is perfect for giving that dry pant look to your artworks and illustrations. The pack includes a total of 54 different brushes that are inspired by paint designs. They are also optimized for pressure sensitivity and Apple Pencil.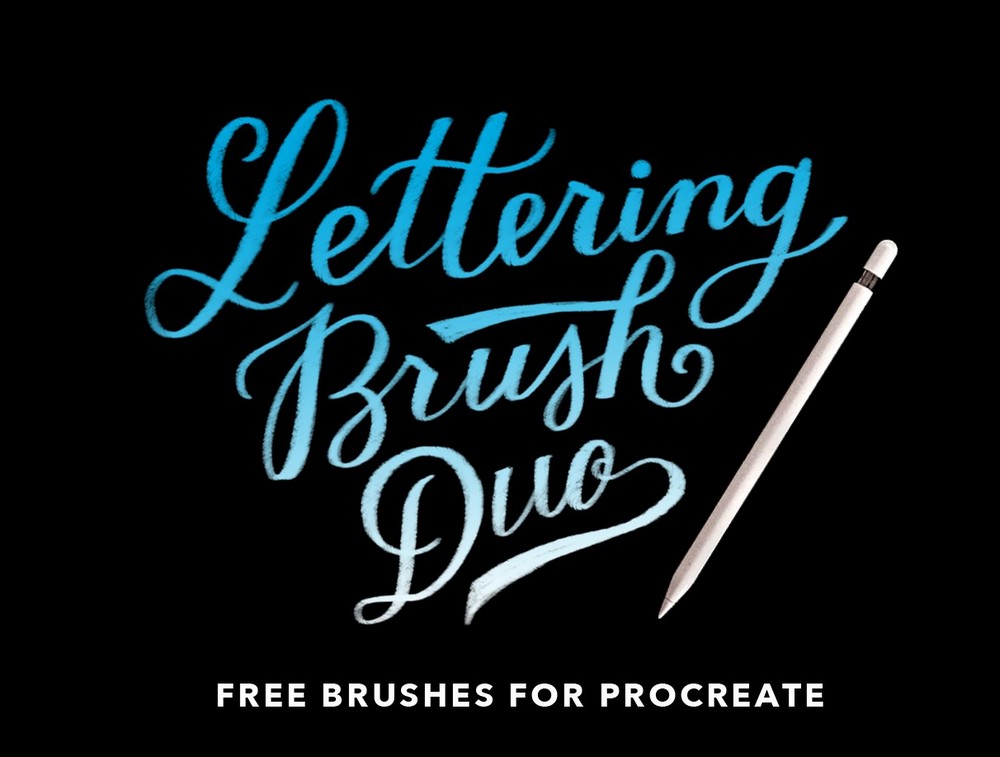 Looking for a simple and creative lettering brush? Then this pair of Procreate lettering brushes are made just for you. While these are not the best option for getting into lettering, it's perfect for testing your abilities before investing in a high-quality brush.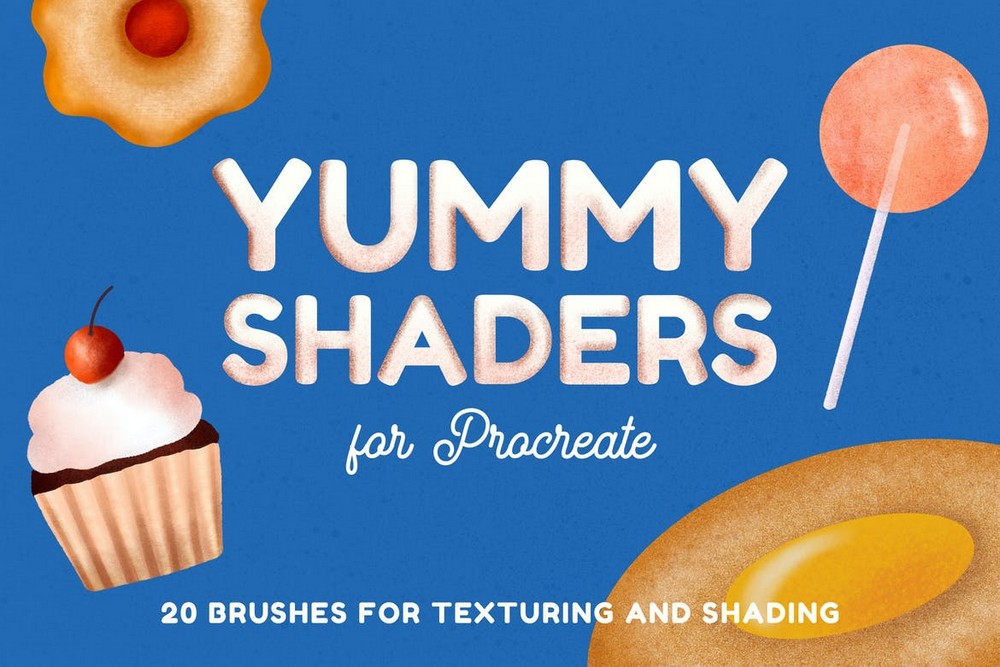 You can never have too many shading brushes. Adding this brush pack to your collection will never go to waste. These Procreate brushes are also made just for shading. And it includes 20 different brush styles. They are perfect for adding depth and texture to your designs.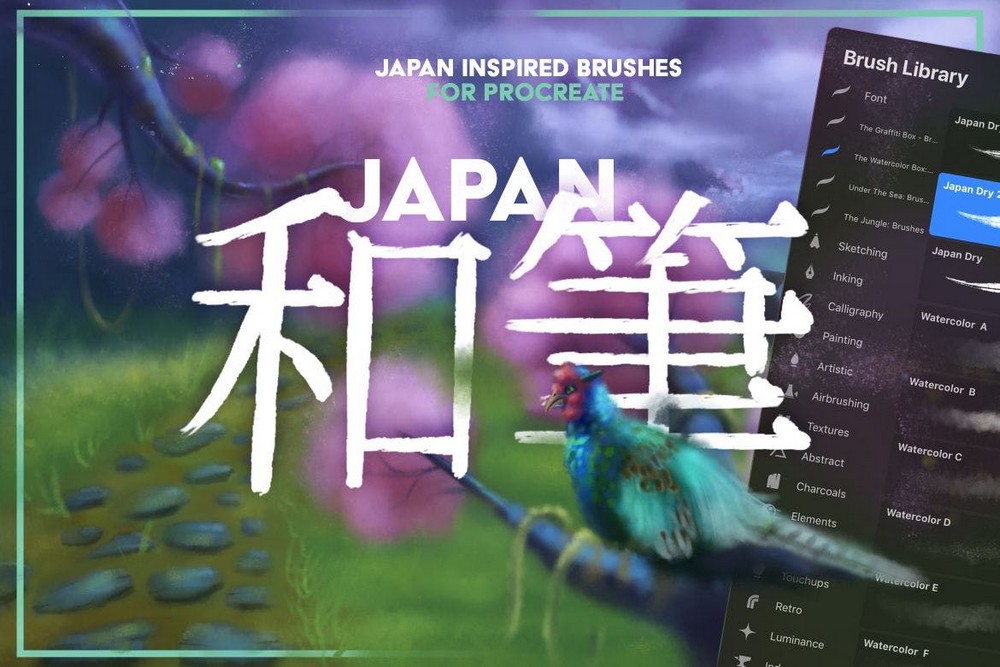 If you're a fan of the Japanese art style and culture, this brush pack is perfect for you. It features a collection of unique Procreate brushes inspired by Japanese art. It includes 15 unique brushes and 5 paper textures that can be combined to create amazing designs.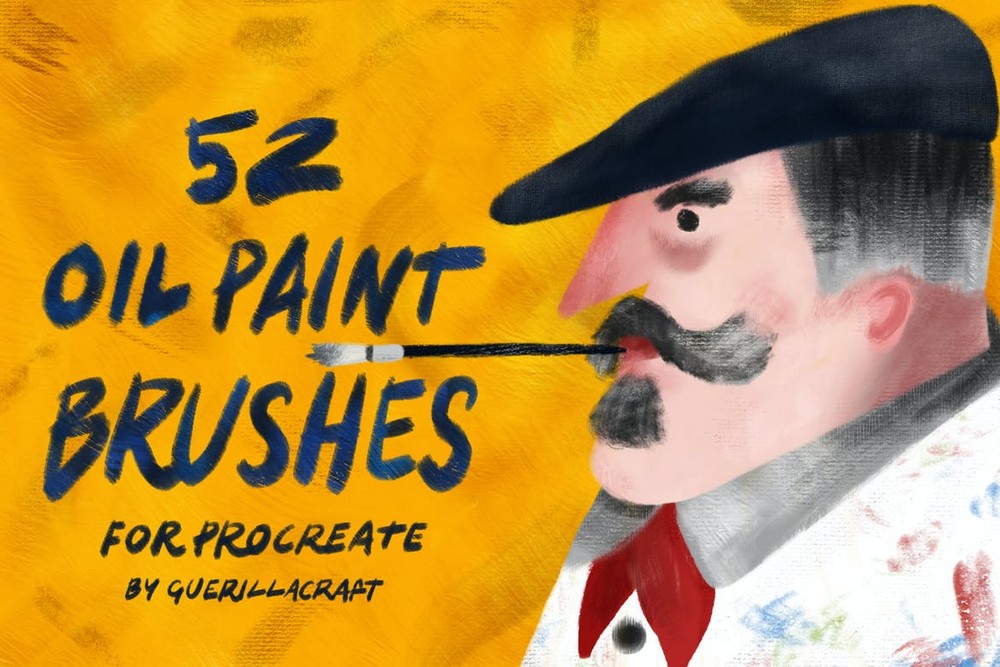 This brush set is perfect for drawing illustrations and designs in the style of oil paintings. These Procreate brushes are designed with authentic oil painting brush designs. And it includes more than 50 different brush styles as well.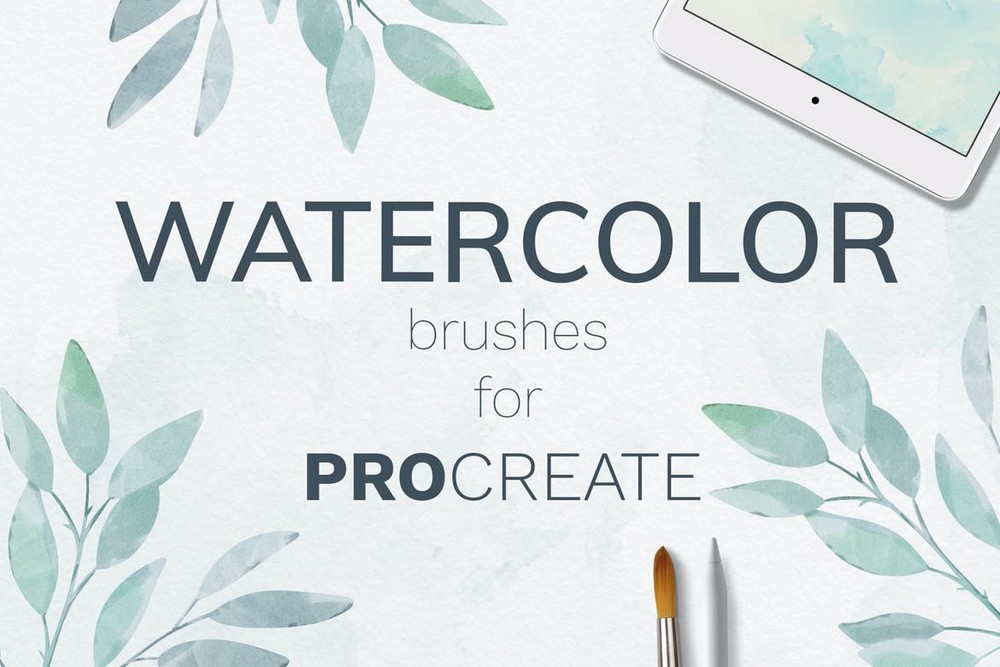 Watercolor brushes are also a must-have for every artist who uses Procreate. This is a bundle that includes a set of professional watercolor-themed brushes. It allows you to choose from 38 different brushes to draw incredible watercolor artworks and illustrations.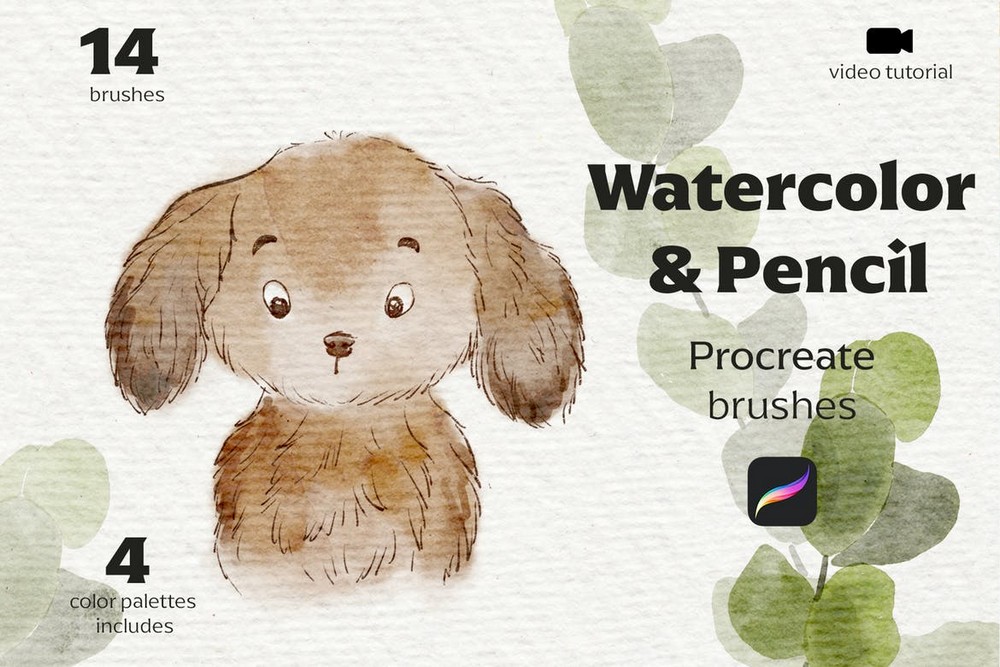 Expand your watercolor brush collection with this pack. This bundle comes with a mixed collection of 7 watercolor brushes and 7 pencil brushes for Procreate. In addition, it includes 2 smudge brushes and 4 premade color palettes you can use with your design projects.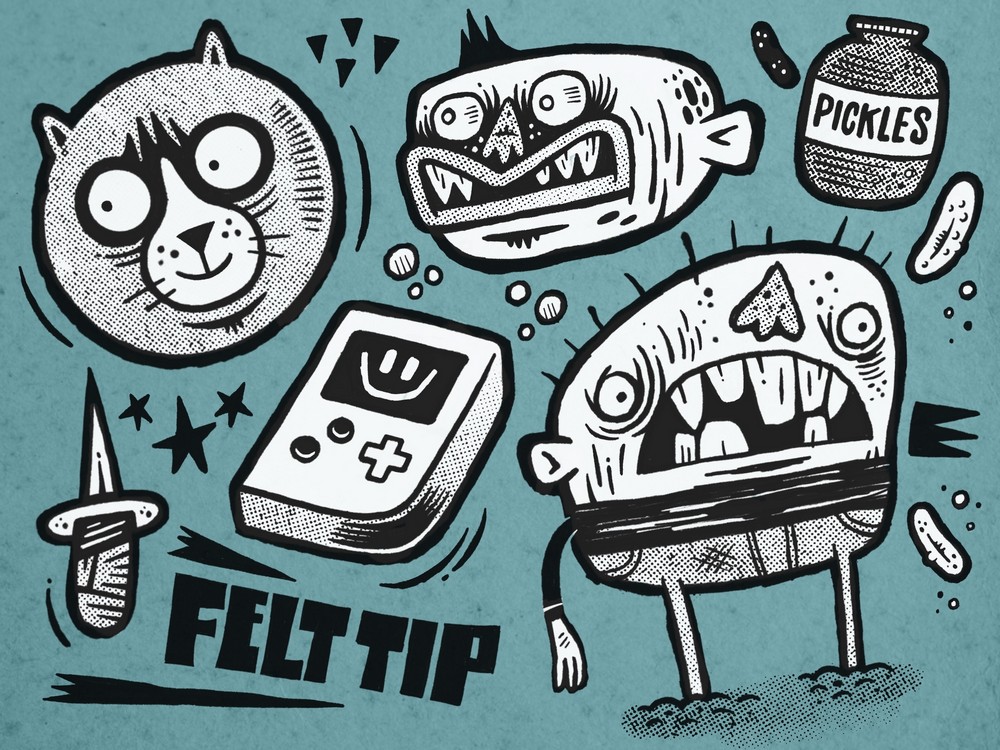 Another free Procreate brush for digital illustrators. This brush is inspired by sharpies and fine point markers. And it's great for drawing using the same style. The brush is free to download.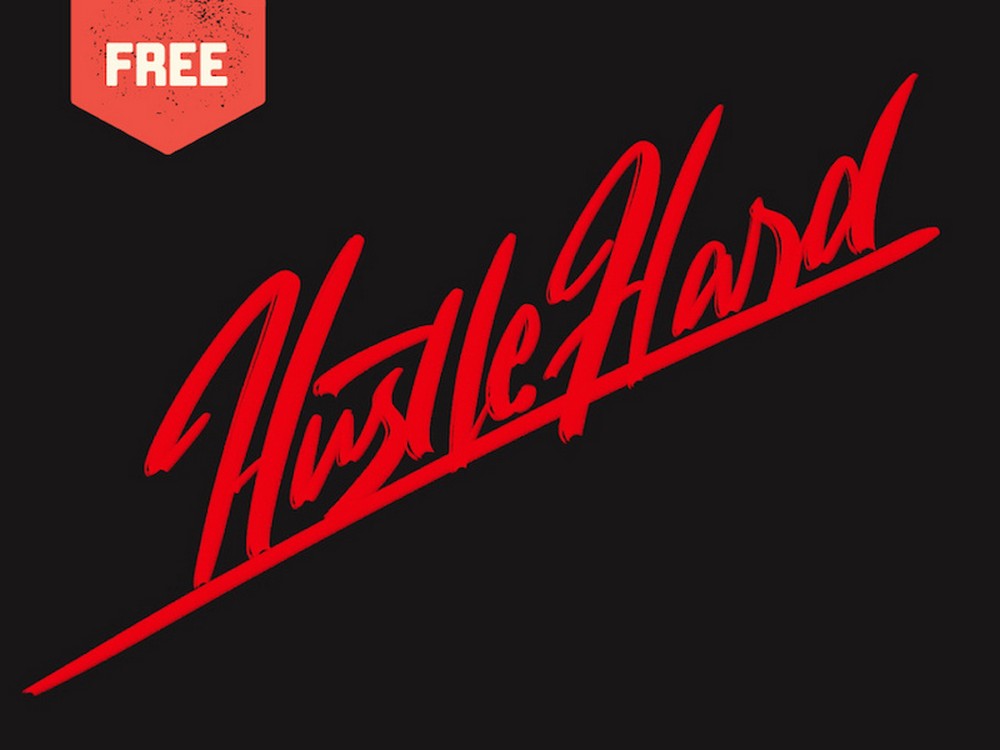 This pair of free Procreate brushes feature a very creative design inspired by real brush strokes. The texture and depth these brushes create will help you draw incredible artworks, especially lettering designs.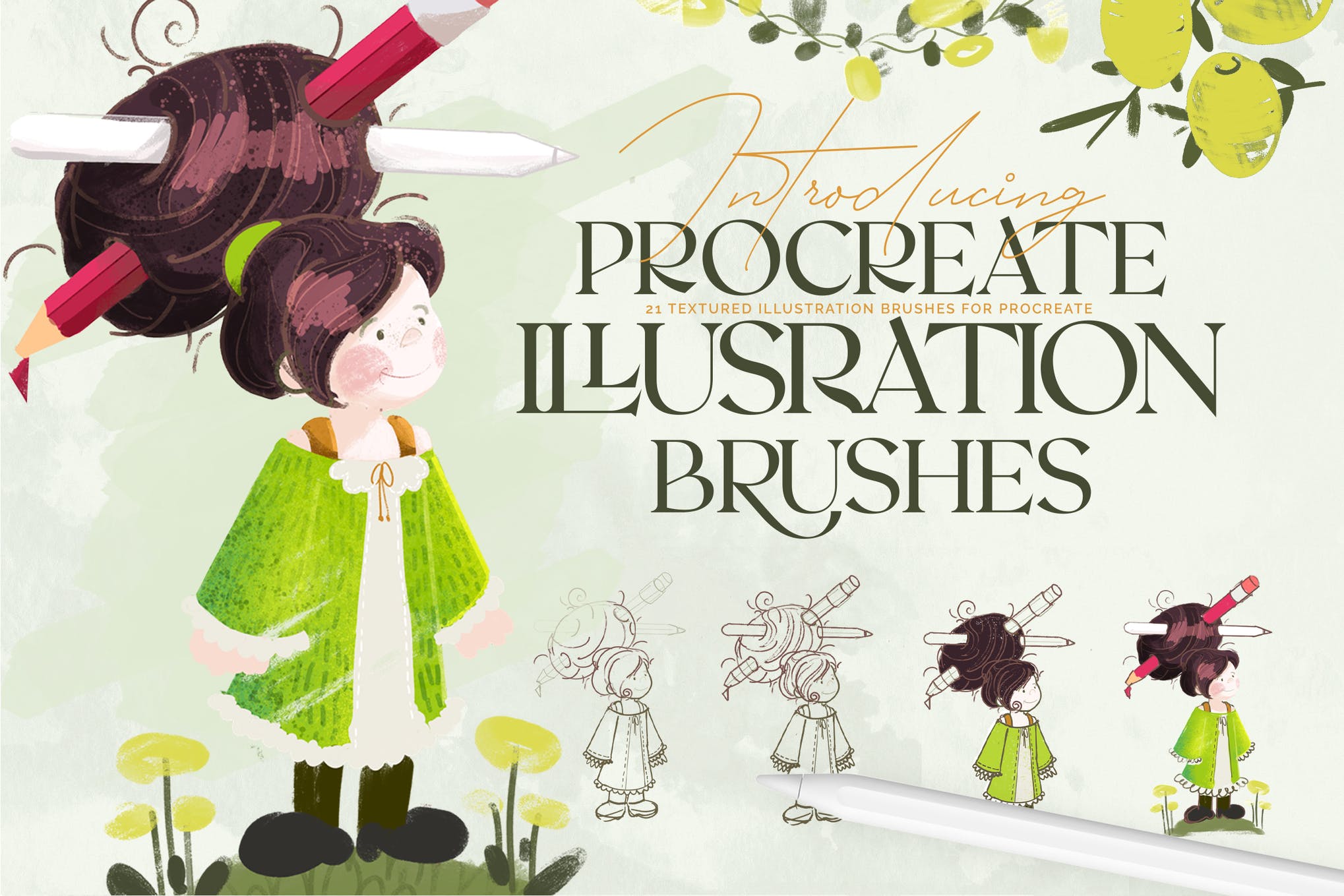 In this set, you will get 21 authentic textured illustration-inspired brushes for creative projects. You will love to use these brushes in Procreate on any kind of project, from illustrations for kids, retro-style illustrations, comic and halftone projects. Also, there are many other possibilities of using these brushes in various styles.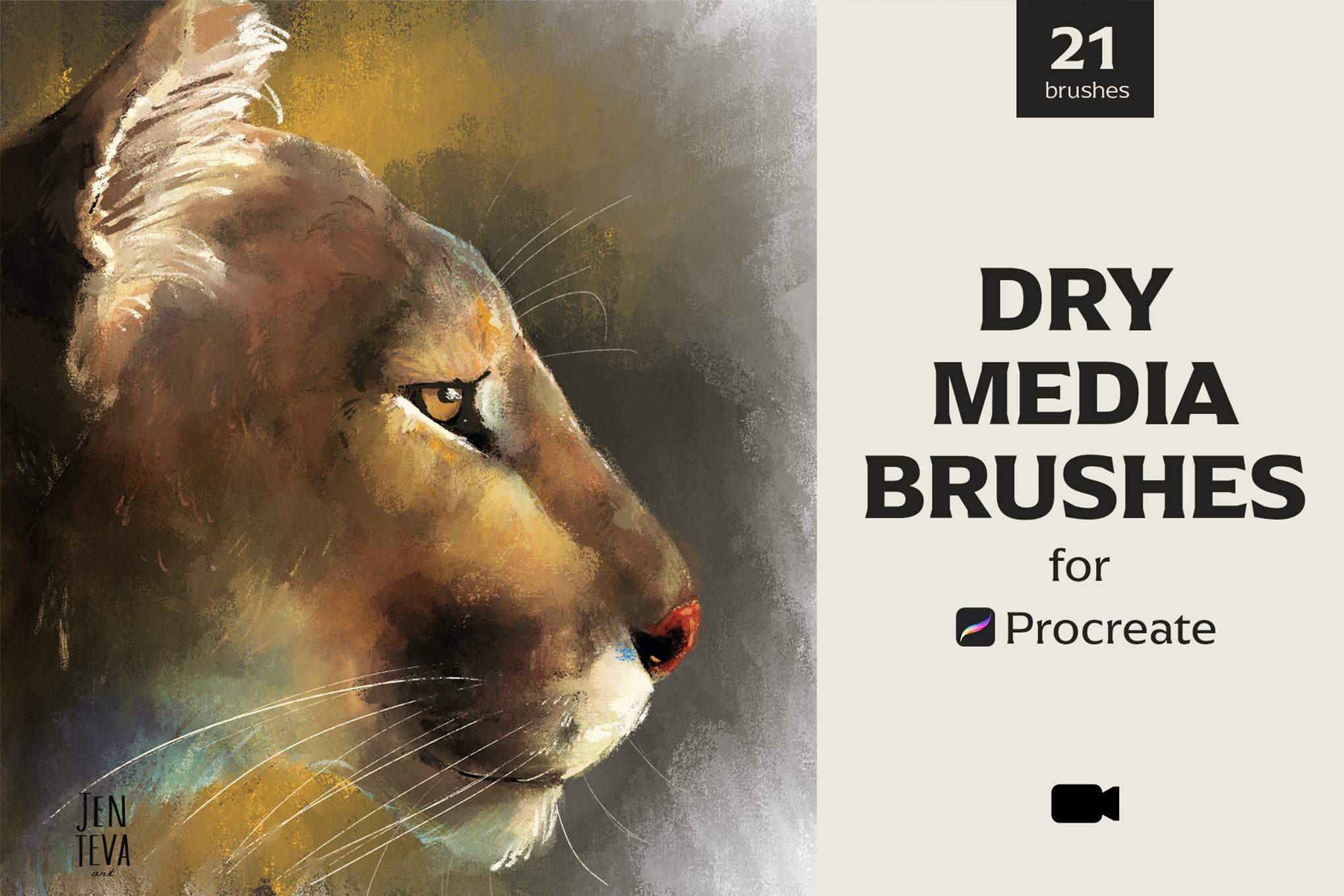 Dry Media Brushes have a unique canvas, grain, mess texture that allows you to quickly draw any illustration. Just one brushstroke and a beautiful grainy texture of shadow or light is ready.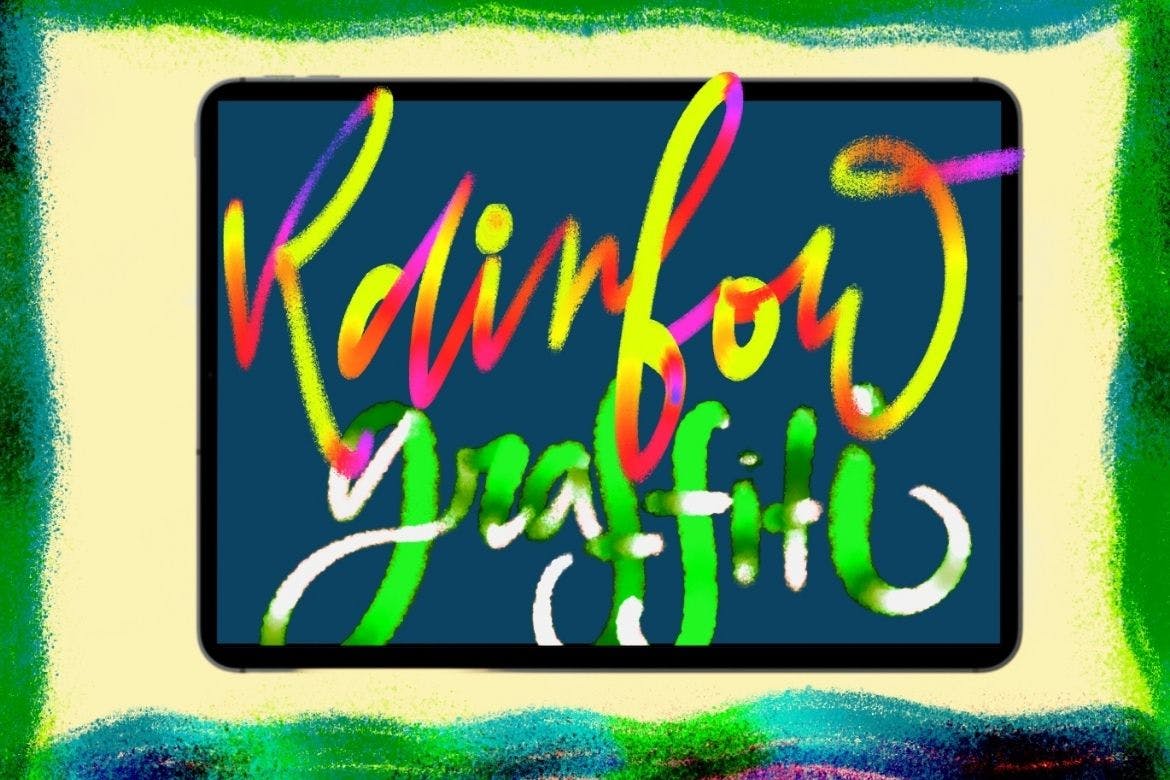 Metallic Graffiti Brush set containing 10 brushes is perfect for lettering and illustrations. These brushes have color dynamics turned on and can be used in all kinds of designs.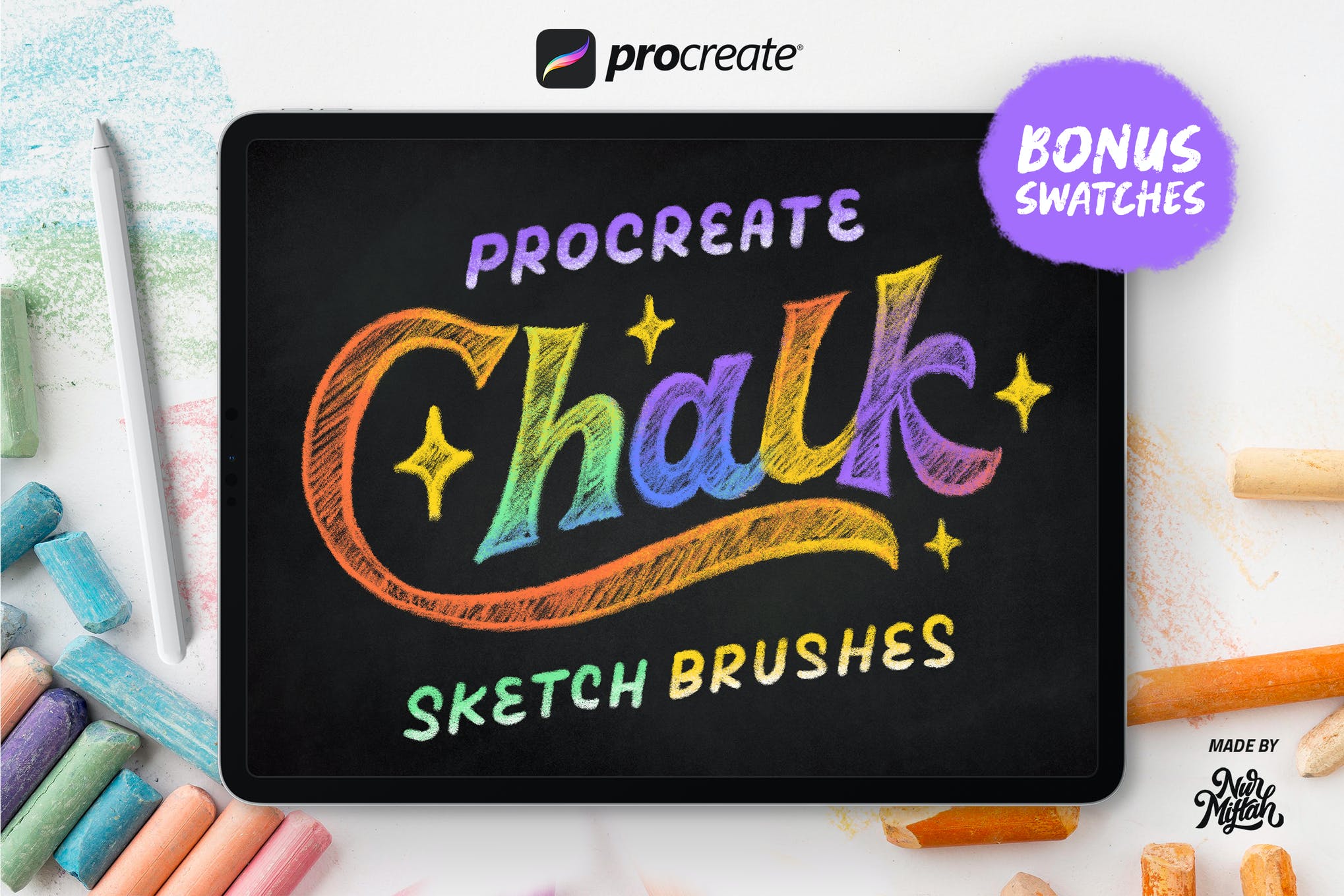 This brush can be used to make lettering and draw like on a blackboard, an example of which can be seen in the preview image. And the work can be used for teaching needs, writing cafe menus, decorations, lettering artwork, and others. With bonus swatches to add to the collection of brushes to be more complete.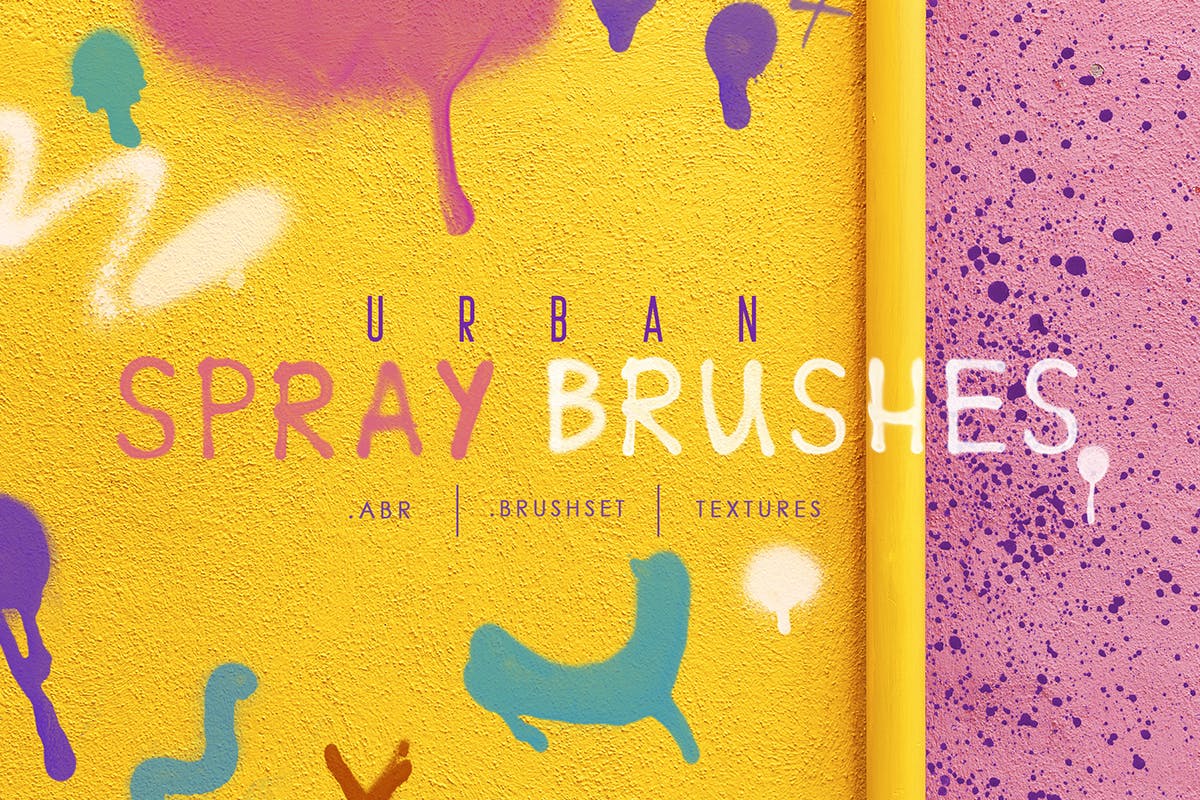 Give your work a unique feel with this set. Brushes are perfect for creating posters, collages, greetings cards, business cards, invitations, design of social media and lots more! These brushes are high resolution and therefore suitable for both web and print projects.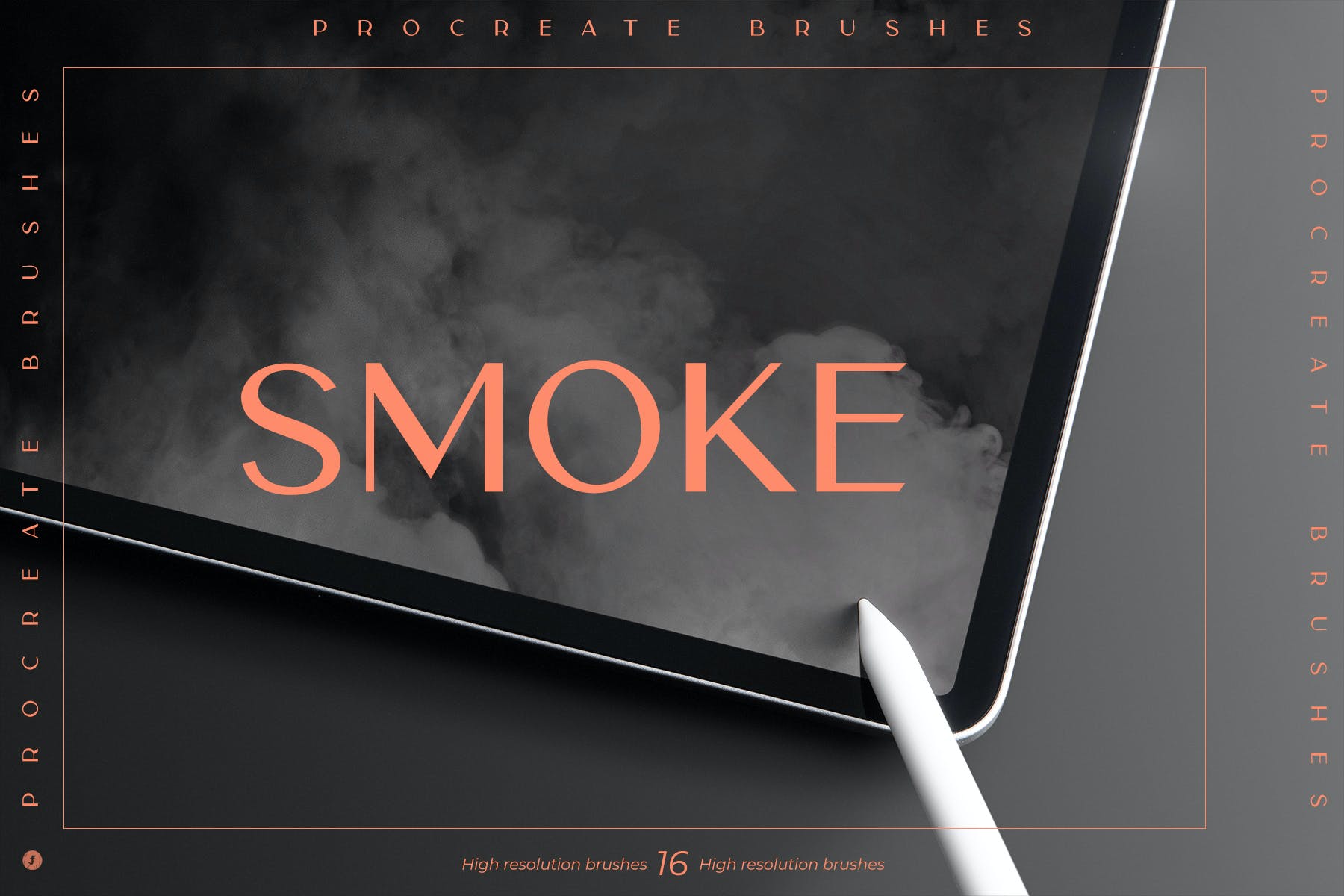 Last but not least, we have this bundle of 16 remarkably unique smoke, and dust brushes for Procreate. A fantastic choice for professionals, and amateurs alike, this product will become an indispensable part of your artist's toolkit in no time.