Procreate is a stunning illustration tool, which can turn your iPad into a drawing tablet. This tool makes brushes of different shapes with a container that holds texture. With Procreate, you can get the most out of the powerful painting app for creating fantastic designs.
There are many different options available on the web, offering pretty much every style imaginable. But to ease this choice for you, we've made a list of the most quality yet affordable Procreate brushes that are perfect for both professional and hobbyist designers.
Best Procreate Brushes
---
Improve your tablet drawing skills using a fantastic Realistic Procreate Watercolor Kit that goes with seven watercolor Procreate brushes and six premade color palettes. With this amazing tool, your Procreate illustrations will look like real watercolor paintings!
Price: Premium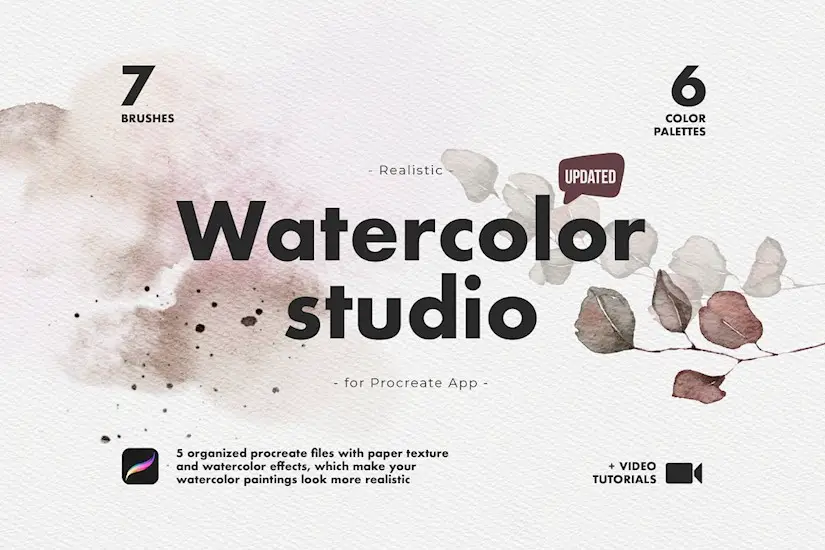 These handy 17 Free Pencil Brushes are perfect for both personal and commercial projects, as they can help designers implement all ideas. Download them for free and see how they get an additional watercolor texture to your illustrations.
Price: Free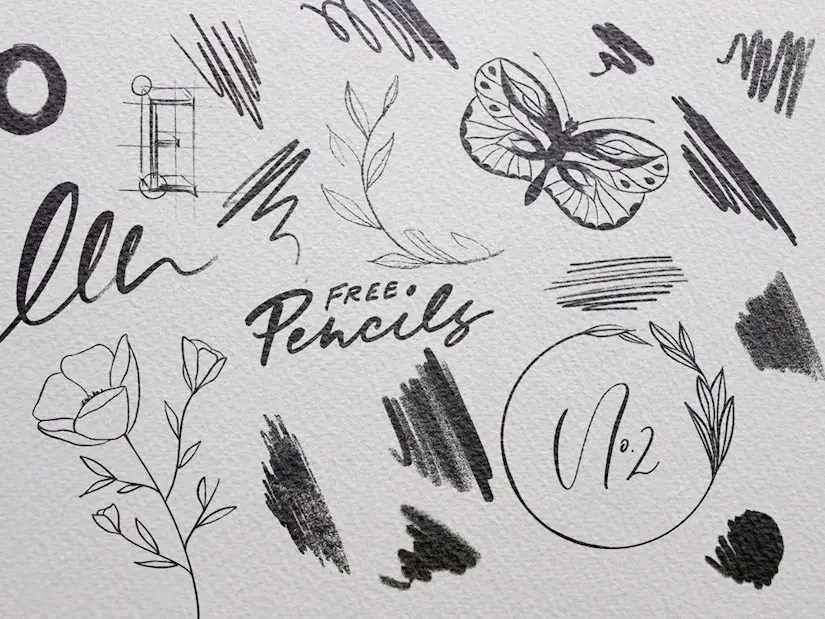 This premium Pencil Pack – Procreate Brushes comprises eight color palettes based on real colored pencil sets. The textures used in this set are seamless, which can help you make perfect brush strokes while drawing.
Price: Premium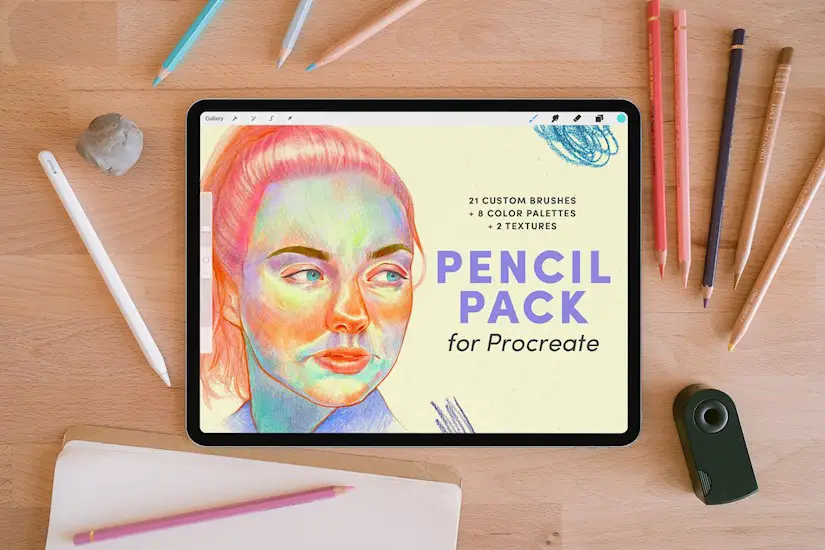 These Free Stippling Procreate Brushes are perfect for creating realistic illustrations and design projects on your tablet.
Price: Free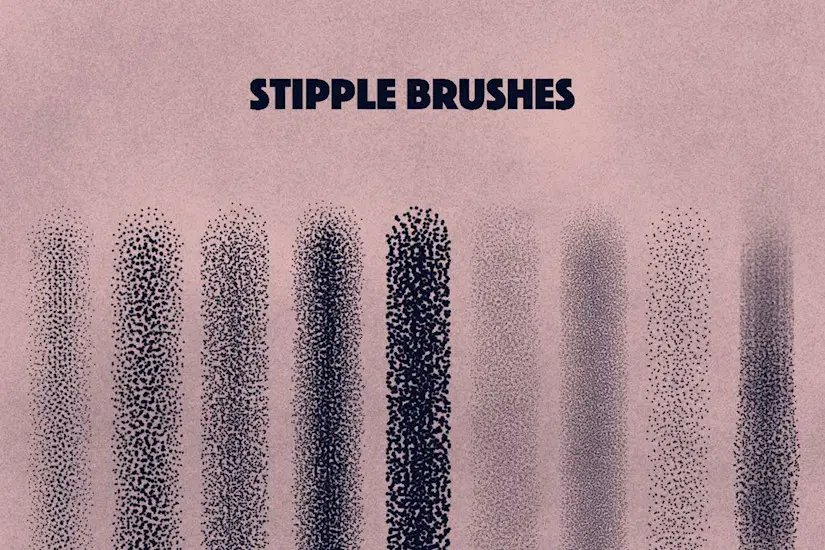 Procreate Watercolor Kit fits both professional designers and enthusiasts, as it is handy and easy to use. Download this affordable kit and use it for commercial projects.
Price: Premium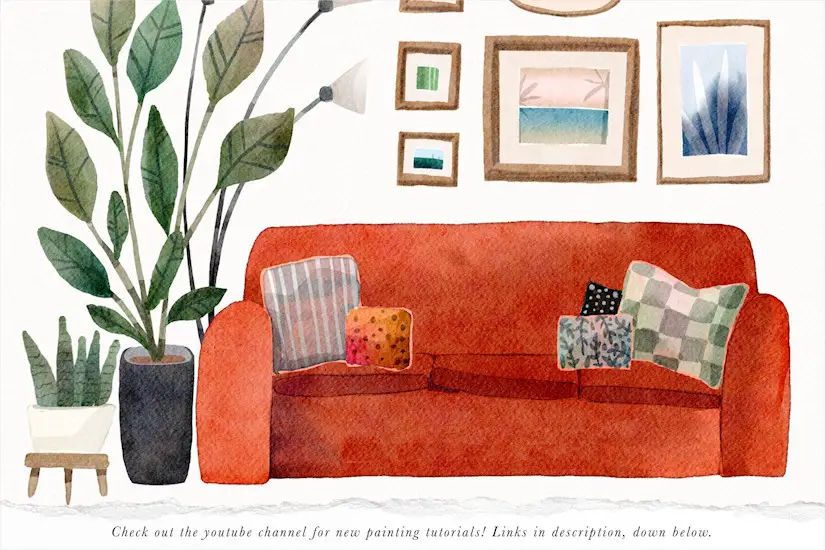 Create effortless gouache art anywhere using these stunning Gouache Brushes for Procreate. The collection includes smooth and textured brushes with various shapes and opacities so that you could make a real masterpiece on your tablet!
Price: Premium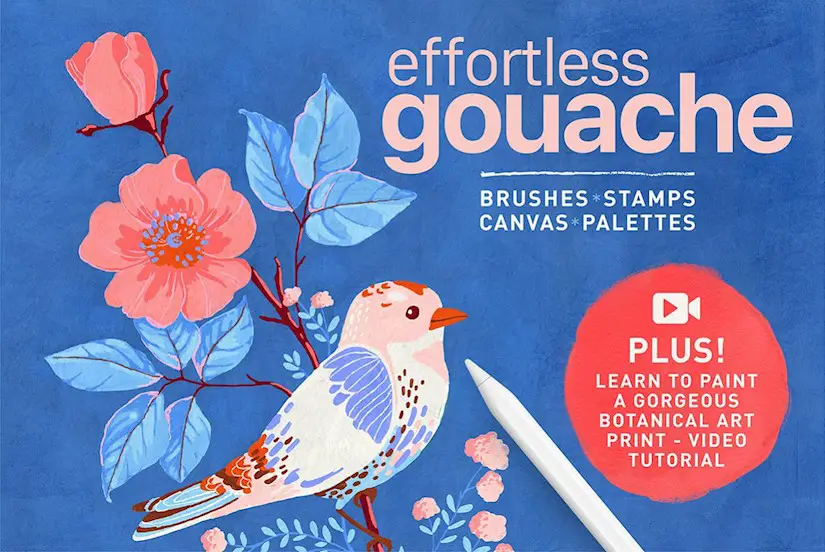 Enjoy drawing with eight fantastic painting and blending brushes that go with this AquaReal Procreate Watercolor Set. Use its lovely watercolor paper canvases and soft sketch brush for creating perfect watercolor finishes on your illustrations.
Price: Premium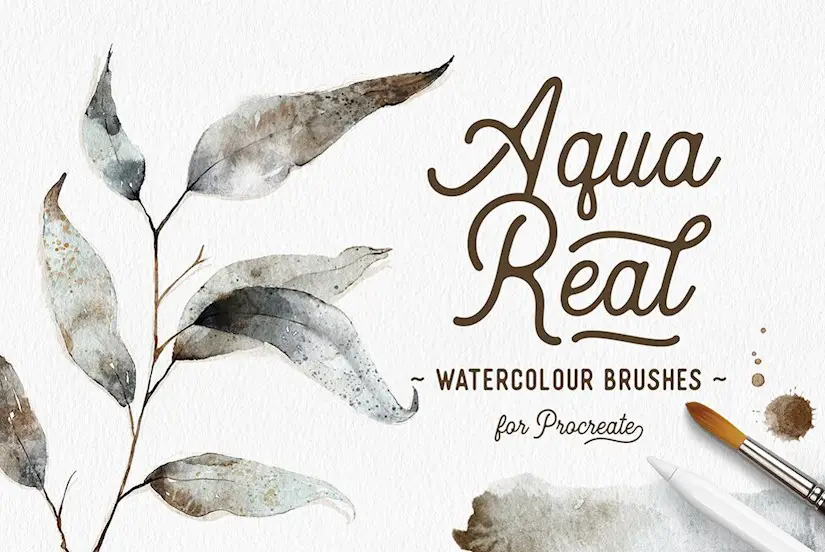 If you are looking for Procreate Brushes for creating detailed work and illustrated shading, this option is what you need. The FineLiner Ink Procreate Brushes offers seven liner-style brushes of various sizes, flexible tip brushes, and two stipple brushes.
Price: Premium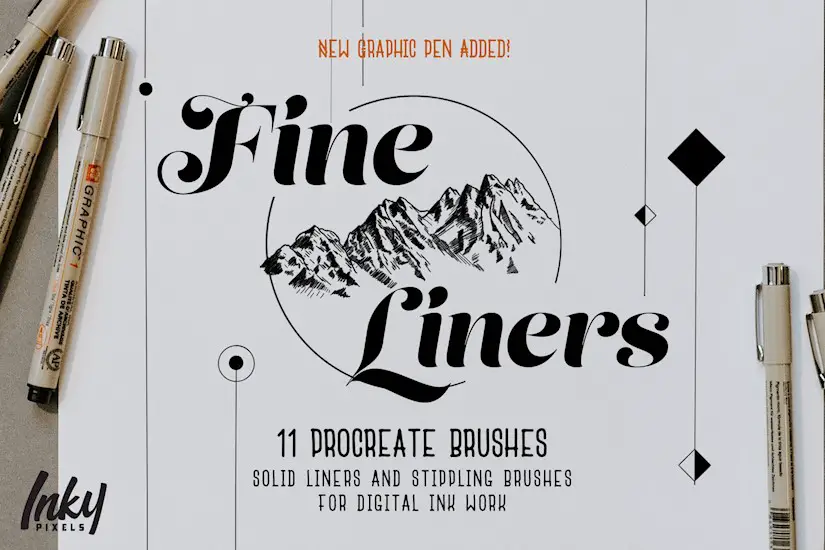 Use this Stipple Studio for Procreate to create excellent stippling without sacrificing craft or quality. Perfect for pro-illustrators and tattoo artists.
Price: Premium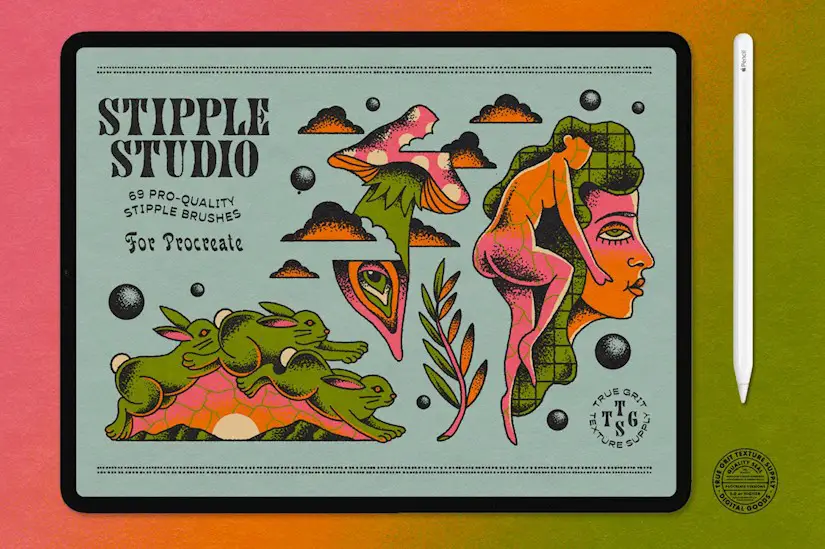 Want to make gorgeous digital watercolor paintings in Procreate but don't know how? Choose this exclusive Watercolor Pro Set for Procreate that includes 30 brushes and six classic watercolor paper textures.
Price: Premium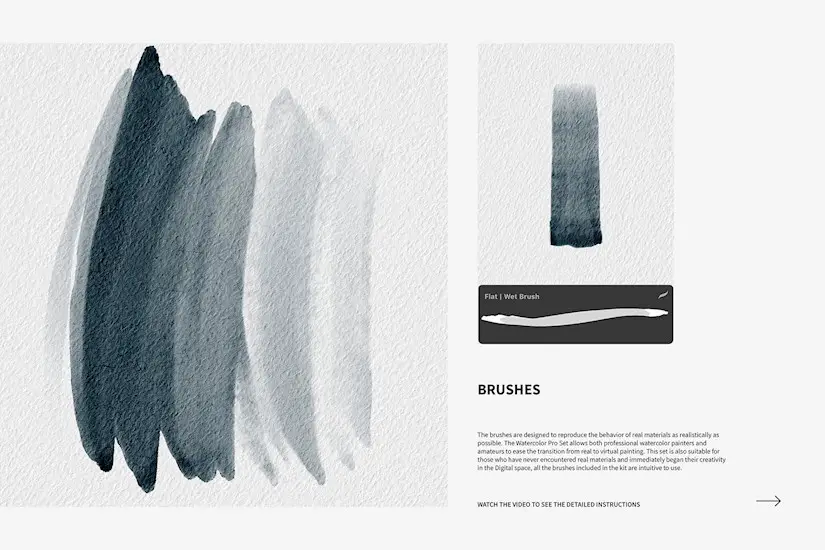 The Painterly Brushes for Procreate collection comprises an extensive selection of Painting brushes for Procreate, textures, and color palettes. The kit is compatible with Procreate 5 app for iPad so ensure your app is updated to the latest version before purchasing it.
Price: Premium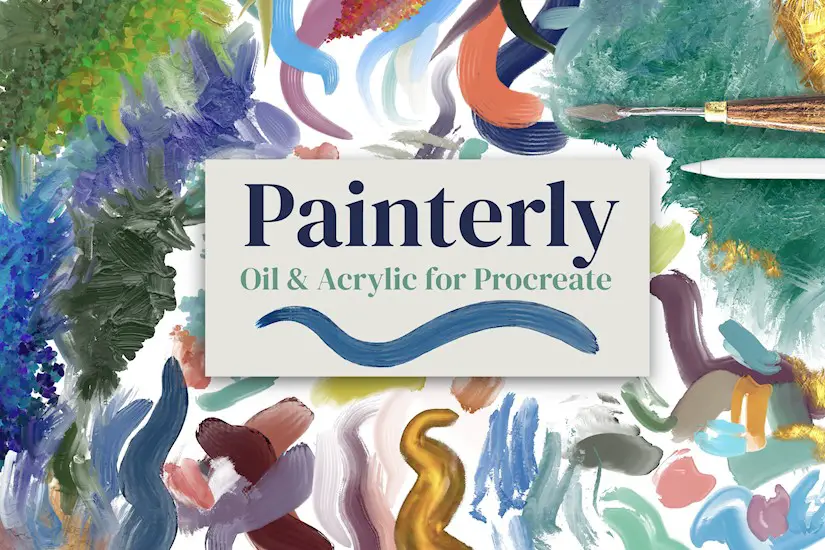 With the Birds Brushpack (Free), you can make eye-catching illustrations for Procreate quickly and effortlessly.
Price: Free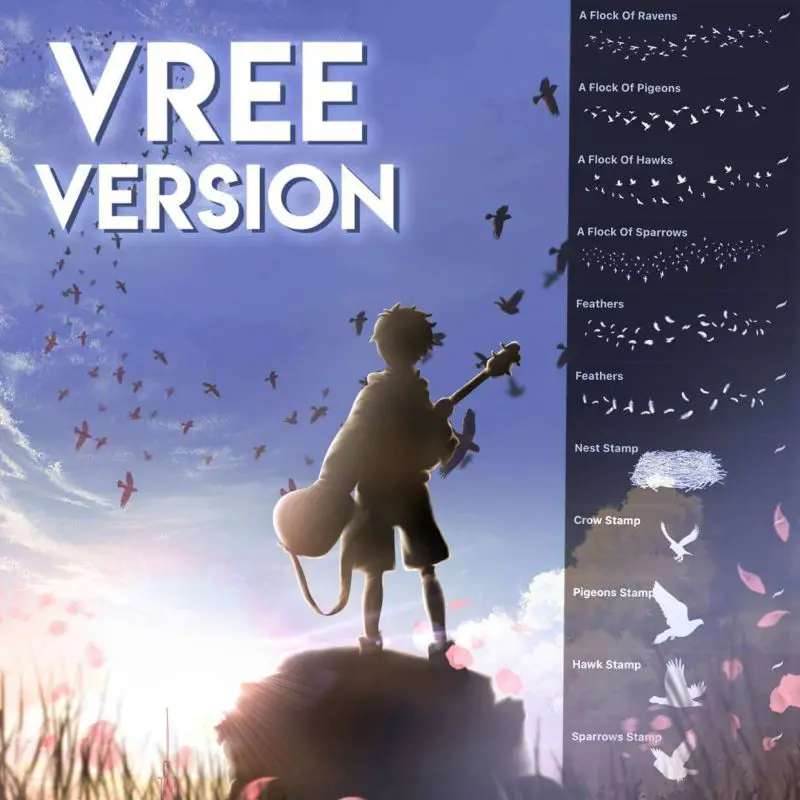 Meet new Pen Drawer Procreate Brush Set, which comes with 30 brushes and three textures. This updated kit has everything necessary to create stunning drawings or lettering work.
Price: Premium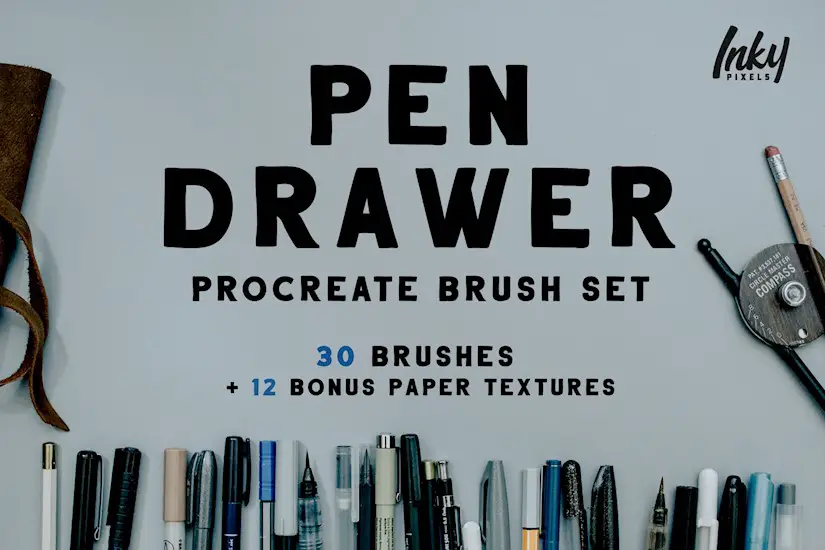 You don't need to spend hours experimenting and refining the brushes to achieve authentic artistic results in Procreate anymore. With these Instant Artist Procreate Brushes, you have an extensive collection of brushes to feel like a pro!
Price: Premium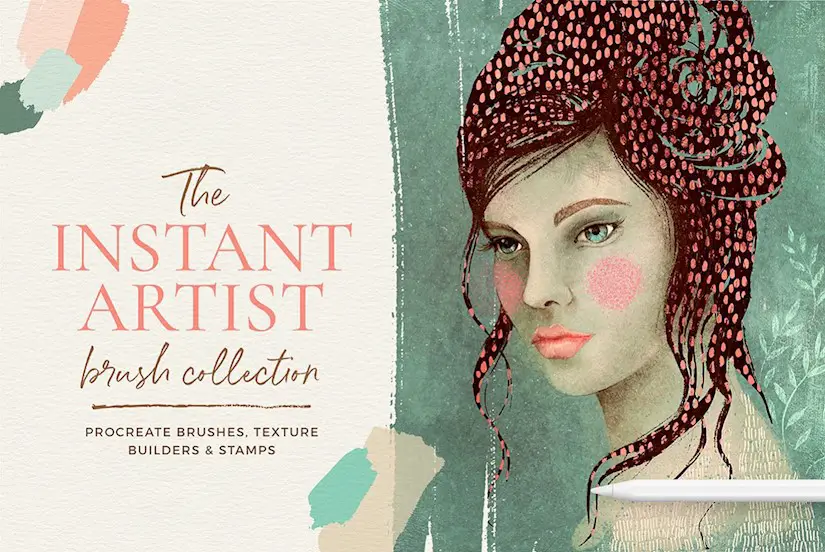 If you buy this EVERYTHING WATERCOLOUR for Procreate, you will have the most comprehensive Procreate watercolor bundle you'll ever see on the web. Thanks to this kit, your Procreate watercolor will be taken to the next level.
Price: Premium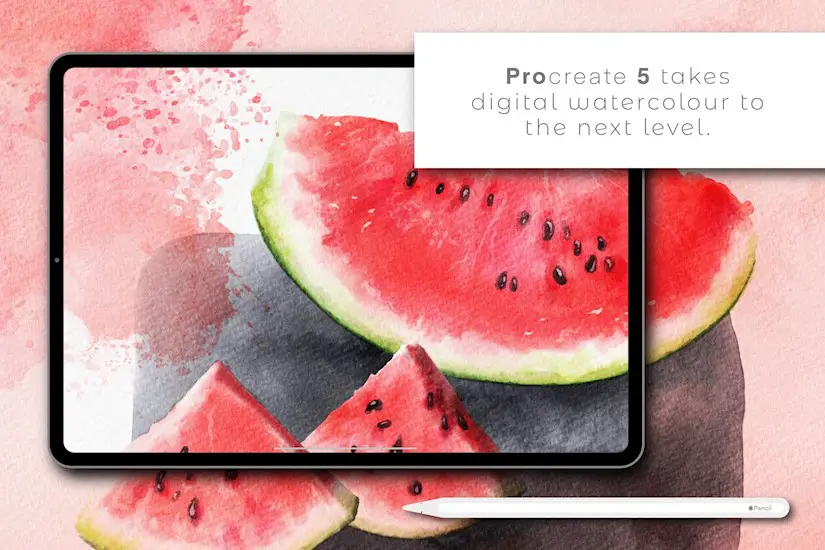 High-quality yet affordable Delicious Texture Procreate Brushes will help to add texture to your work and make it look more eye-catching and unique!
Price: Premium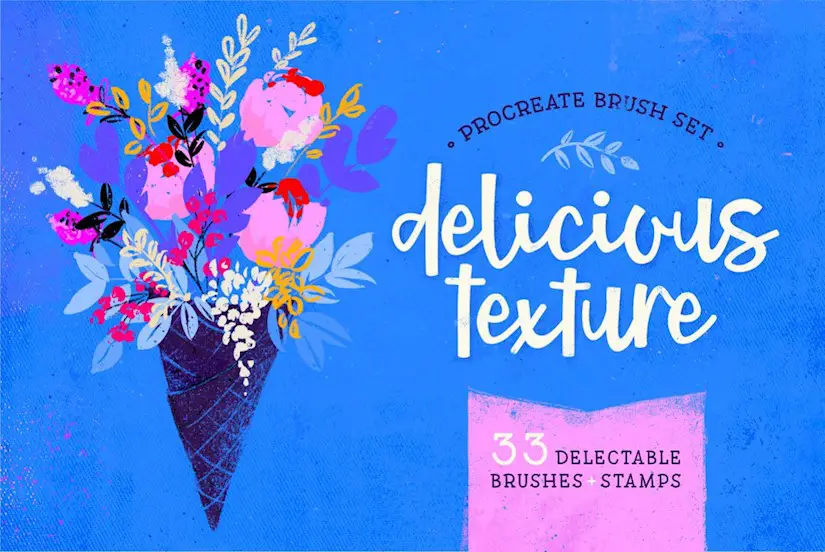 Meet these fantastic Oils Brush Pack For Procreate – a premium kit of different brushes, textures, and color palettes, which allows creating beautiful, extraordinary works.
Price: Premium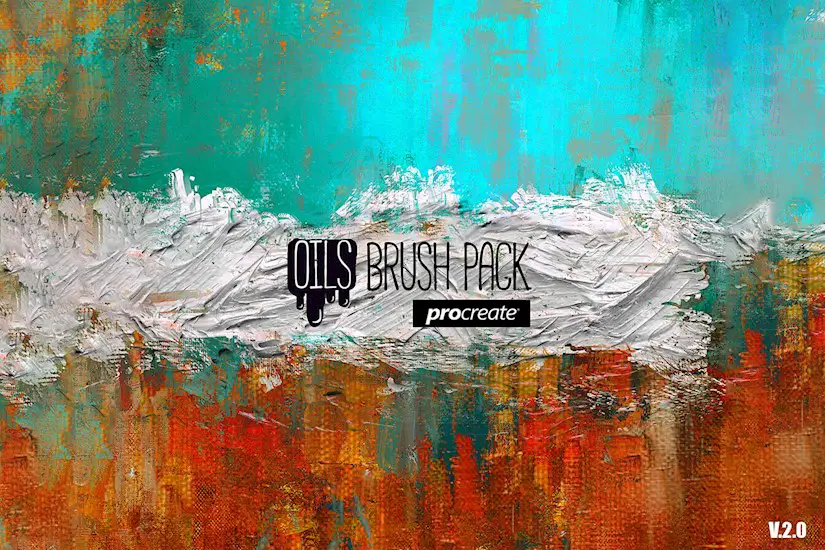 Procreate People Drawing Toolkit is an excellent solution for creating pro drawings in half the time than you used to. With these easy-to-use brushes and worksheets, your works will look more professional and attractive!
Price: Premium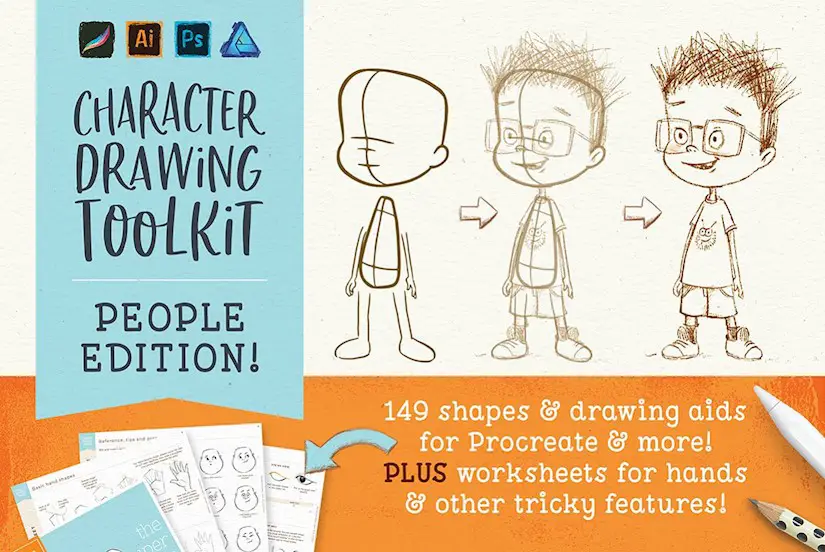 Whether you are a newbie or a professional artist, the Texture brushes for Procreate will help you master your drawing skills quickly and cost-effectively.
Price: Premium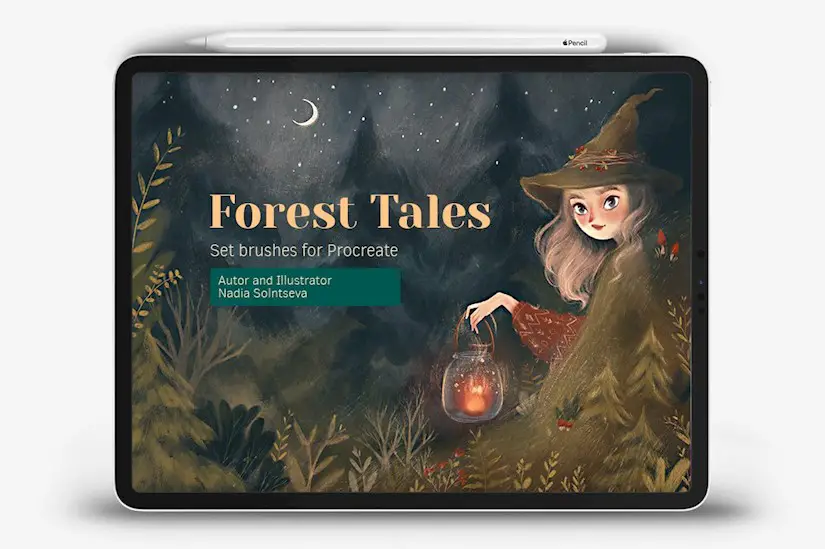 Make fantastic tattoo designs using this Procreate Inks Tattoo Brushes Bundle. Every brush represented in this collection has a unique texture and shape, meaning you can easily implement all your ideas!
Price: Premium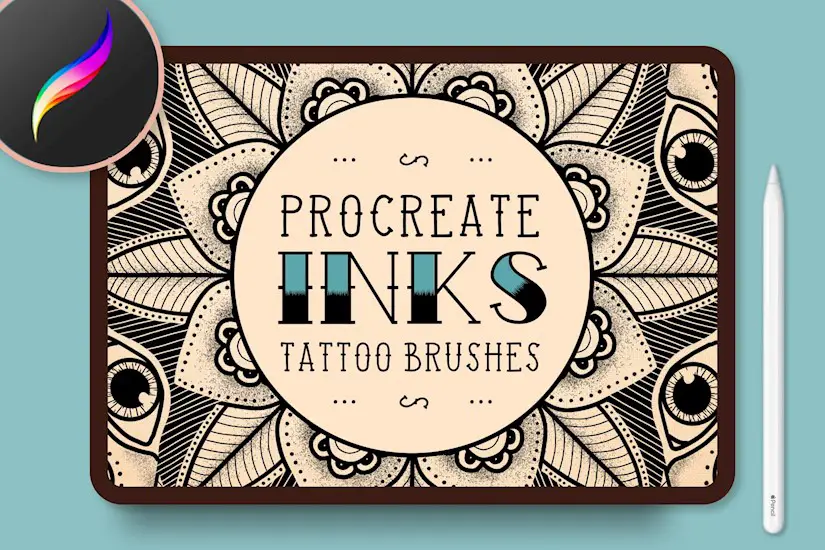 The brushes from this FREE Hair Brush Set allow making contours of different shapes and thicknesses. You can download them for free on your iPad and use them at any time.
Price: Free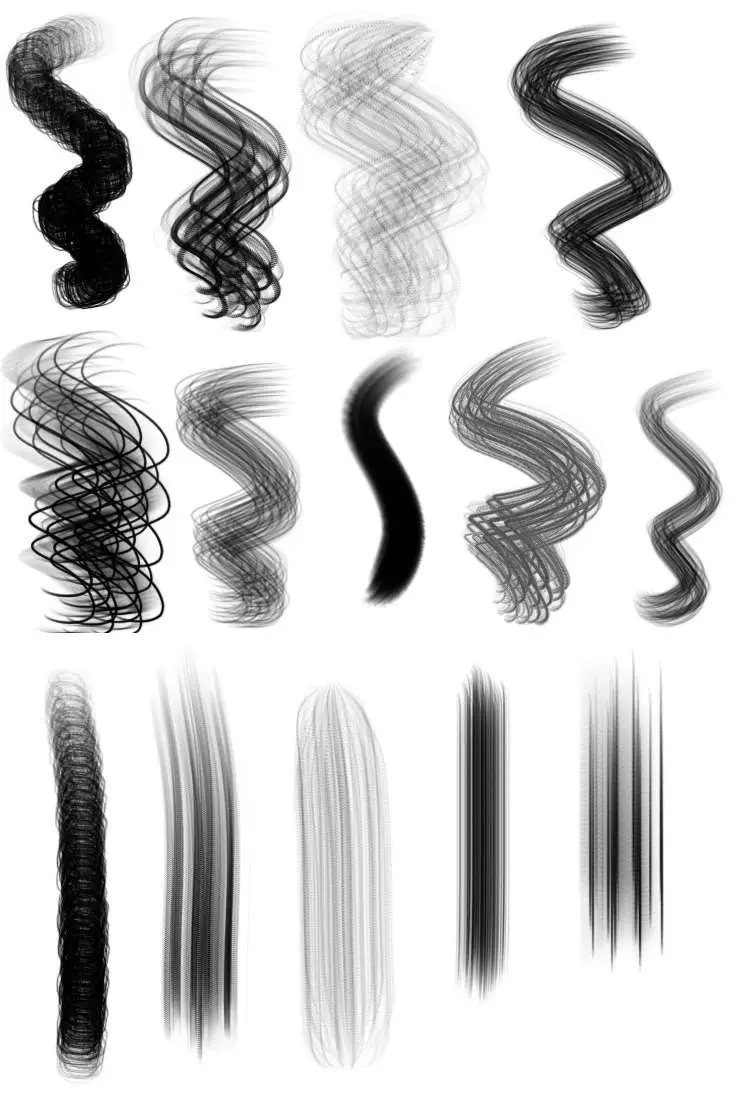 Another superb Realistic Watercolor Lettering Kit for creating wonderful watercolor designs. Download these brushes on your iPad to use them with the Apple Pencil and the Procreate 5x app.
Price: Premium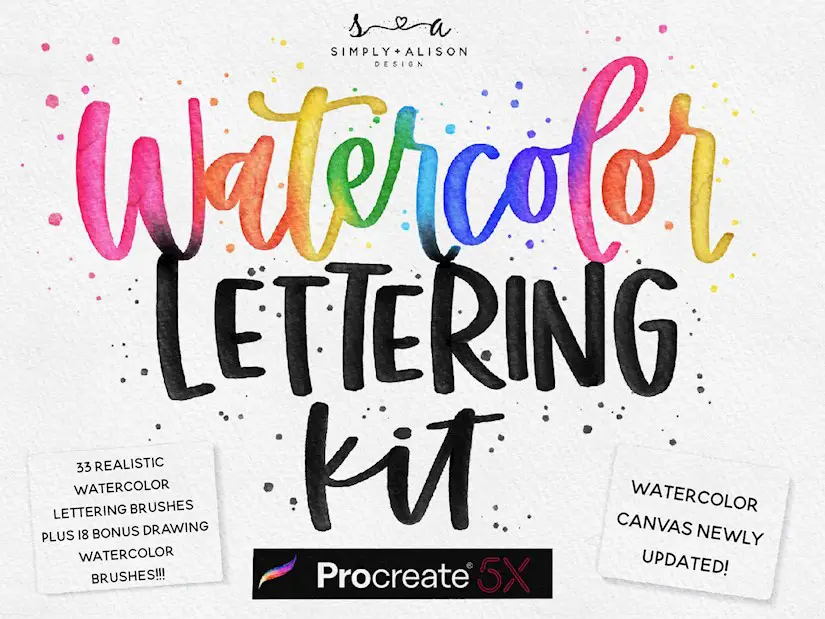 Enjoy mastering your drawing skills with the Procreate Character Drawing Toolkit, a kit of intuitive brushes that are easy to draw with. Use your imagination and five brushes sets to create fantastic character creations.
Price: Premium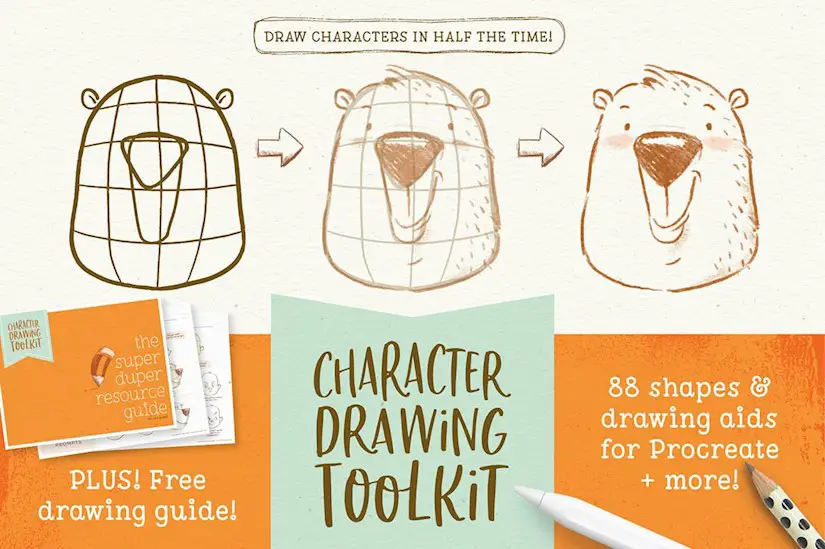 Procreate Lettering Brushes + Bonus include 28 premium brushes and 36 watercolors. Enliven your works on iPad following a detailed instruction video that comes with these brushes.
Price: Premium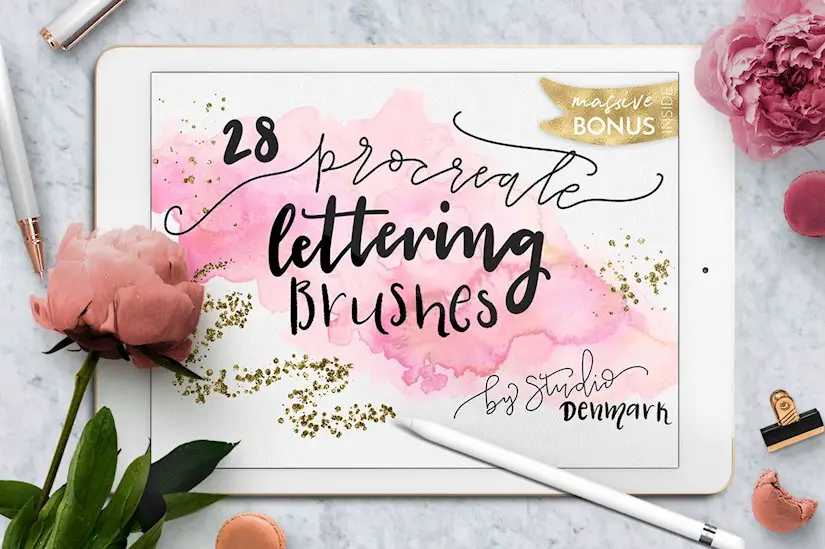 Draw with alcohol-based markers right on your iPad with this Awesome Alcohol Markers – Procreate. Whether you are a professional artist or hobbyist, you can easily create brilliant and colorful works of art using this brushes toolkit.
Price: Premium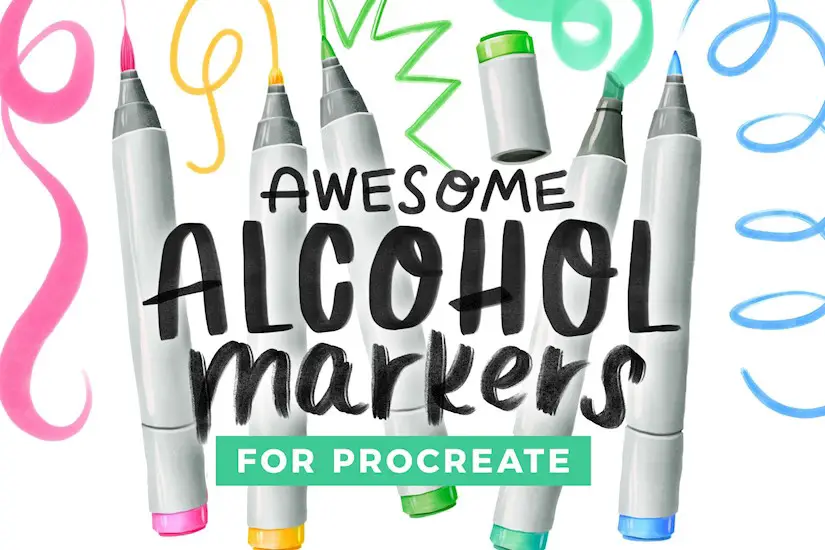 Looking for a Procreate toolkit to use in your day-to-day illustration and lettering work? Pay attention to this Inkers Procreate Brush Set, a kit of 12 inking brushes, which are easy to adjust and consume.
Price: Premium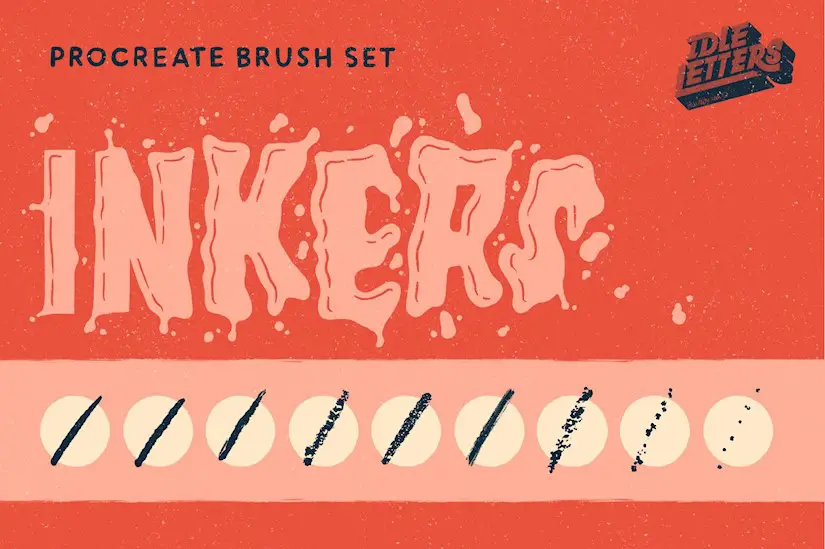 Create vintage-style drawings with the Crayon – Procreate Brush Pack. Enliven fantastic worlds in your thrilling illustrations!
Price: Premium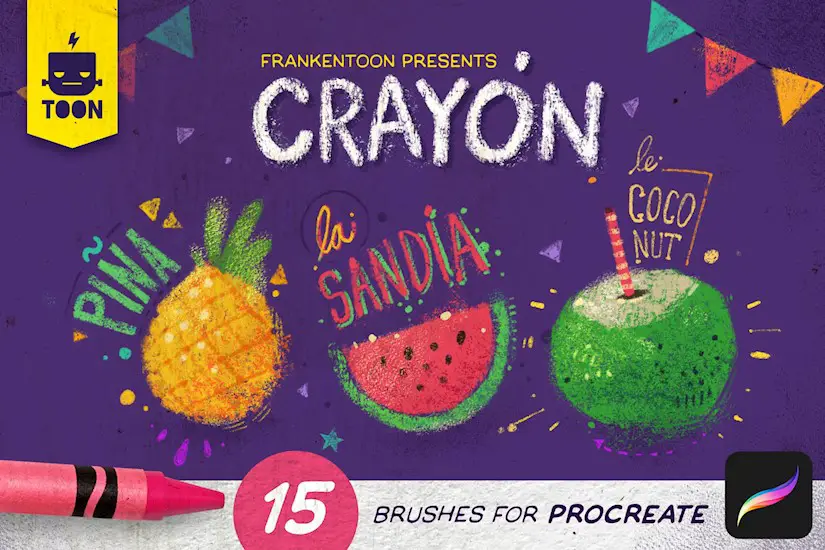 Nautika – Brush Pack for Procreate is an excellent set of brushes, perfect for illustrators and concept artists. Download it on your iPad to use for your personal and commercial designs.
Price: Premium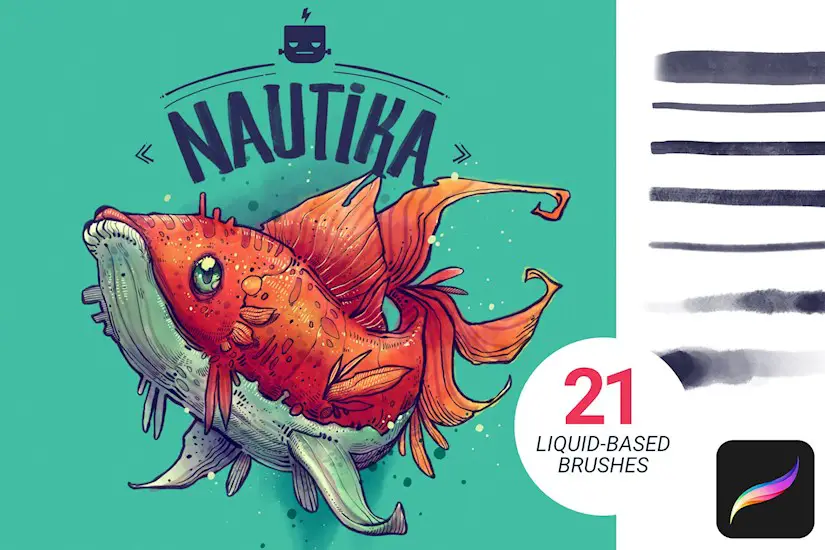 Meet Inky Abstract Procreate Brushes, a new set of brushes for Procreate that comprises stamp brushes and dynamic pressure-responsive brushes for various drawing styles.
Price: Premium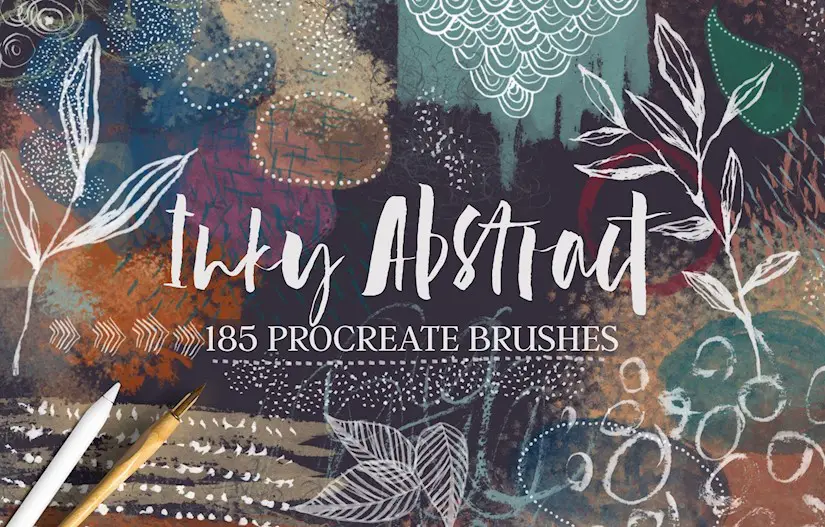 Procreate Glitter Brushes involves 20 custom glitter brushes for your most extraordinary experiments. Mix colors and textures to make exclusive and catching works.
Price: Premium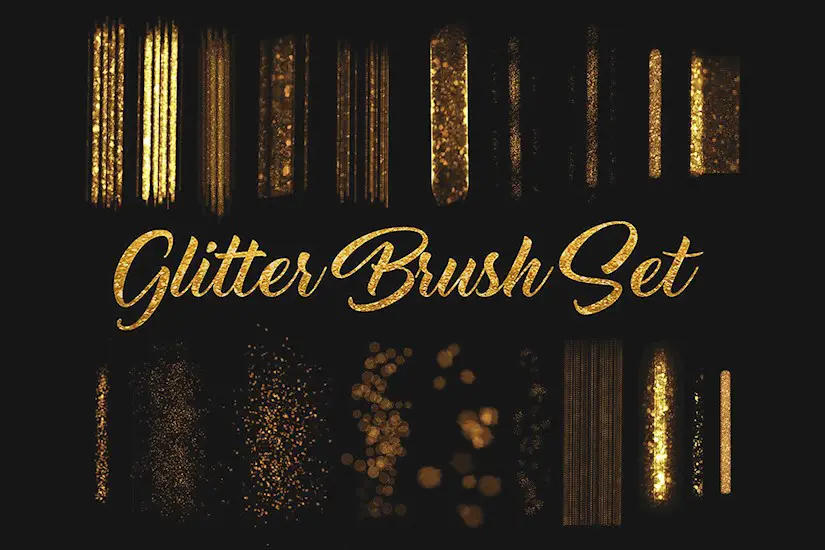 Design stunning sketches with this high-quality Dead Head Procreate Brush Set. Purchase a paid version to use brushes for professional commercial designs.
Price: Premium