Creating incredible art is a truly rewarding practice, and can leave you surrounded by a visual expression of your own creativity. One of the best tools to tailor your very own digital canvas is Procreate, a highly popular app and desktop program that has been at the forefront of digital visual art for over a decade.
One of the best qualities of Procreate is its extensive third-party library of resources. Yet this can often be a double-edged sword. With so many options out there to choose from, it's easy to get lost trying to find specific resources.
This is especially true for Procreate texture brushes, which are a vital addition to any artist's toolkit. It's for this reason that we've decided to compile a list of the best premium and free Procreate texture brushes out there right now.
If you've ever found yourself stuck, trying to look for a great texture brush, then look no further than this list. We've made sure to include a wide range of texture styles for you to enjoy.
Read on!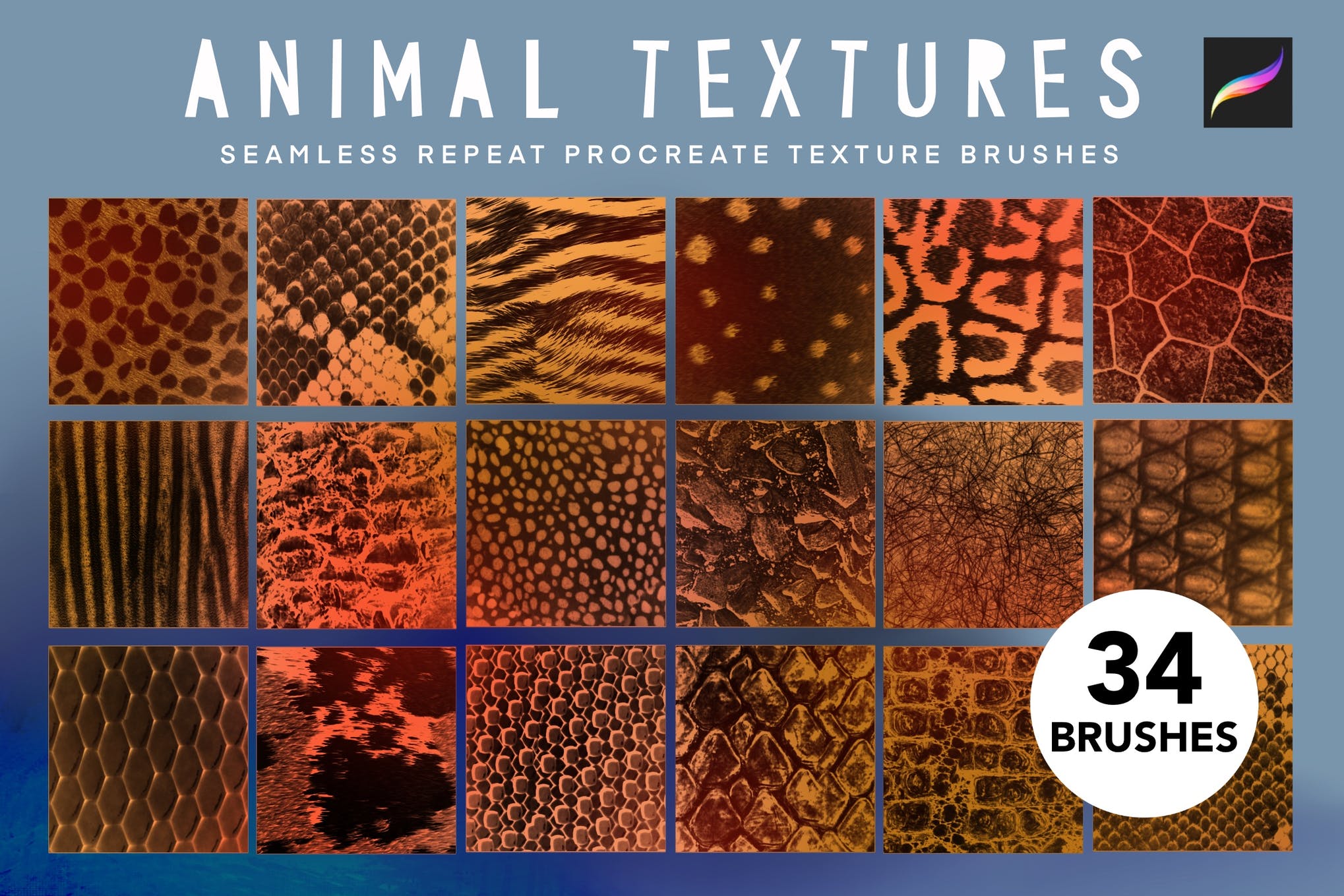 Use this bundle of 34 Procreate brushes to add authentic dog fur, cat spots, reptile skin, and many more animal textures to your digital artwork. The texture size can be customized to your specific requirements in just a few easy clicks.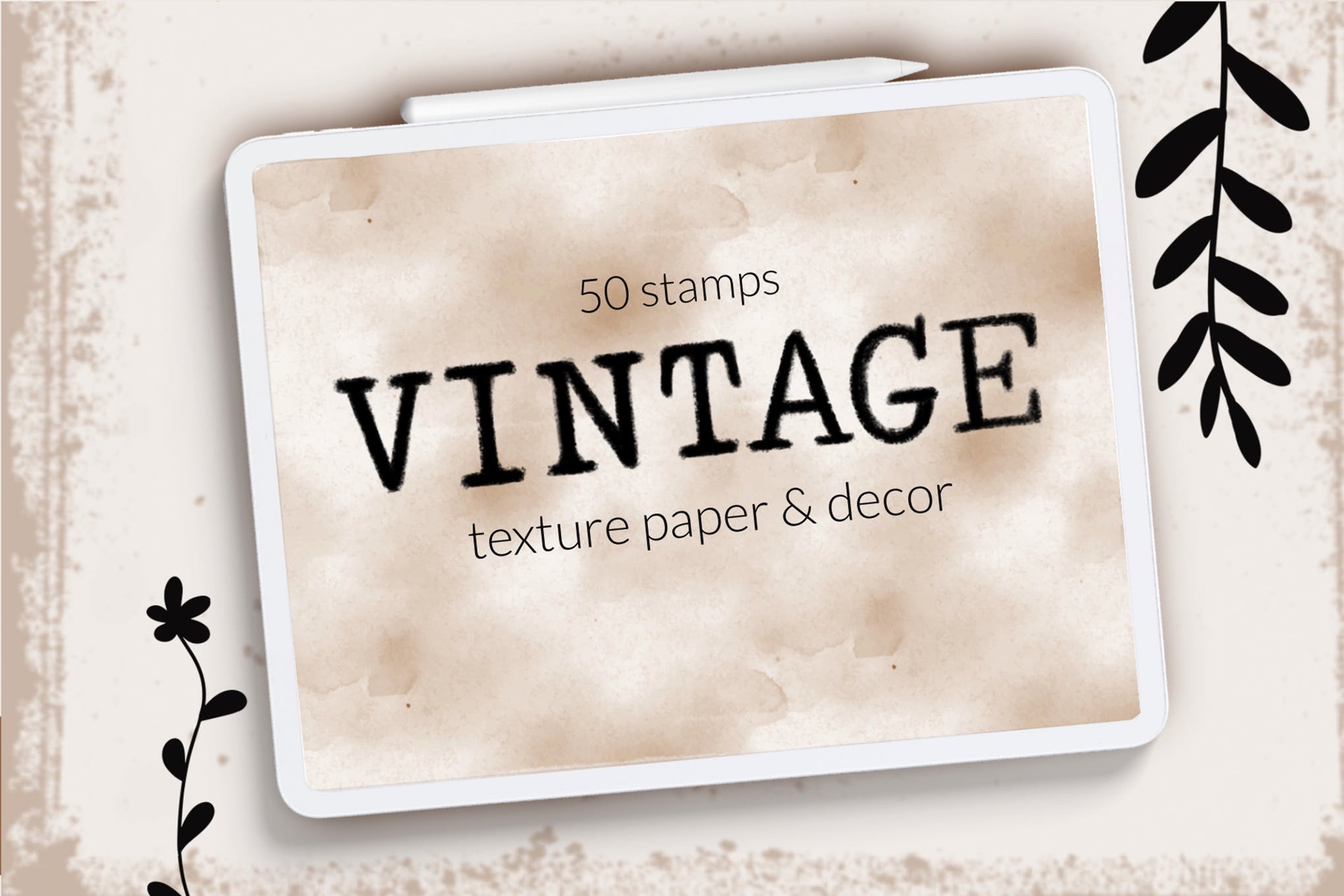 The above-featured product arms you with a range of brushes that will help you bring a vintage, and worn-out texture to the digital canvas quickly, and efficiently. For anyone looking for the best Procreate texture brushes, this collection is well worth checking out.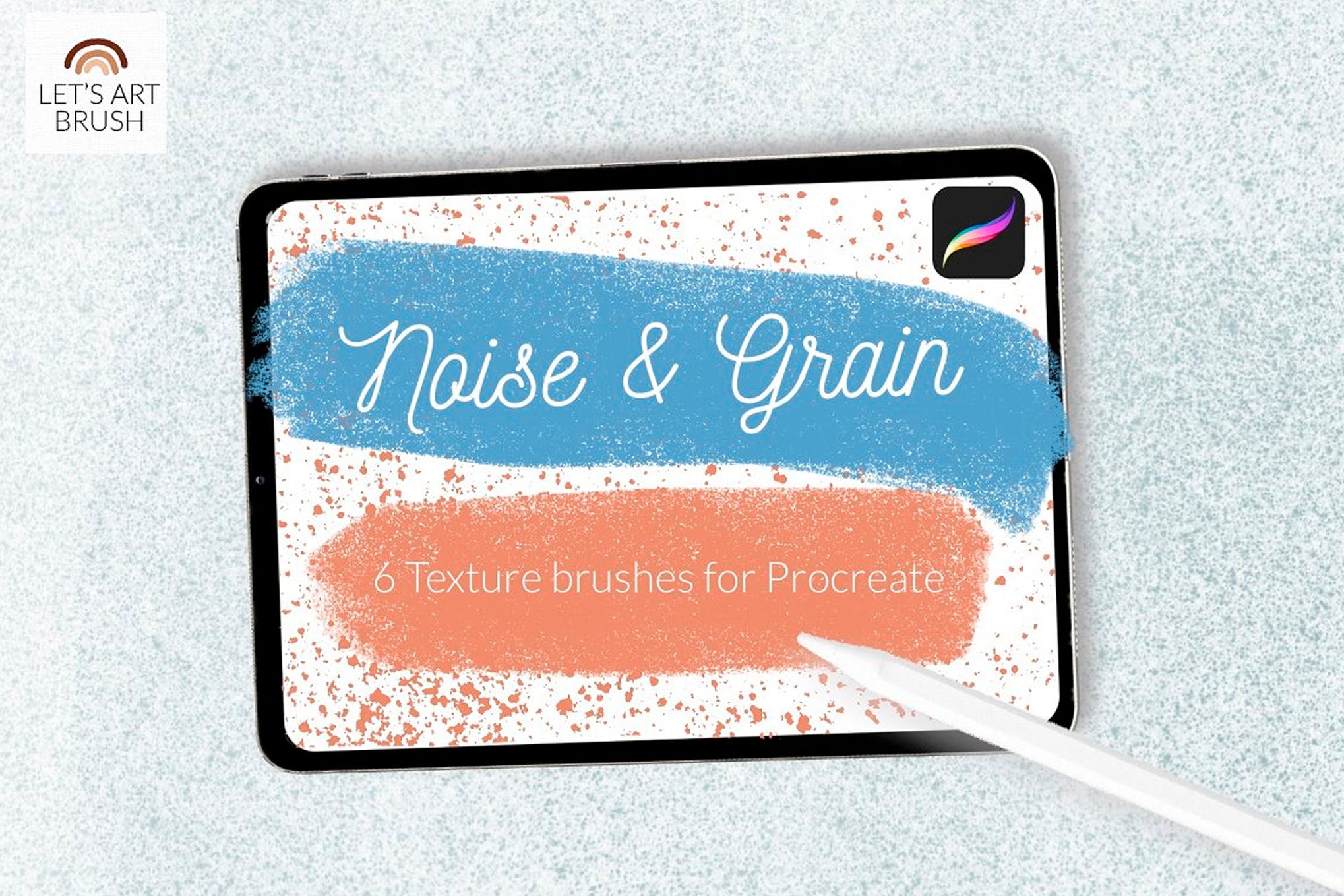 Here we have a wonderful collection of noise texture brushes, pencil texture brushes, granite texture brushes, terrazzo texture brushes, and more. When it comes to the best Procreate texture brushes, this product stands at the top of the league.
Procreate Grit Grunge Texture Brushes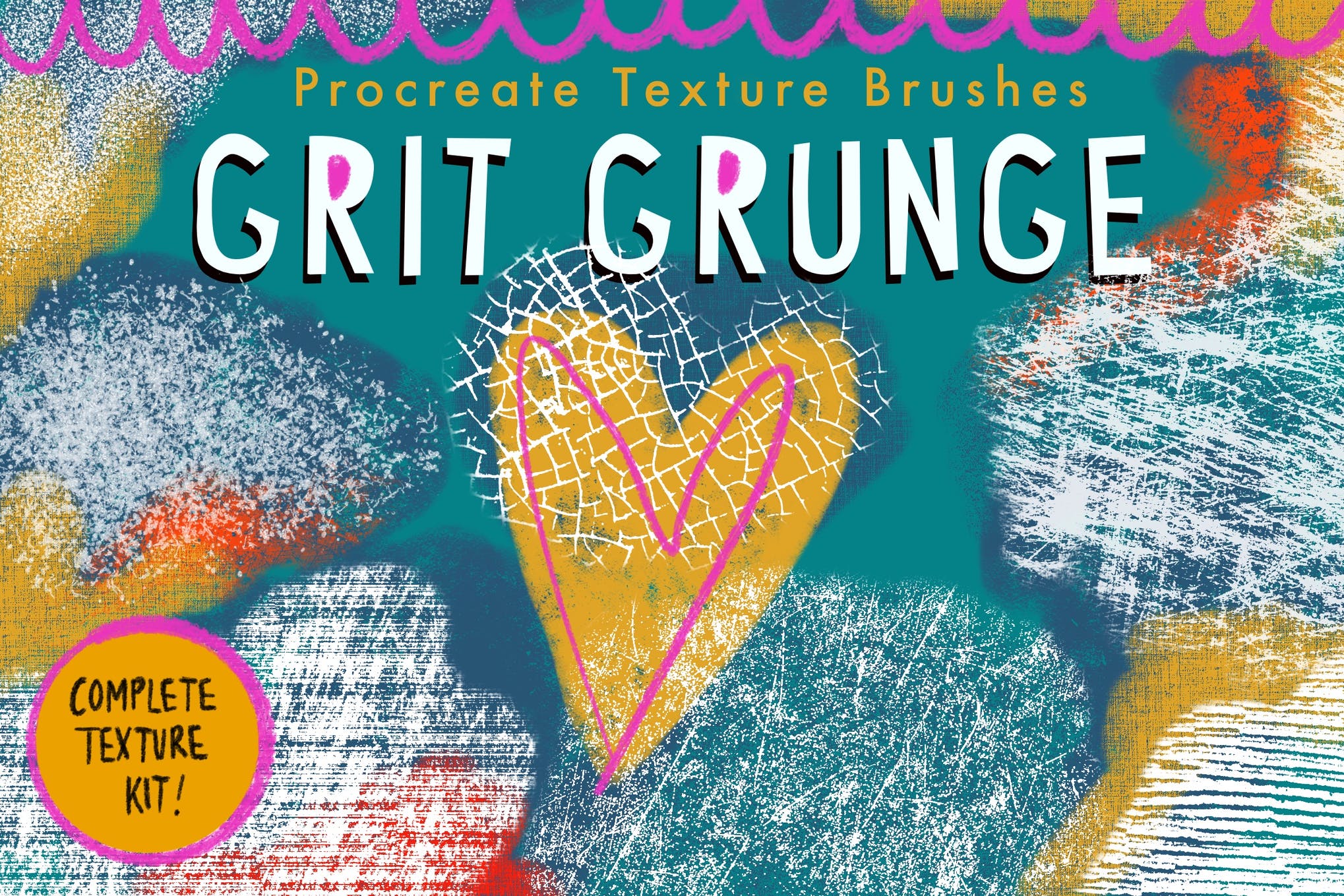 Check out this bundle of 25 high-quality dust, rock, noise, canvas, handmade papers, chalk, and marble texture brushes. This is one of the best Procreate texture brushes available on the market right now; don;t hesitate to take this incredibly unique product for a spin.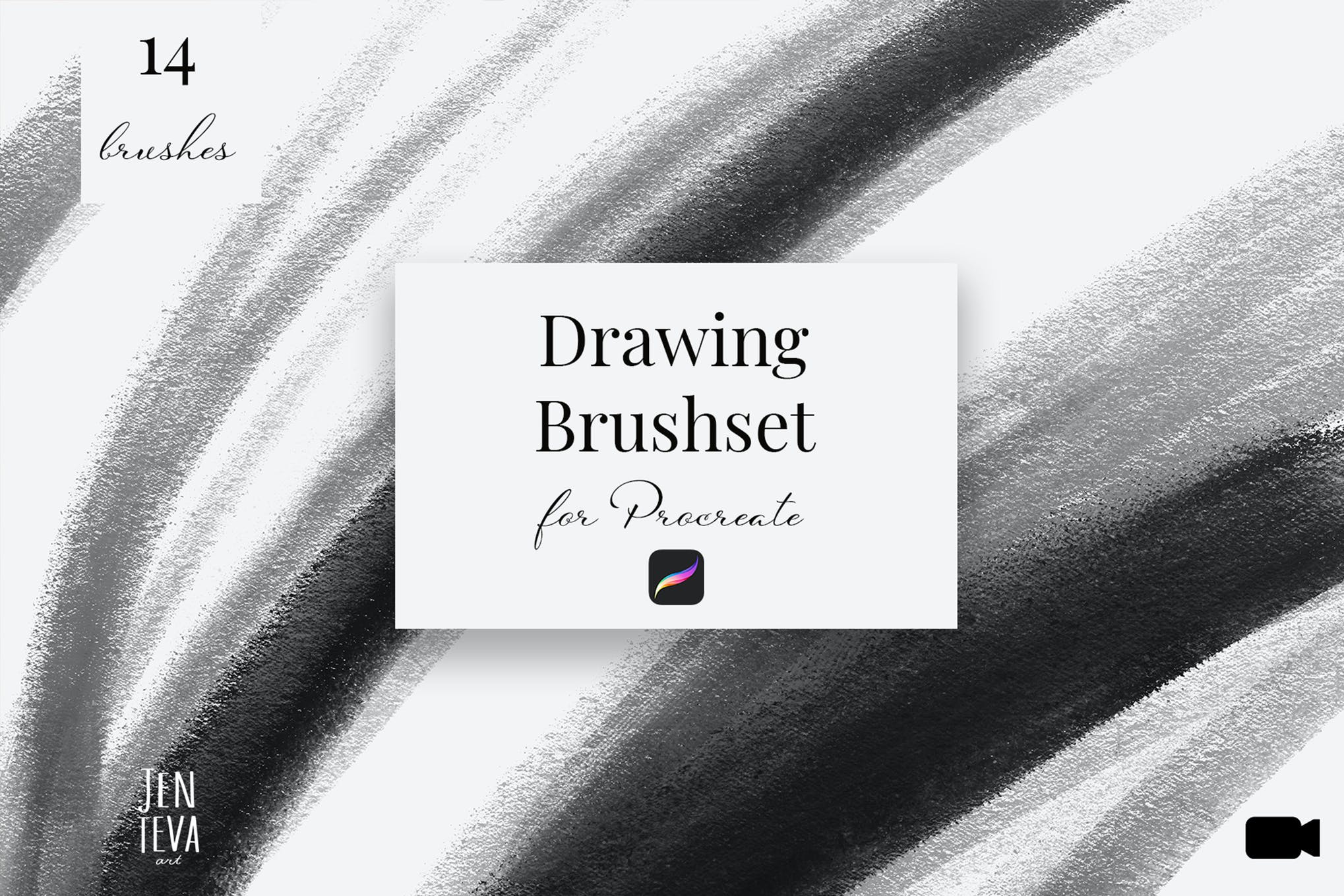 This set consists of 14 high-quality texture brushes for Procreate that will make drawing on a digital canvas a piece of cake for artists, and illustrators. The pack includes oil, pastel, gouache, acrylic, canvas, and grainy texture brushes.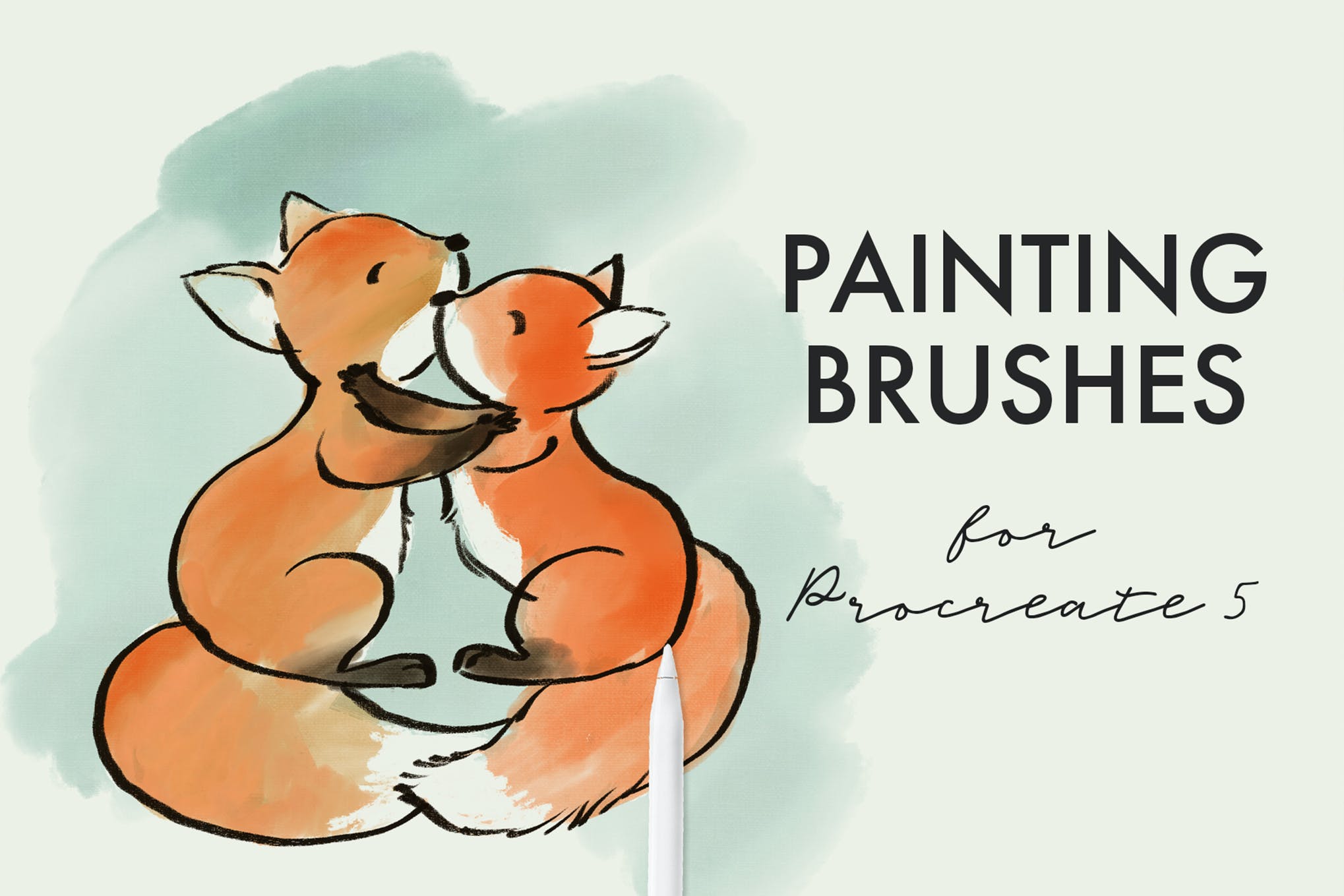 Create beautifully tailored texturing effects with this collection of soft painting brushes for Procreate. Inside you'll find twenty painting brushes, five paint-styled texture brushes, and two outline pencil brushes for you to take advantage of.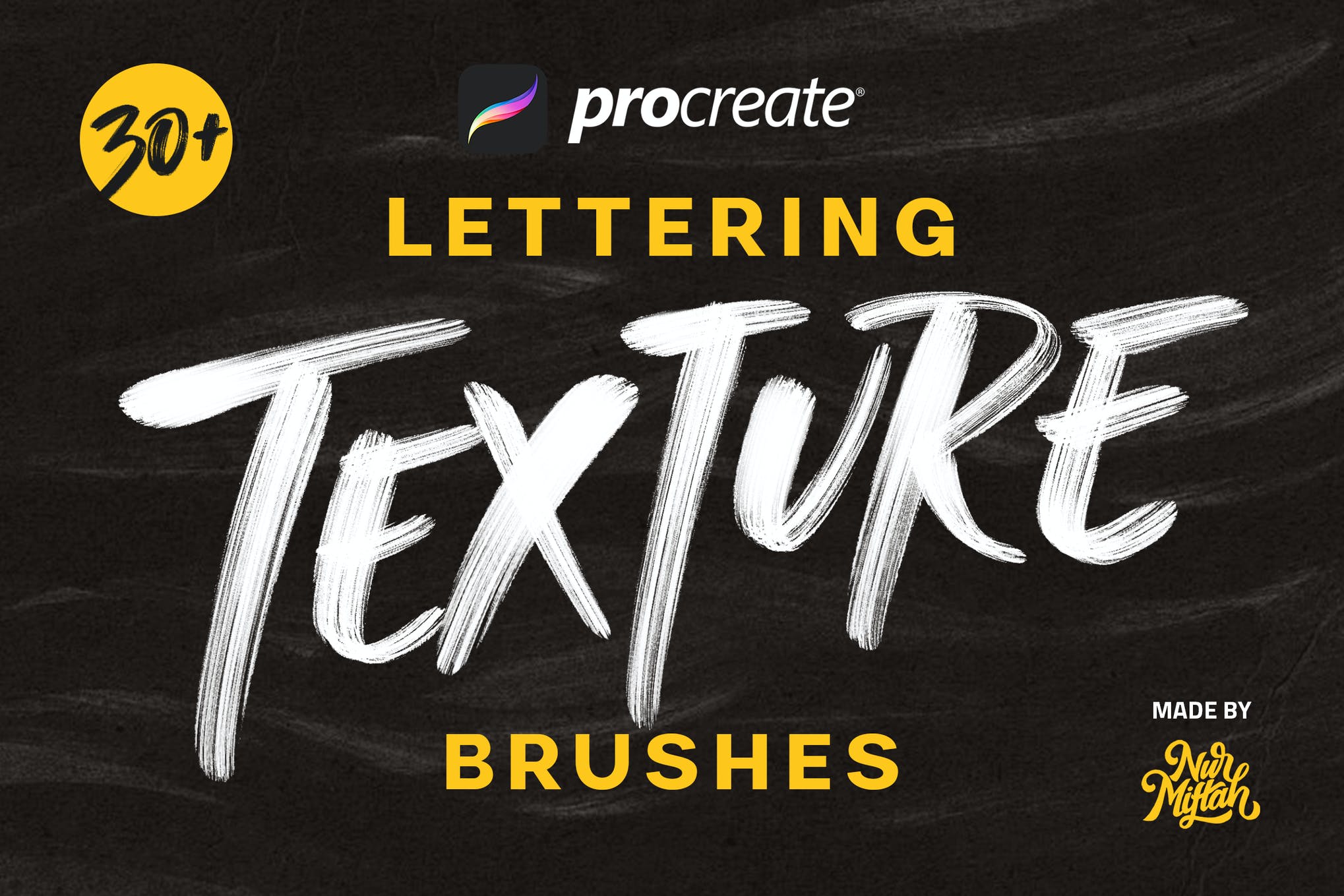 If you find yourself doing a lot of lettering art or designs, then it can often be difficult to find great Procreate texture brushes to compliment your linework brushes. Thankfully, with this brush collection, you'll have thirty professionally designed lettering texture brushes at your fingertips.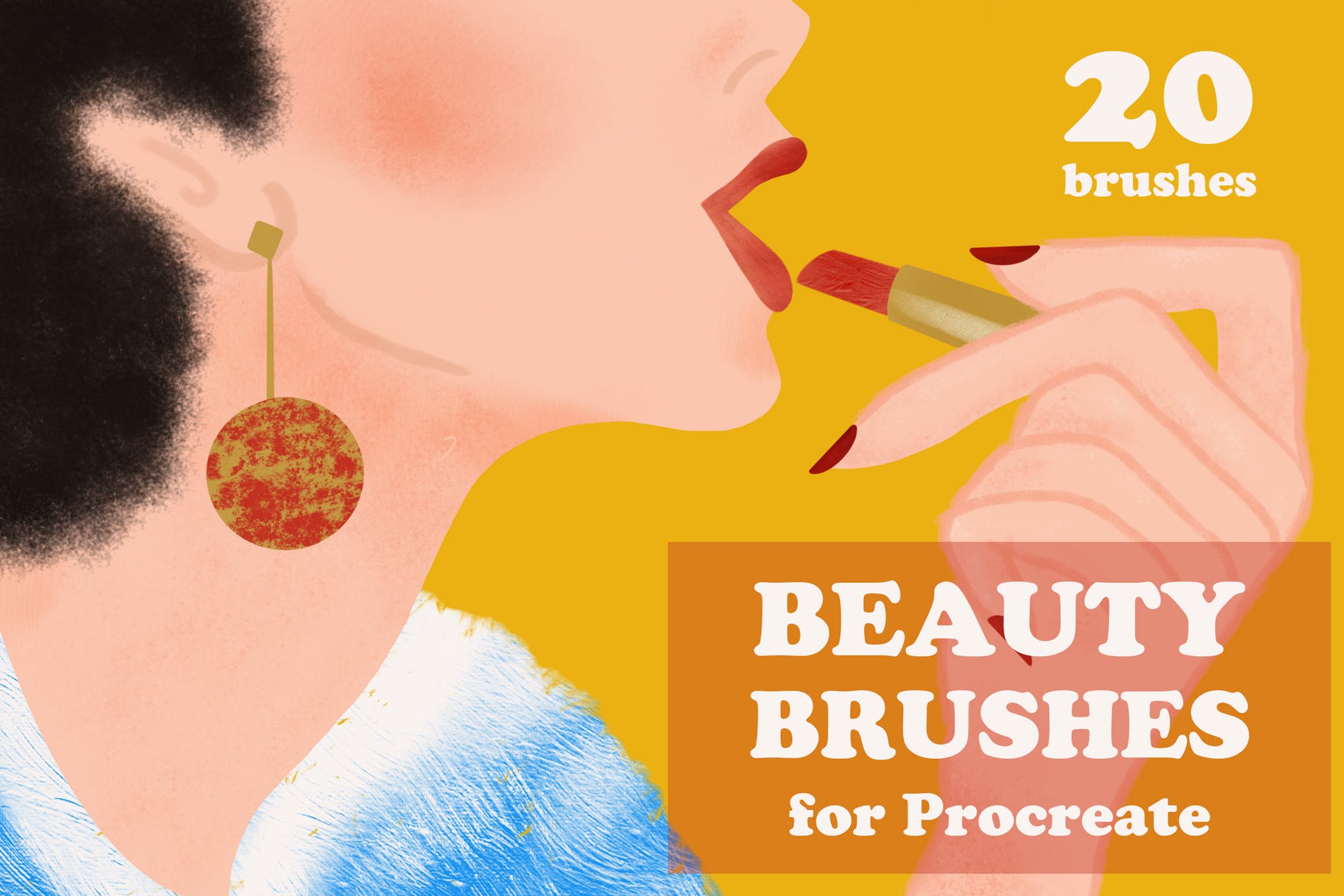 This is an illustration and texture brush package, inspired by vintage fashion and lifestyle magazines. Inside you'll have access to twenty different brushes, spread across both illustration and texture styles. A great choice for those looking to emulate a more retro and dry brush aesthetic!
Texture and Grain Procreate Brushes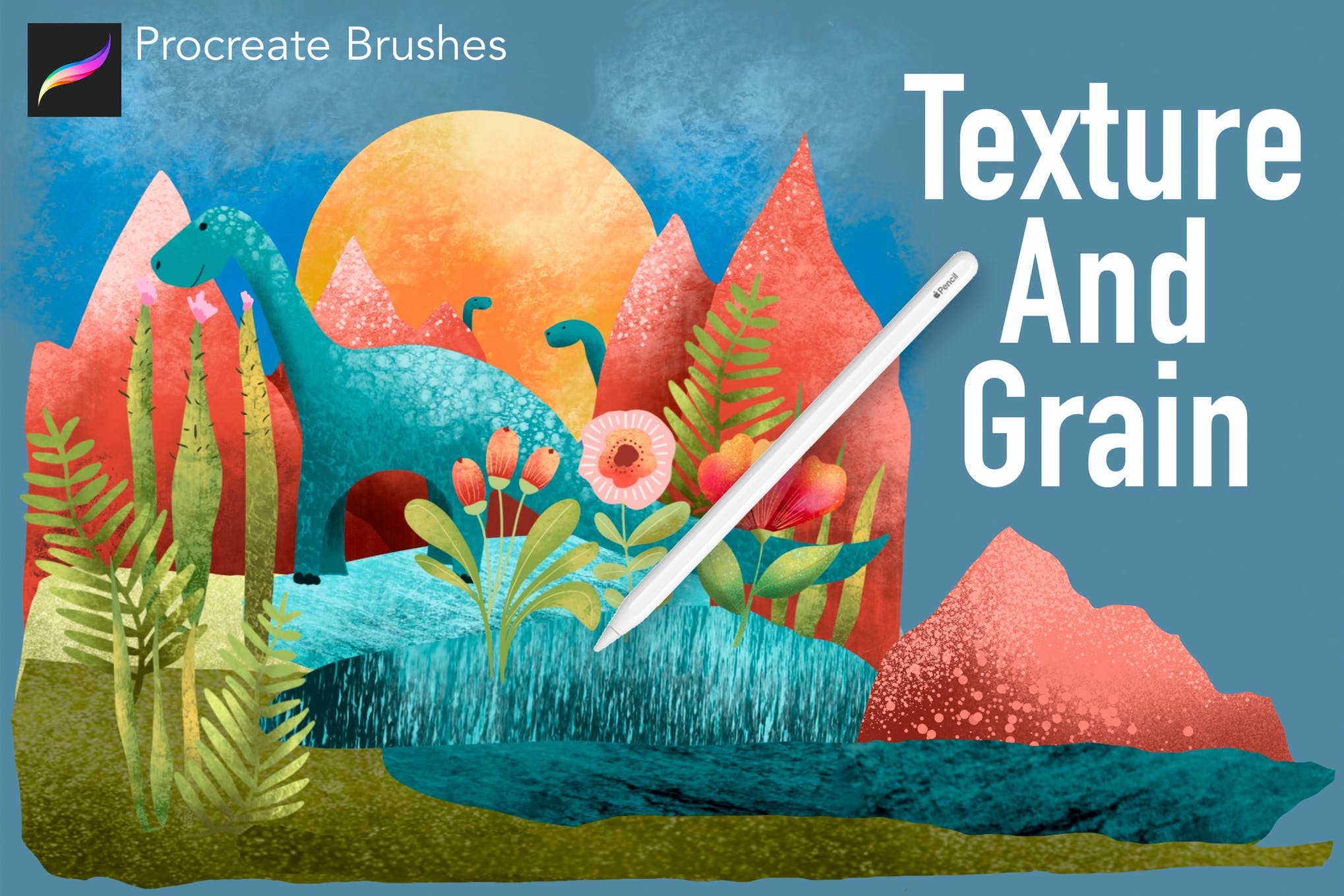 Create amazing works of art with the Texture and Grain Procreate brush package. It's a massive range of forty-seven texture and grain brushes, tailored to provide both oil and watercolor styles. These brushes are a great fit for illustration texturing, and a few brush options even compliment a lettering style.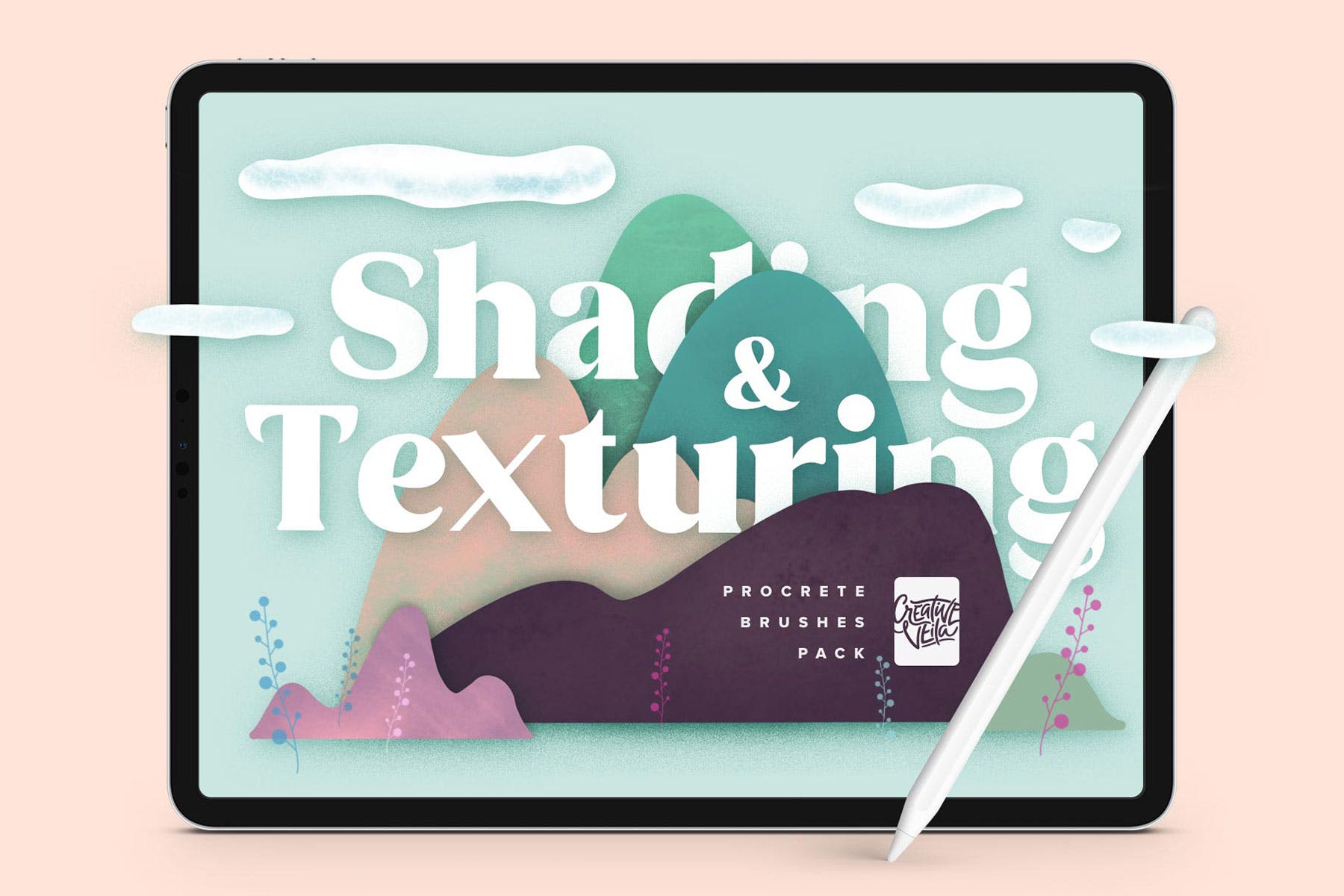 This Procreate collection offers a more traditional approach to shading and texture brush styles but still provides an incredible aesthetic for your work. The package consists of thirty brushes in total, spread across liquid, water, terrain, and wood texture styles.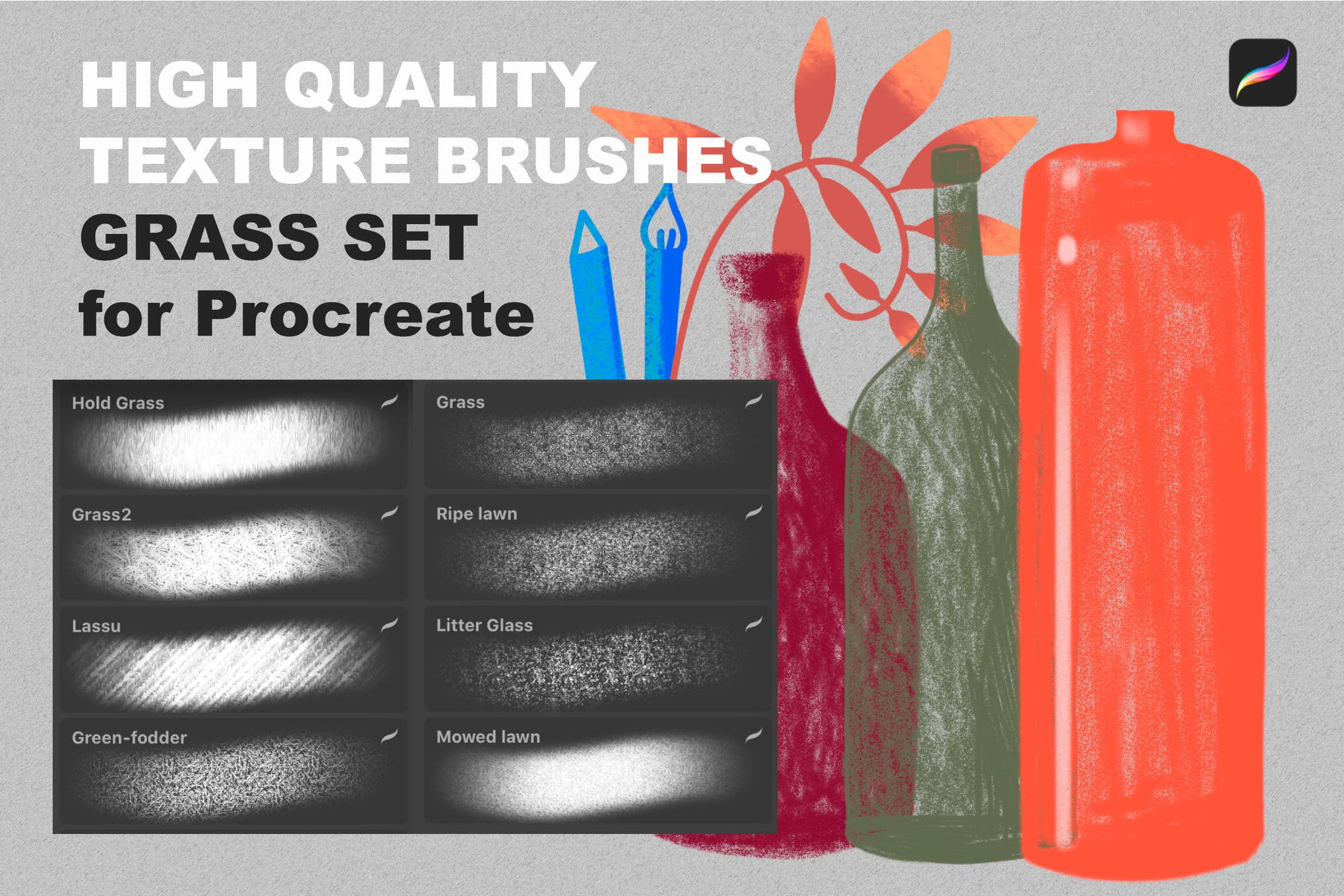 Create beautifully tailored nature and grass textured designs with the Grass Set, a collection of Procreate texture brushes that specialize in landscape work. Inside you'll find eight different high-quality texture brushes, each with their own gradient, intensity, and style options for you to enjoy.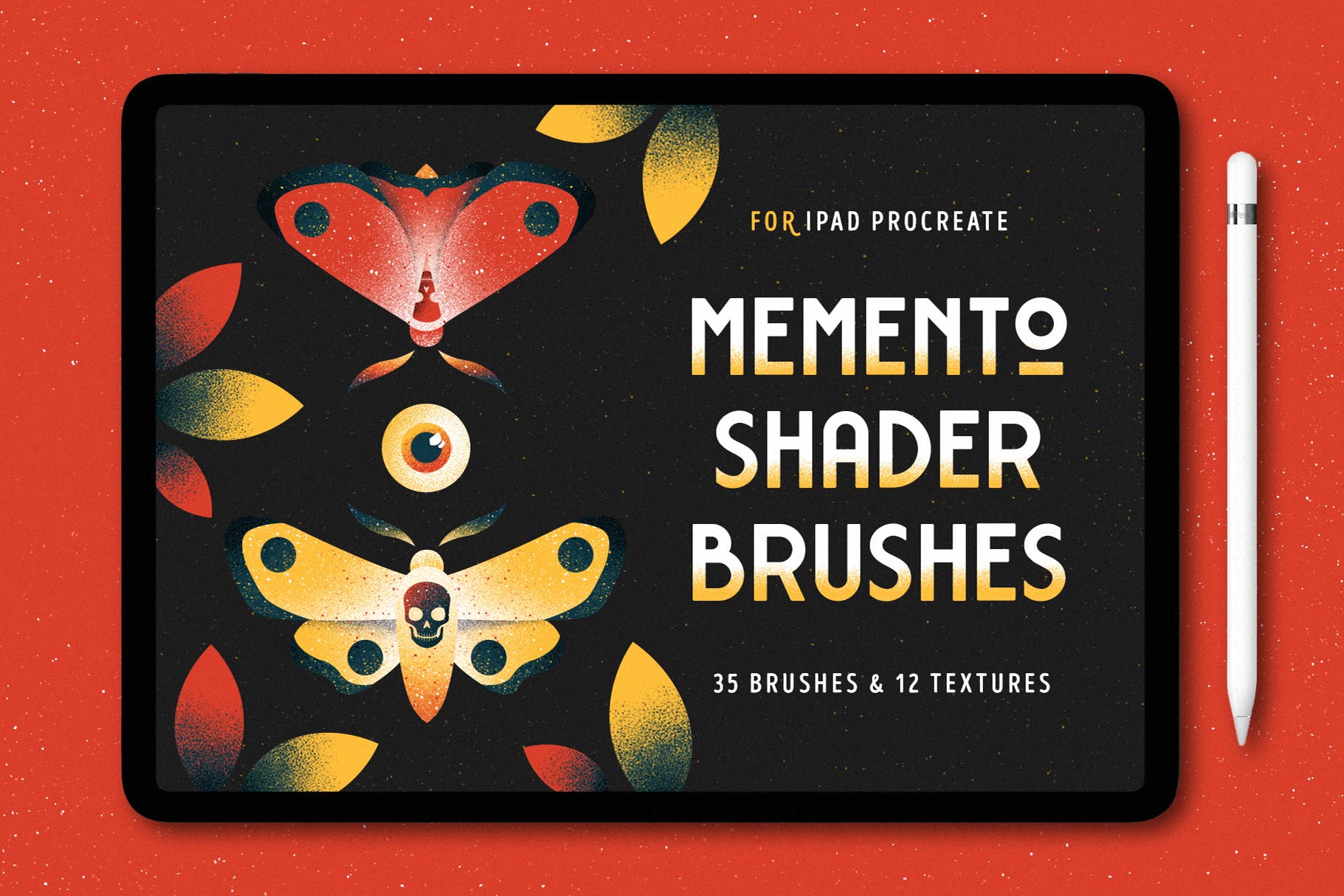 Next up we have an extensive, and must-have texture and shading brush package for any user of Procreate. It provides you with a wide range of thirty-five different shader and texture brushes, spread across five different styles. As well as provide you with twelve texture stamps.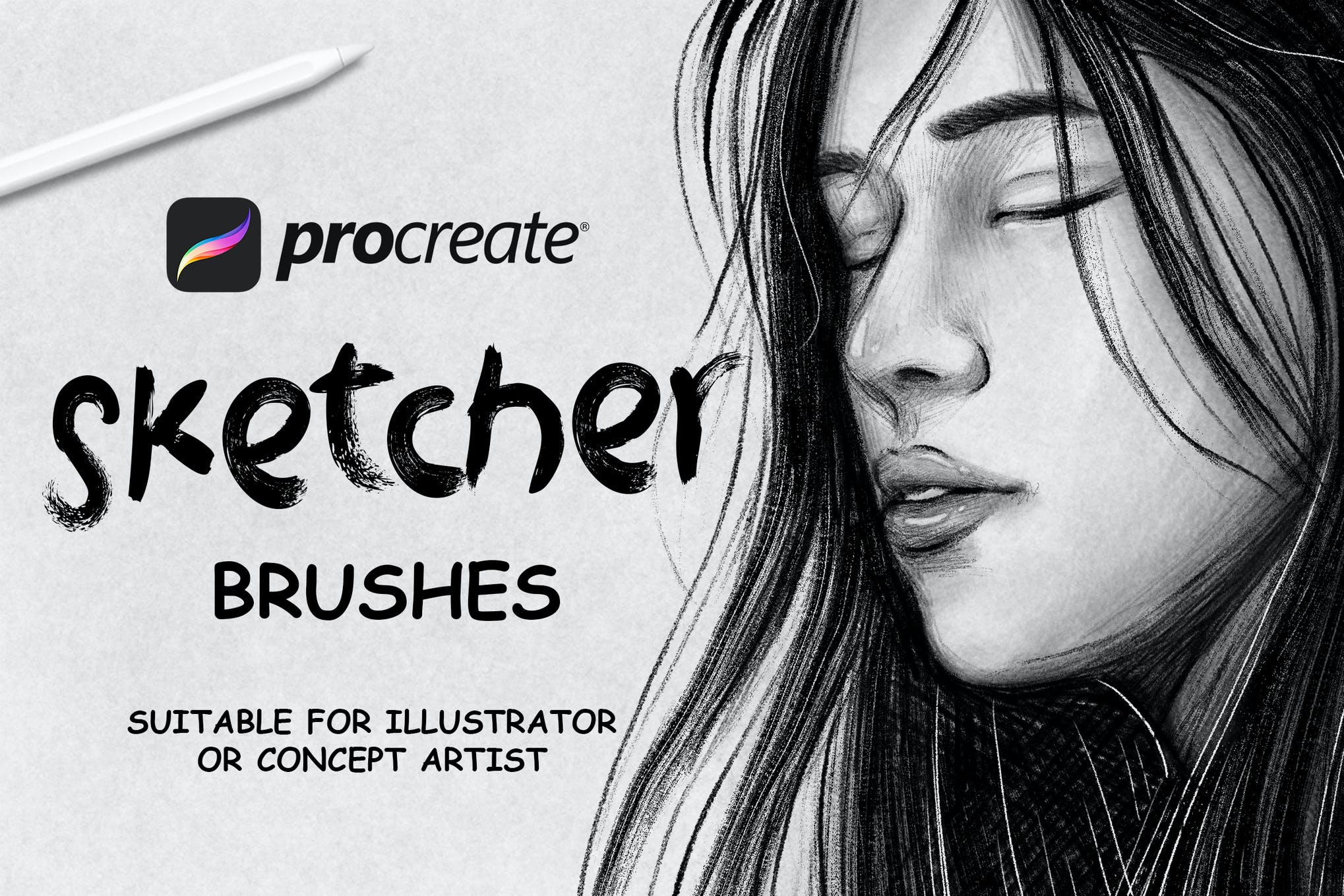 If you're looking for more freedom in how you apply your texturing, then look no further than Sketcher, a package of Procreate brushes that provides you with twenty different brush styles, perfect for pencil-styled texturing and shading. A great option for those just getting started with Procreate, and pencil art in general.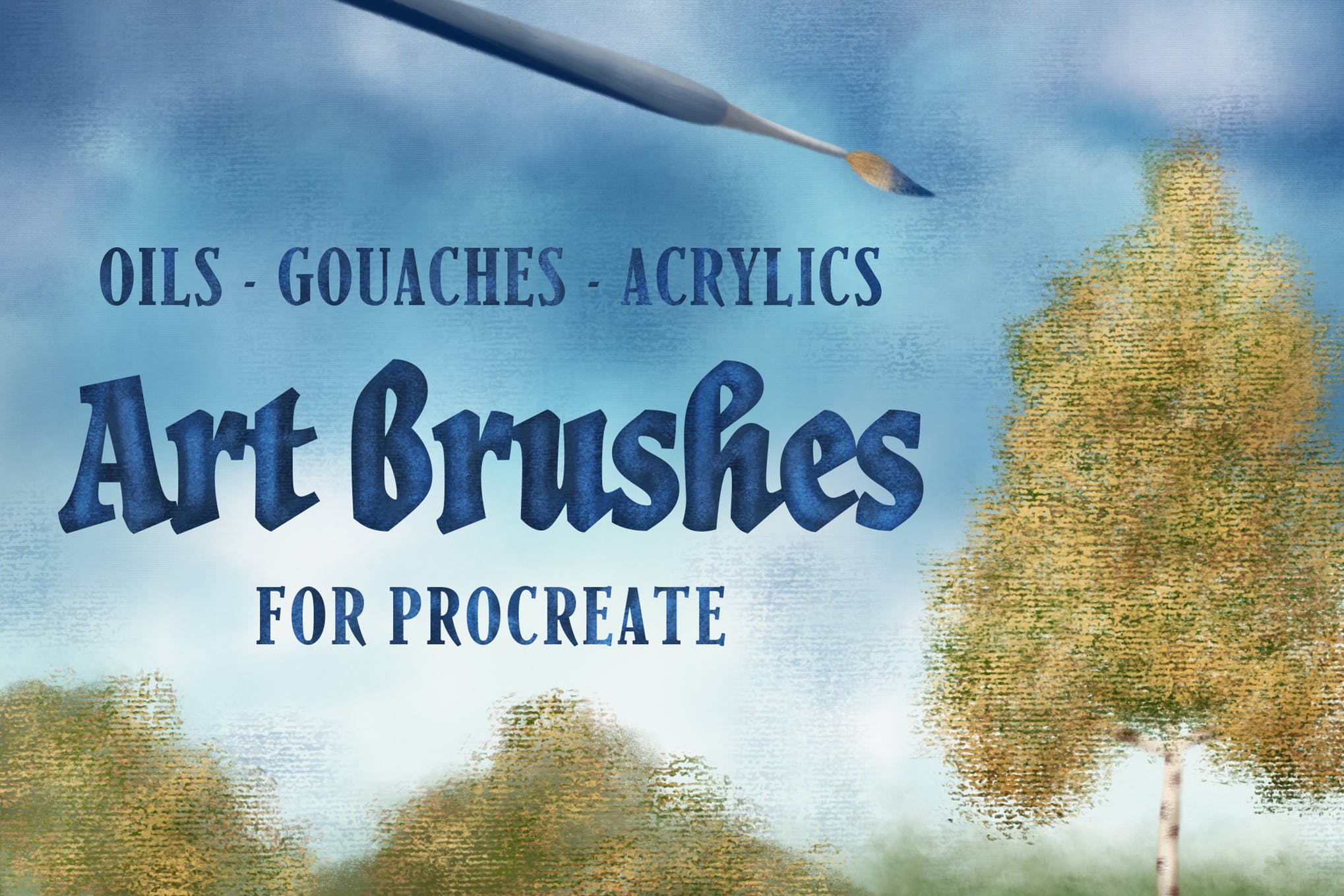 If you're looking for an oil or acrylic shading style, then this Art Brushes collection for Procreate is exactly what you're after. It's a professionally designed collection of twenty-one brushes, providing you with a range of options to execute that aesthetic with ease.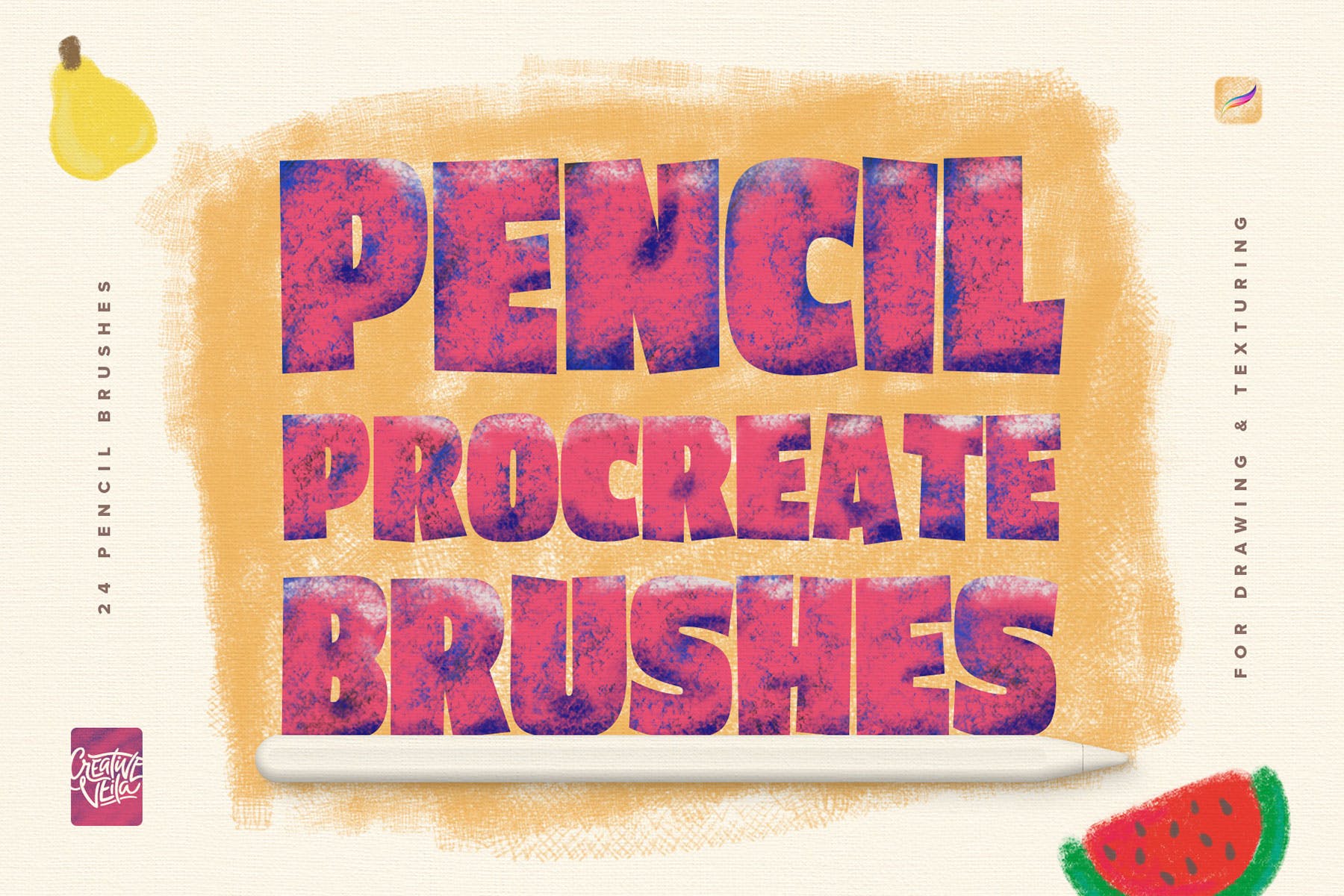 This bundle equips you with a range of essential pencil shading and texturing brushes vital for any artist to have in their arsenal. These Procreate texture brushes can be used for sketching, academic drawing, and for creating doodles.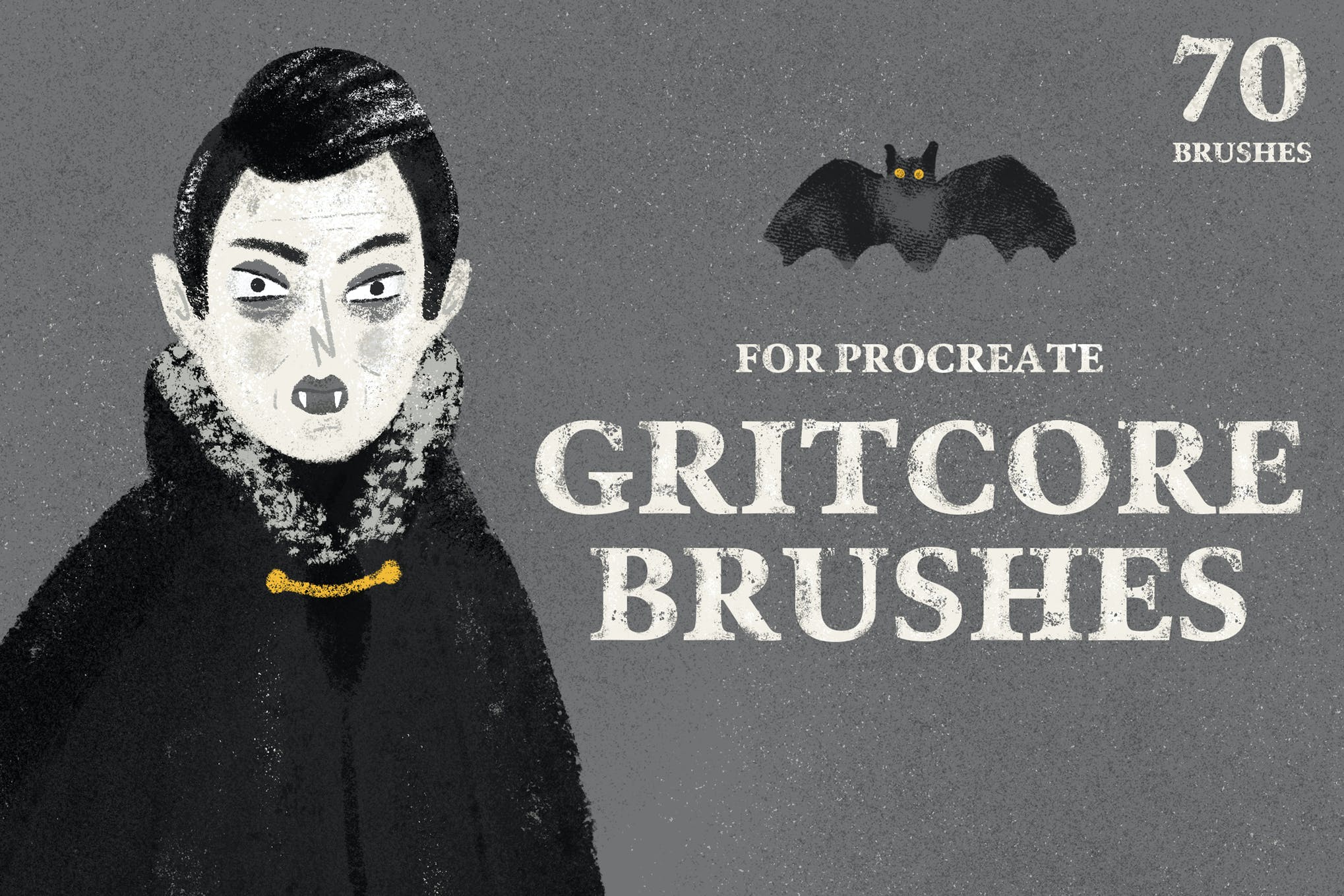 You'll be hard-pressed to find a more extensive collection of Procreate brushes than the Gritcore collection. Inside you'll find a total of seventy brushes, covering every single style of gritty, rough, and chunky texture brush you could possibly need. It works with Procreate 4.2 and above. A must-have collection of Procreate texture brushes!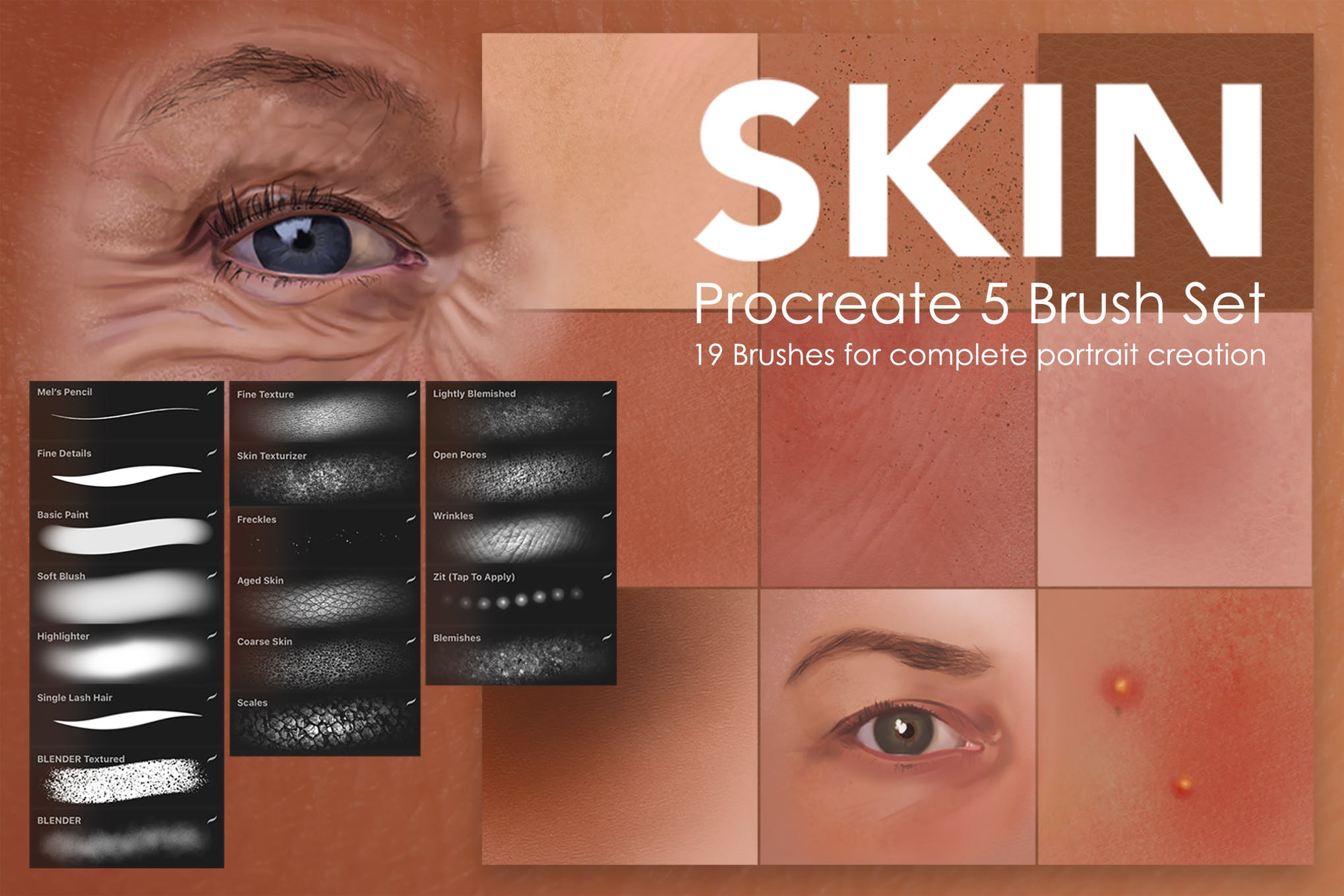 Skin shading and texturing is a difficult endeavor, thankfully with the Skin Studio Procreate brush package, you'll have a much easier time with it. This package provides you with nineteen realistic skin texture brushes helping you create stunning digital artworks without ever needing any other set of brushes. A fantastic resource for artists who produce photo-realistic work.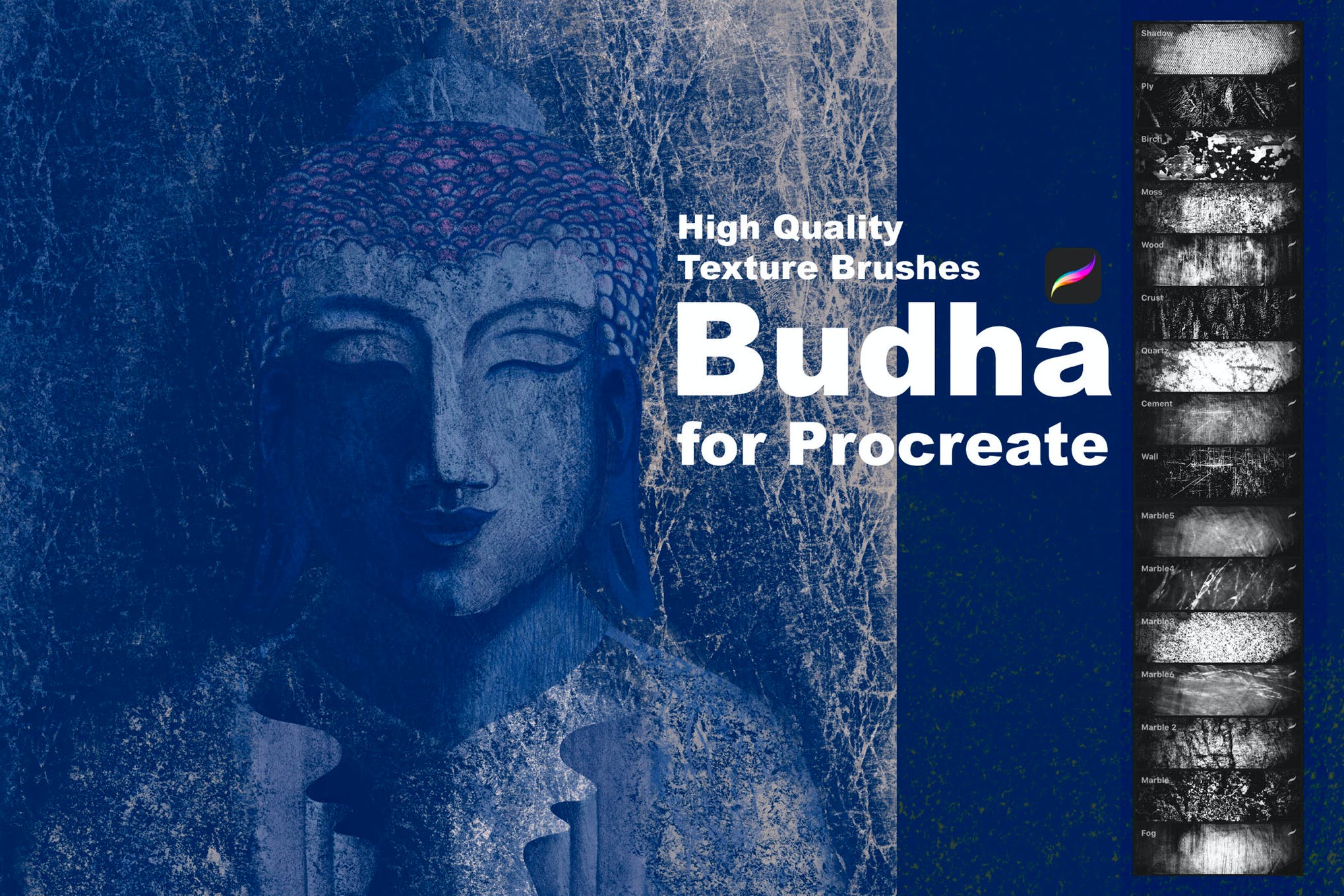 Emulate a beautiful texturing style with Budha, a collection of high-quality Procreate Brushes that you are surely going to cherish for years to come. Inside you'll find sixteen professionally crafted options, each with their own style and visual aesthetic.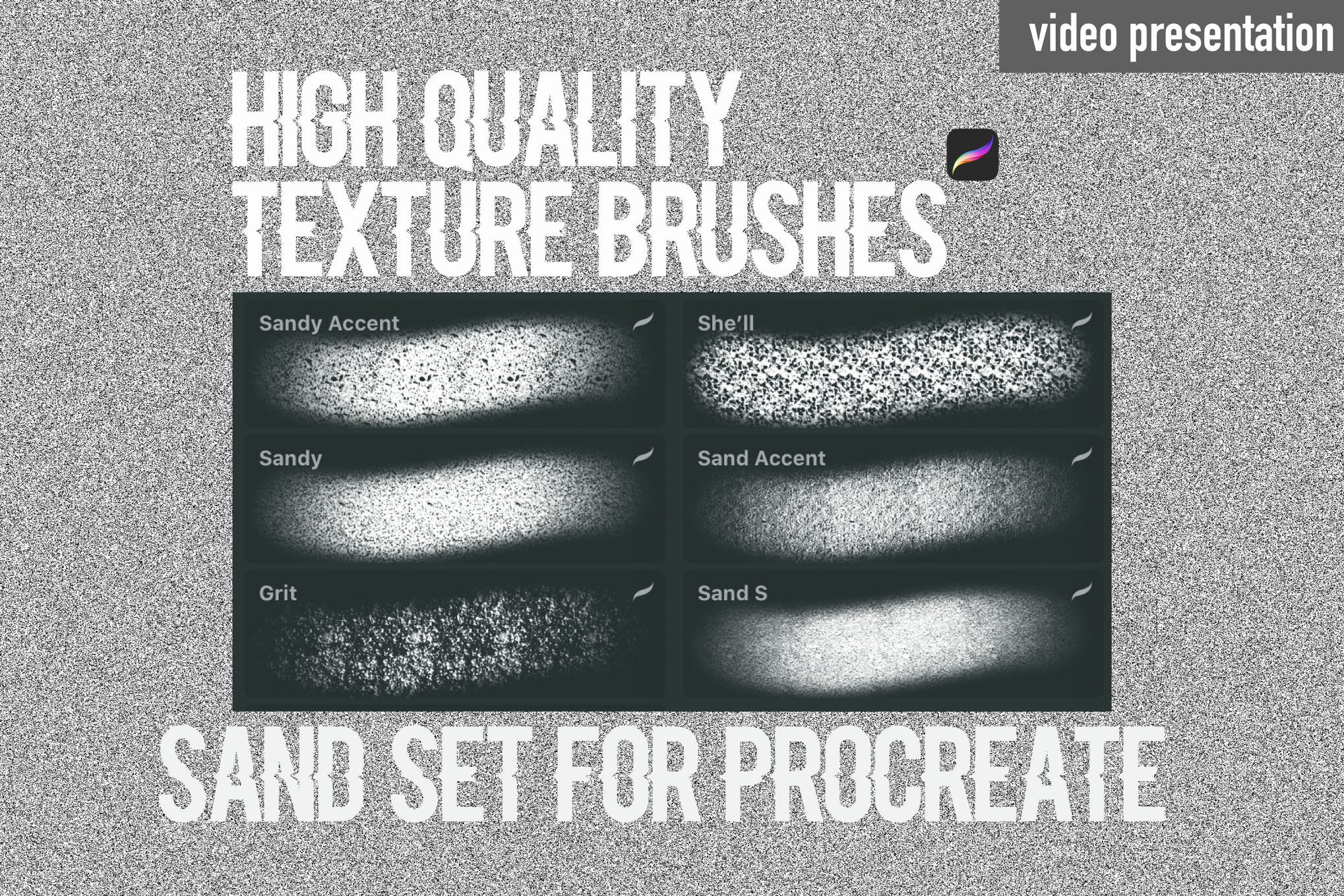 Looking to create some earthen designs? Then you need the Sand Texture Brush collection. Inside you'll find a range of landscape-focused Procreate texture brushes, covering six different styles of sand texturing. Whilst a more specific texturing brush style, this resource is a great addition to any artist's toolkit.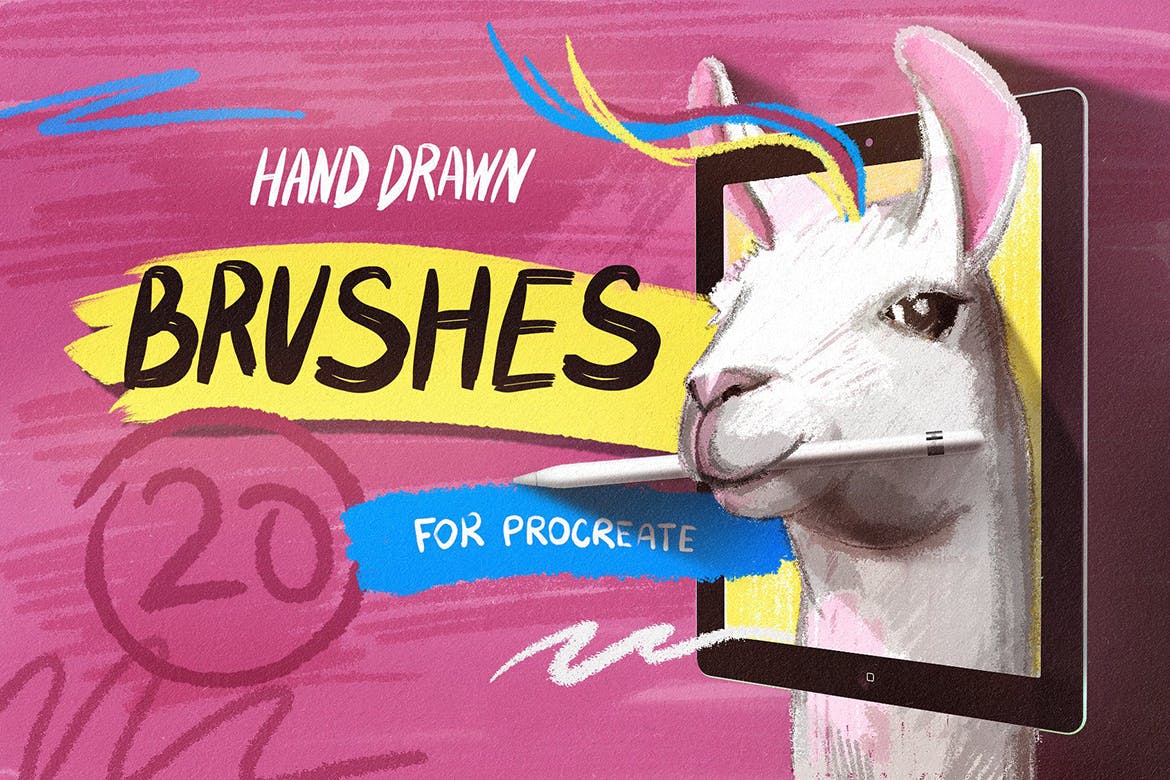 Bring forth a beautifully crafted hand-drawn shading and texturing style with this cute and adorable brush collection for Procreate. It offers an assortment of twenty brush styles, covering a wide range of hand-drawn styles.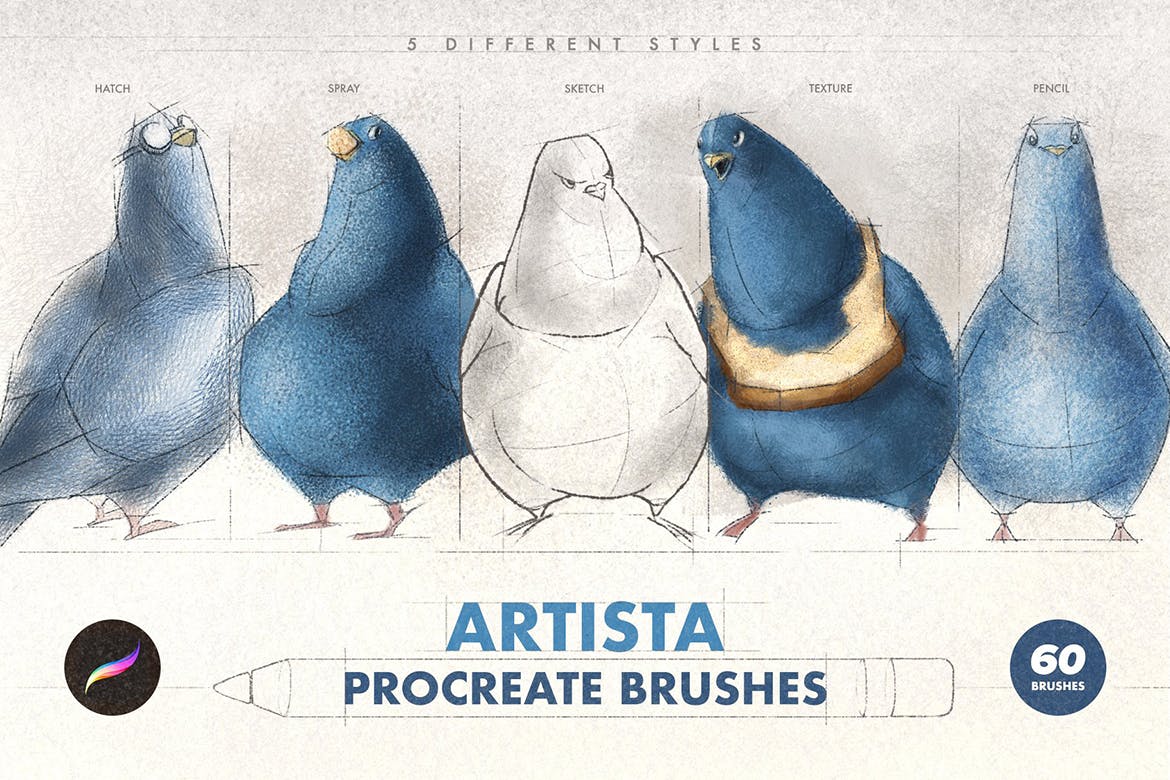 Artista is a collection of outline, shading, texture, spray, and sketch brushes. It's a unique bundle of professionally designed options that help artists get a few favorites under their belt. Inside you'll find sixty-one brushes in total, of which twenty-four are texture brushes.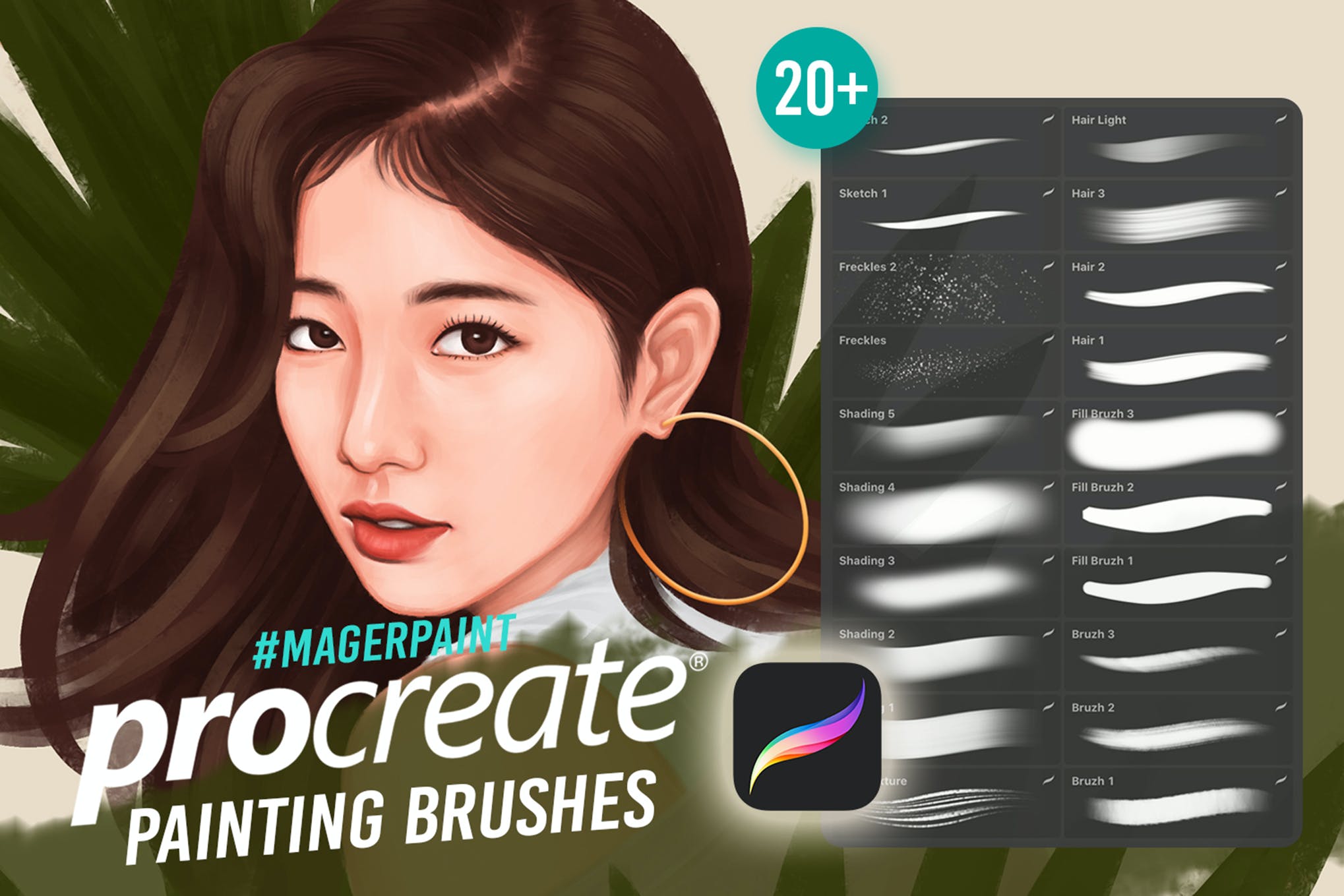 Magerpaint is a simple, yet effective, collection of paintbrush styles for Procreate providing a range of texture and shading options, as well as other common brush styles for you to enjoy. It works well on Procreate 5 and earlier versions.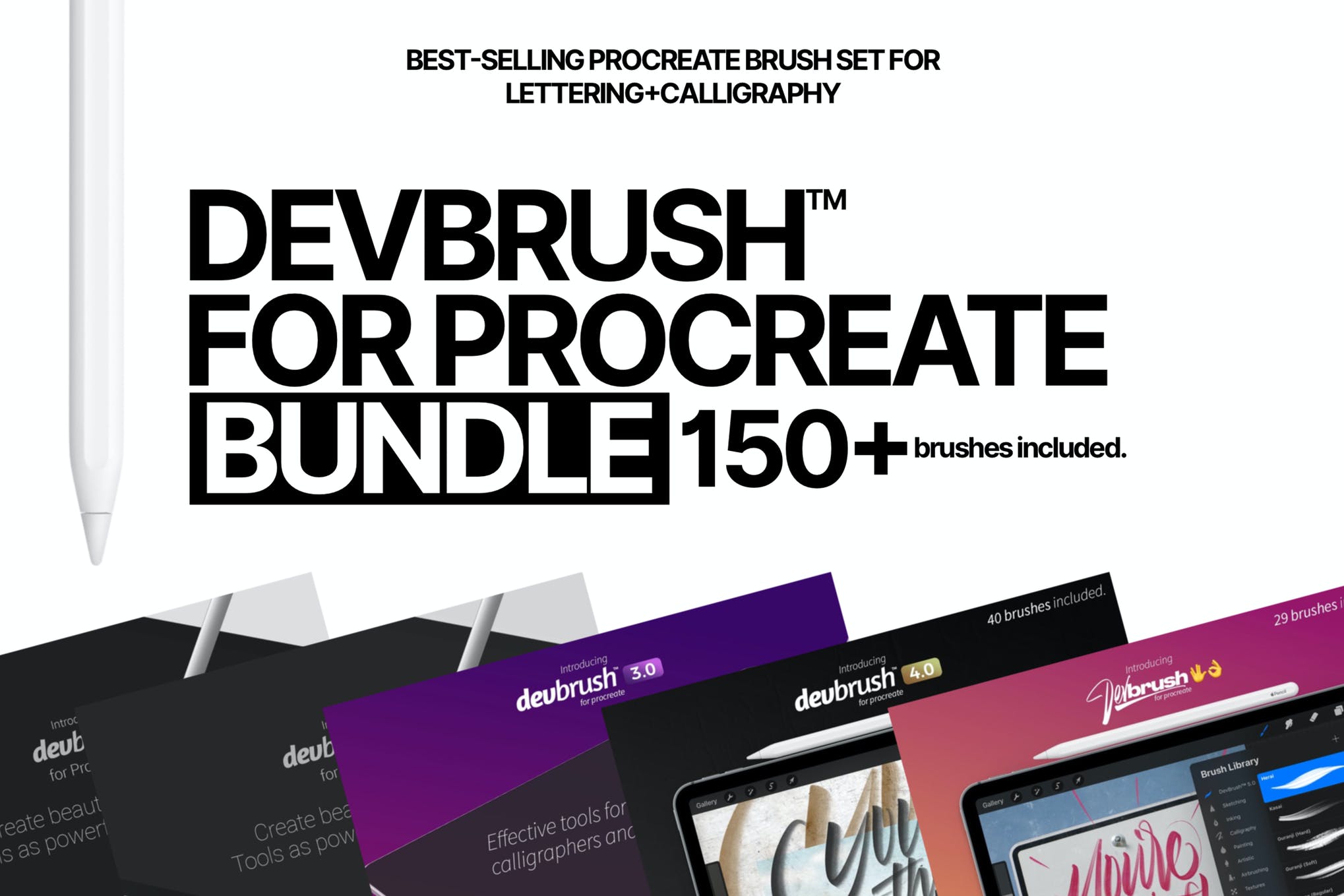 Expand not just your access to texturing and shading brushes, but all Procreate brush styles, with the DEVBRUSH Procreate Bundle. Inside you'll find one hundred and fifty different brushes, ensuring you always have options at your fingertips. A gold-standard collection in the world of Procreate texture brushes!
Free Procreate Texture Brushes
You don't have to invest any money to get your hands on some great Procreate texturing brushes. Let's take a look at some free options you can get your hands on right now!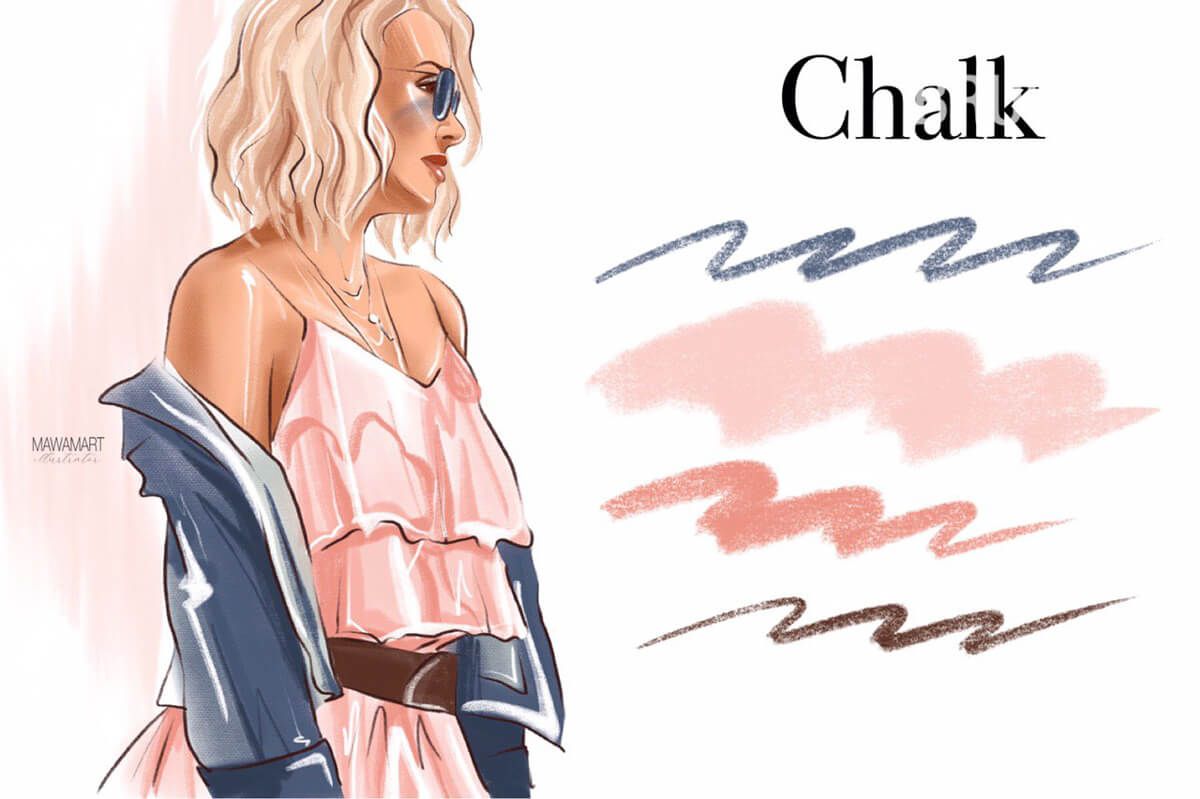 Emulate a chalk texturing style with this Chalkboard Texture Paint Brush. The brush provides a unique aesthetic and allows you to emulate a real chalk texturing style with ease. It's available for free download.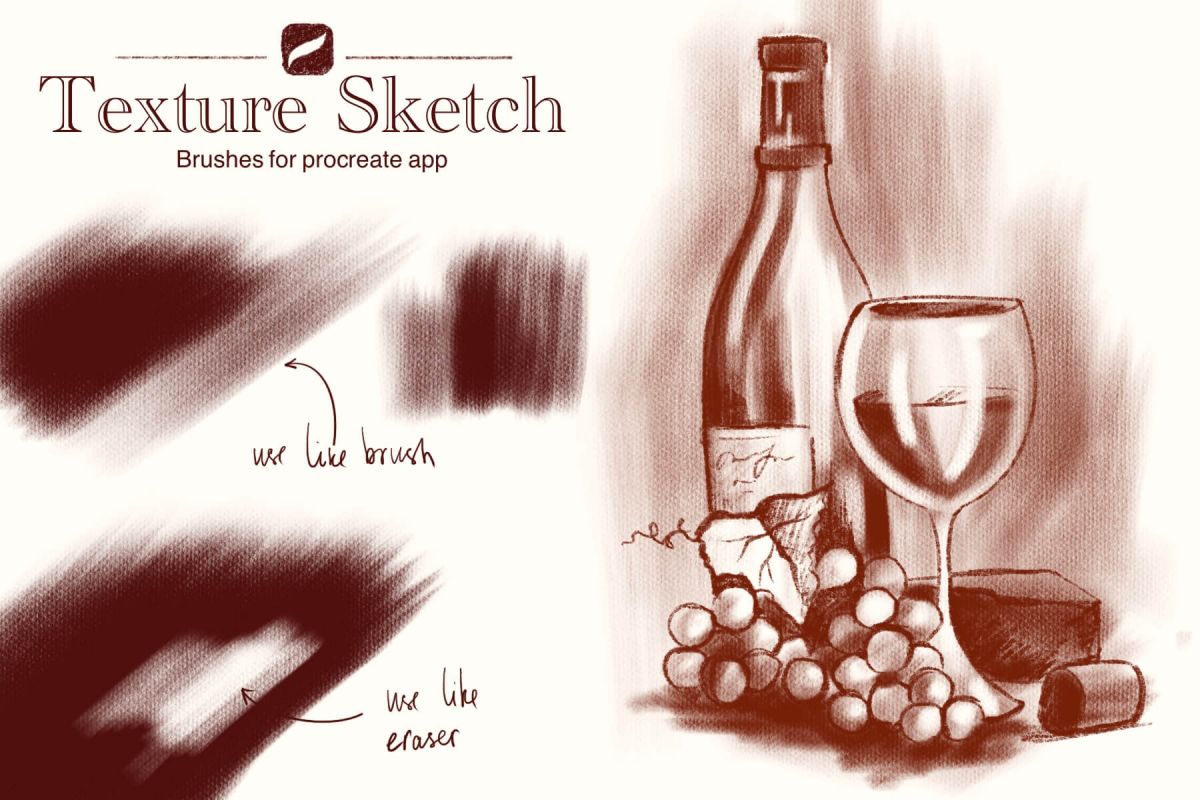 This Procreate texture brush is a simpler, and traditional texturing brush style. However, there is something to be said to the simple approach. With this brush, you can create incredible textured designs, and begin your journey with texturing on Procreate.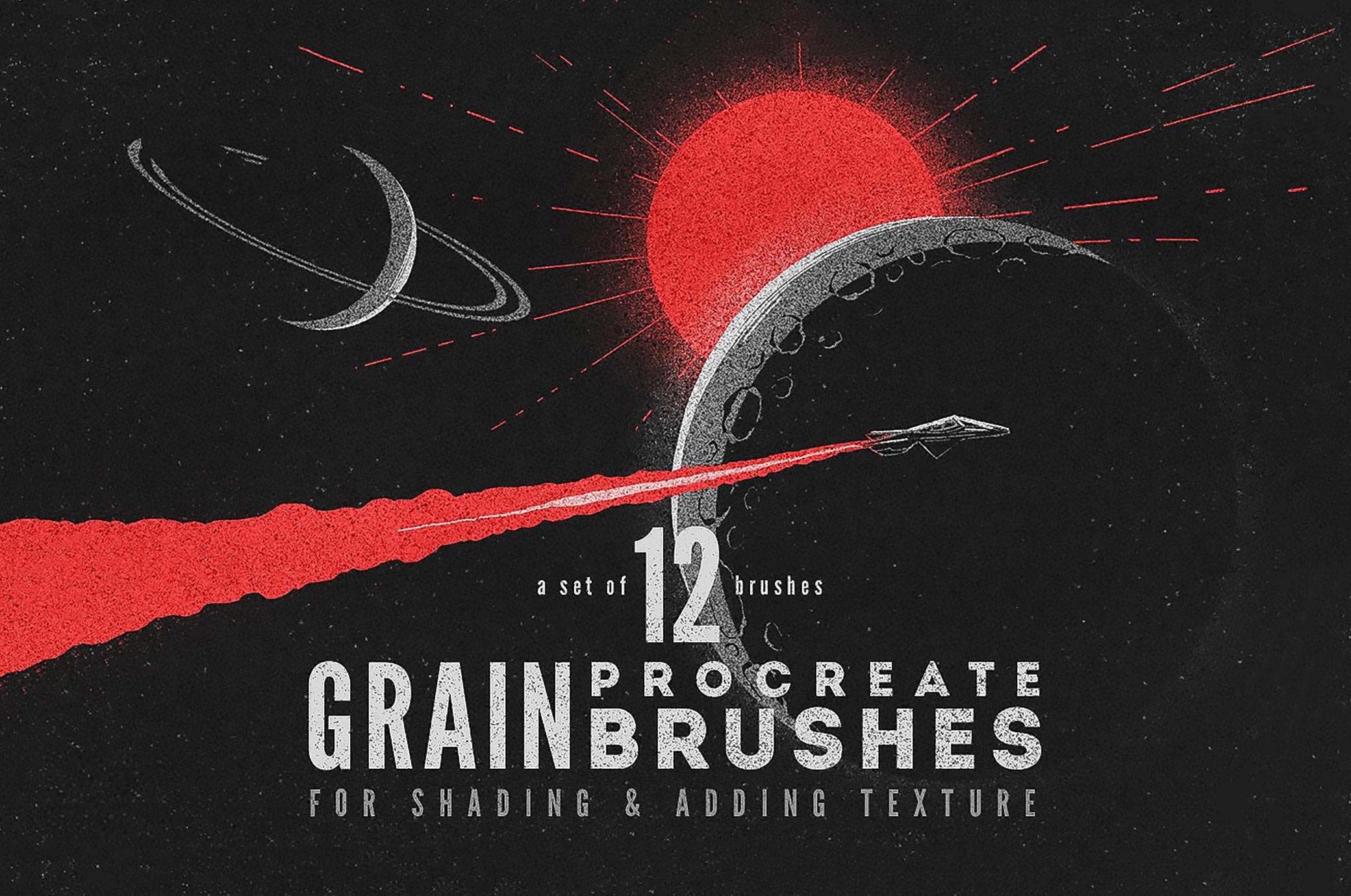 Looking for a little more variety? Look no further than the Grain Brush Package. It's a collection of twelve grain brushes helping you add shade and texture to your work. A must-have free resource for any artist beginning to dabble in texture brushes on Procreate!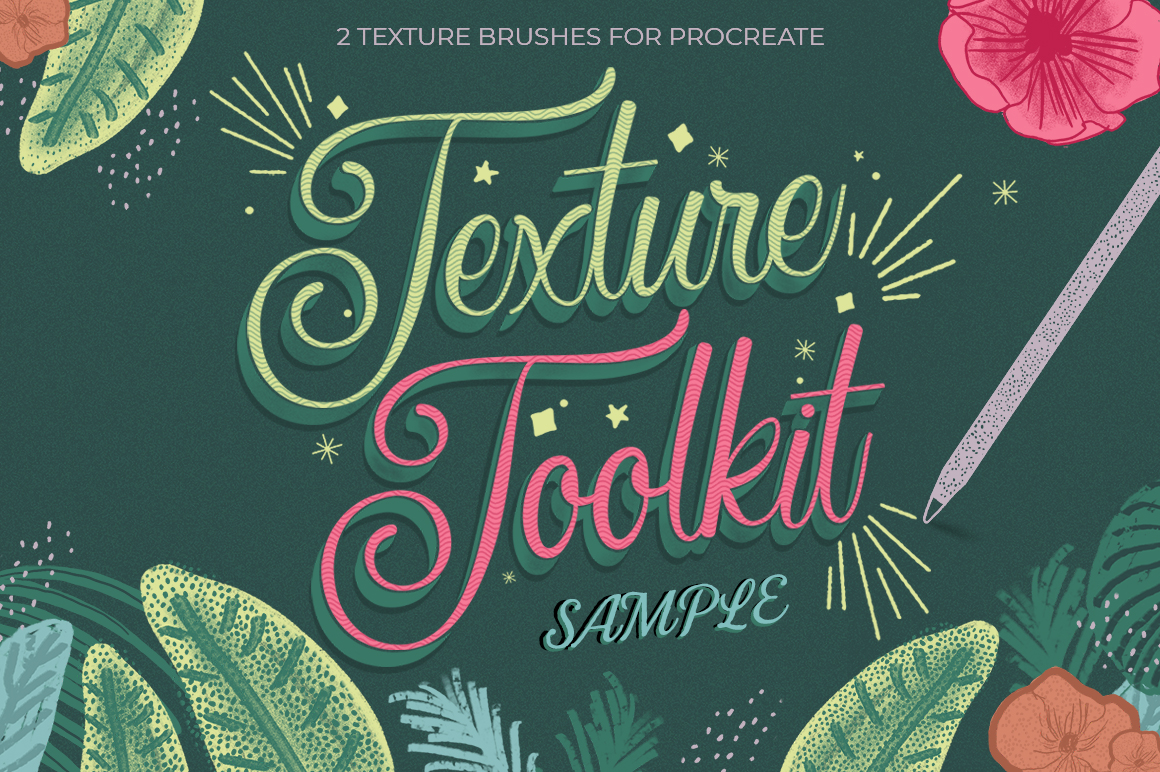 Next up we have a set of two amazing Procreate texture brushes perfectly suited for beginners and amateur artists. It contains a stippling dots inverted brush and a vertical line brush, both of which work efficiently to give your artwork a captivating finish.
Create Amazing Textures with These Brushes Today!
No longer will you be stuck looking for great quality texture brushes online. With these Procreate texture and shading brushes under your belt, you have everything you need to create an amazing texture aesthetic with ease.