In this article, we bring to you a great collection of high quality and best free Procreate brushes. You will find a range of different brushes including painting brushes, brushes for lettering, watercolor brushes, hair brushes, stamp brushes and much more to further add to the detail and complexity of your digital art. All these brushes are completely free to download, they will help save your time and improve your design workflow.
Procreate app is a great choice for both beginner digital artists as well as creative professionals. Its incredible brush studio and over 200 default brushes with Apple Pencil enable digital artists to create amazing paintings, illustrations, lettering and even animations on their iPad. Great thing about the app is that you can even expand this brush library by creating your own brushes or importing custom brushes created by professional artists. Have a look at some great sets of Free Procreate Brushes!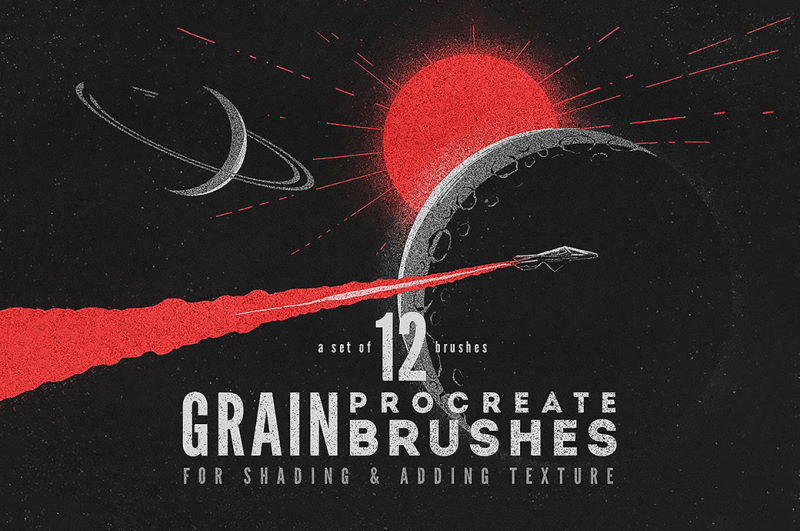 This free set of 12 grainy brushes can be used to add noisy, speckled shading, textures or grungy look to your designs such as posters and social media graphics.
You might also like: Free Grunge Textures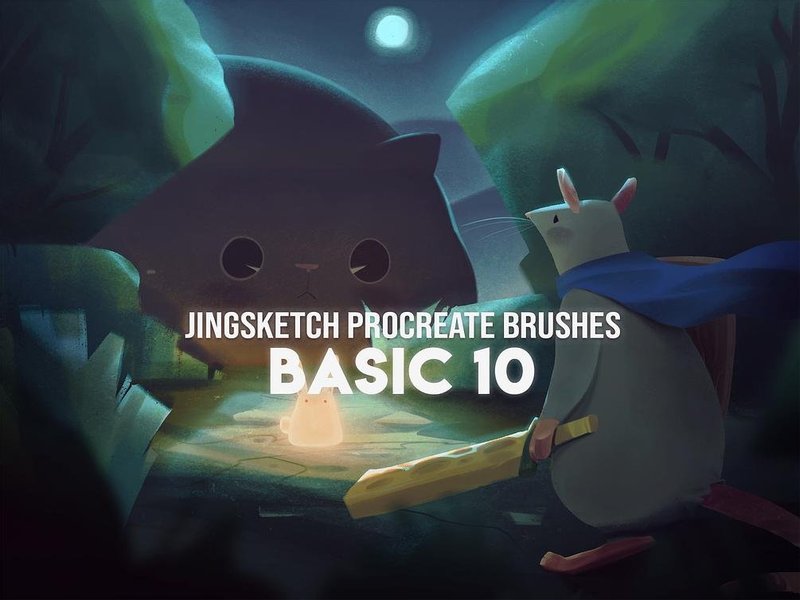 A free set of 10 basic yet versatile brushes that will be an asset whether you are starting out in Procreate or an experienced designer. It consists of 3 sketch brushes, 5 paint brushes, 2 soft brushes and 1 smudge brush for natural sketching and drawing feel.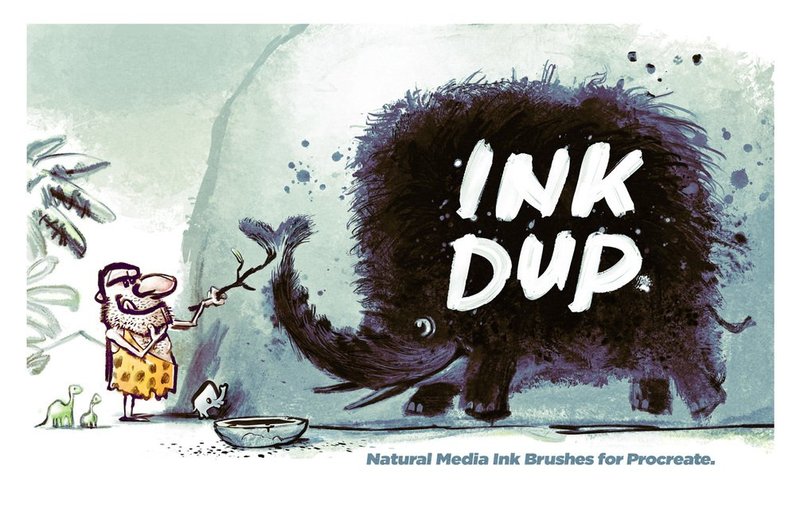 This is a set of three different ink brush sets – Ink Strokes, Ink Washes and Ink Grunge offered for free download. Created to work well together, you can use these brushes to create realistic inky drawings.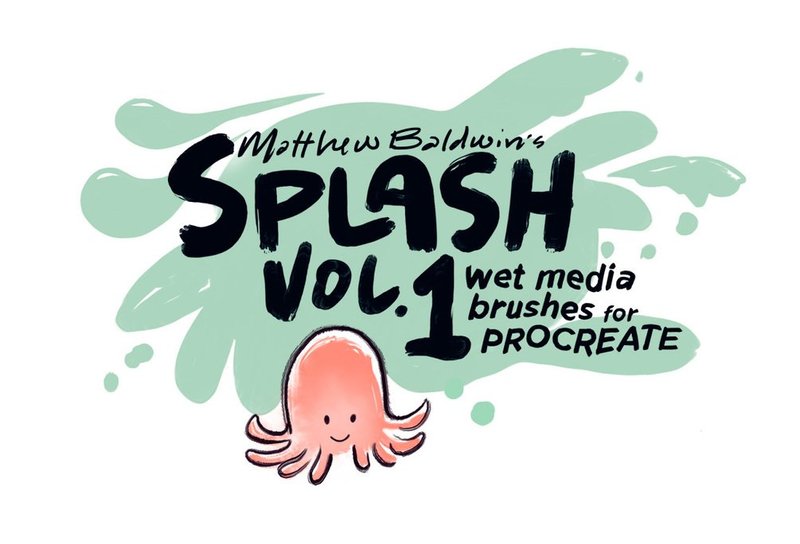 A set of 48 free wet media brushes utilizing the control that Procreate offers over wet brush effects. With these brushes, you can mimic wet media and realistic watercolor effects digitally in Procreate app.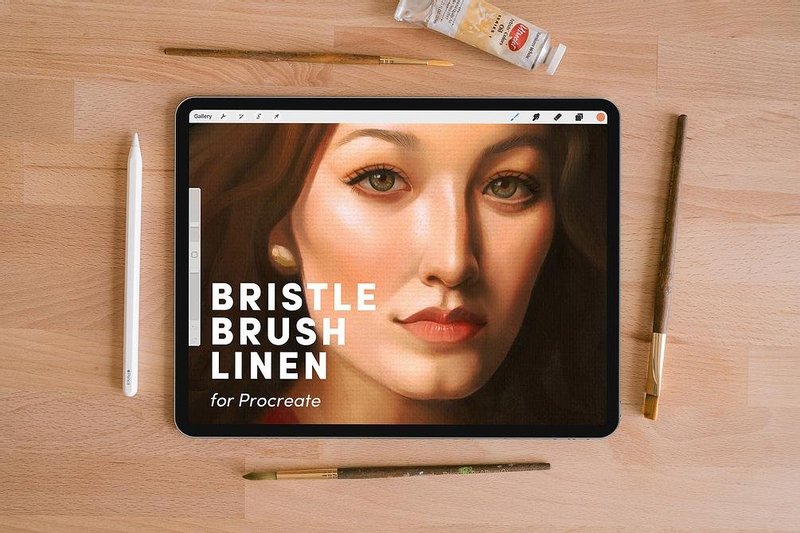 This free Procreate brush features a natural bristle brush with linen canvas texture for emulating the effect of realistic painting on a linen canvas. A great free painting brush to have in your brush set.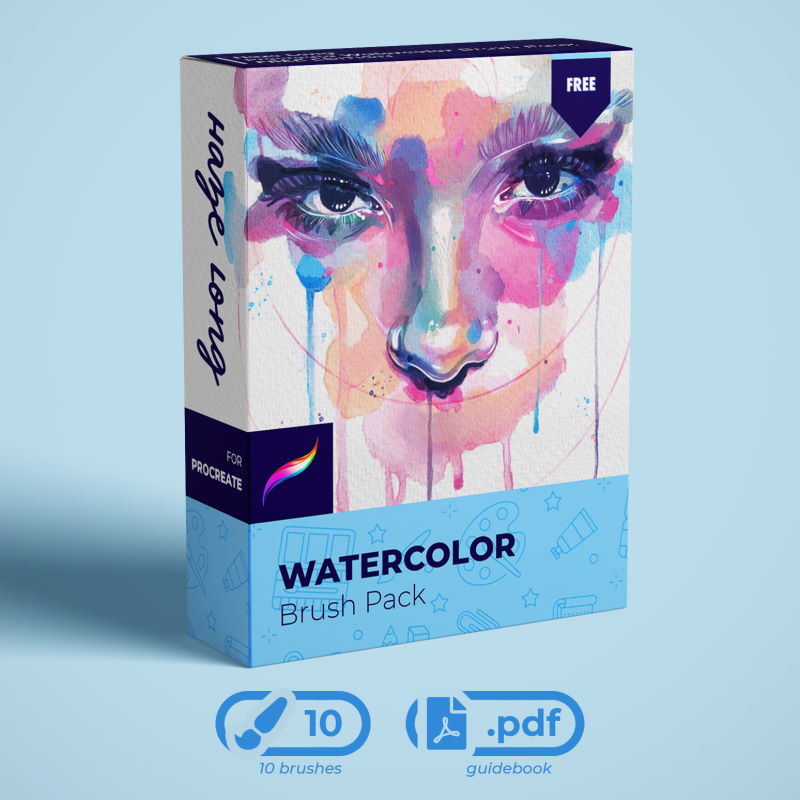 These pressure sensitive brushes will help you create realistic watercolor painting in Procreate. The free version comes with 10 free watercolor brushes and PDF guide.
Related: Watercolor Brushes for Photoshop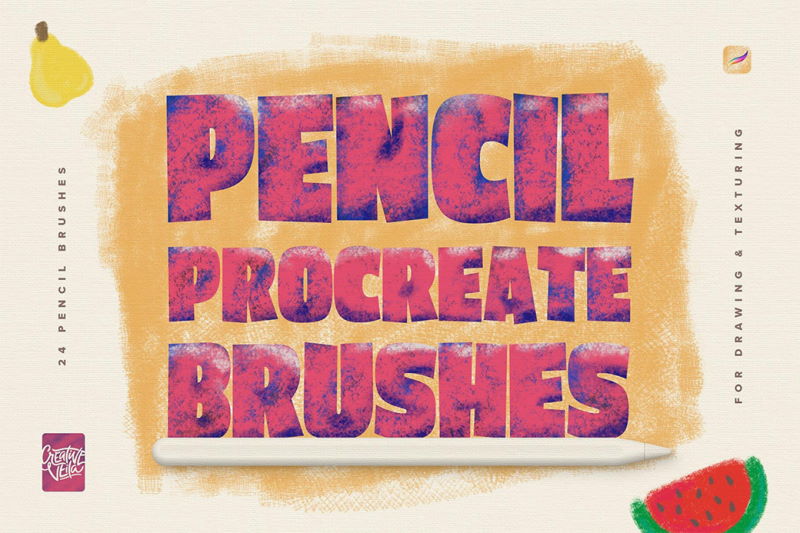 A free set of Procreate pencil brushes you can use for sketching, drawing, doodling and shading your illustrations. A total of 24 brushes are included with 12 essential pencil brushes and 12 pencil brushes designed especially for texturing.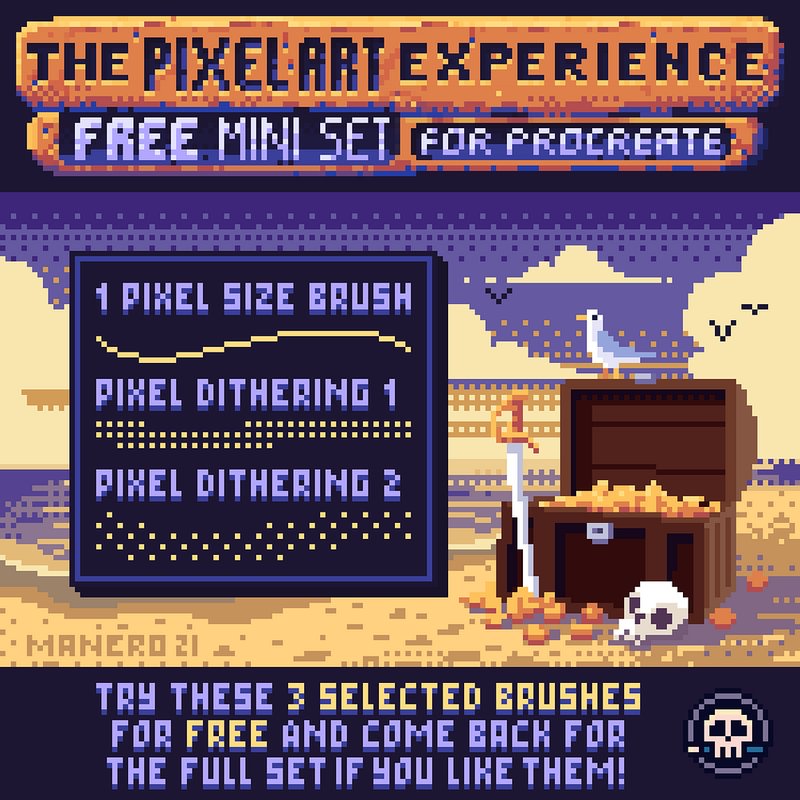 If you are looking to create pixel art in Procreate, this set of free pixel art brushes is good to get started with. The set includes a 1-pixel size brush and 2 pixel dithering brushes for adding depth to your drawing.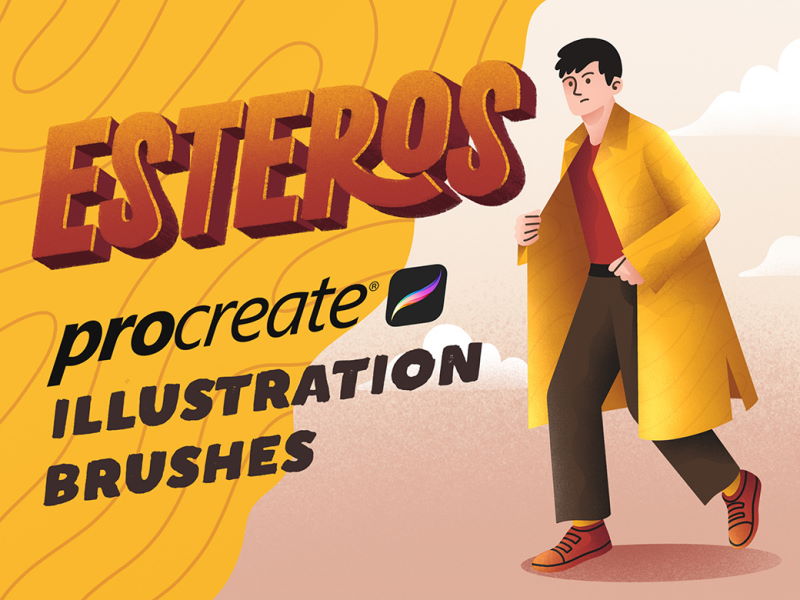 With this set of free illustration brushes, you can create hand-drawn characters, perfect for website illustrations, app UI, presentations and other projects. It comes with 10+ Procreate brushes including brushes for sketch, lining, fill, texture, shadow, shading and pattern.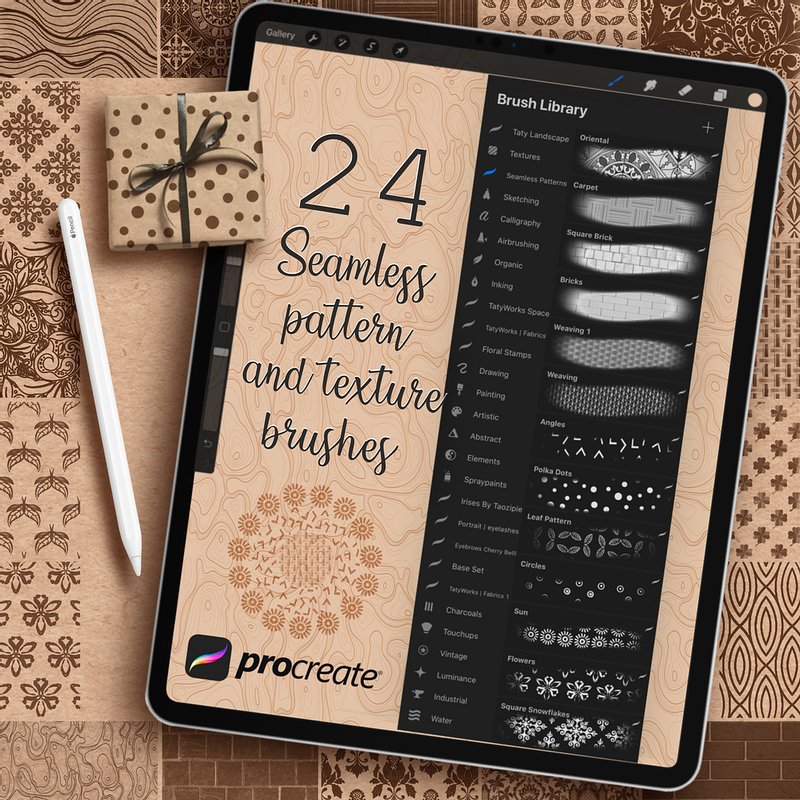 Textures can bring life to any design. And this free brush set offers 24 seamless pattern and texture brushes for Procreate. Included in the set are brushes emulating carpet texture, flower pattern, lace, waves and geometric patterns.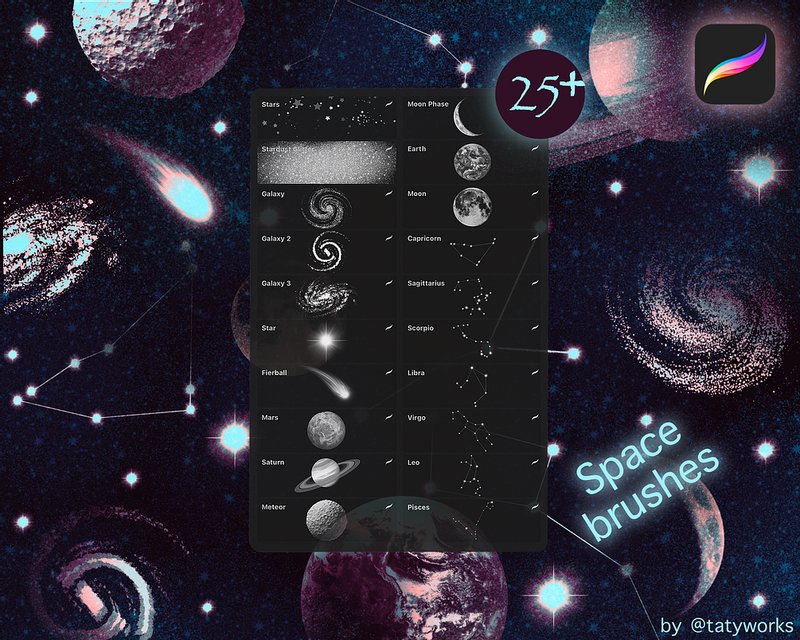 This free space brush set contains 28 brushes and stamps for planets, stars, constellations, galaxies all to make it easy to create space scenes in Procreate.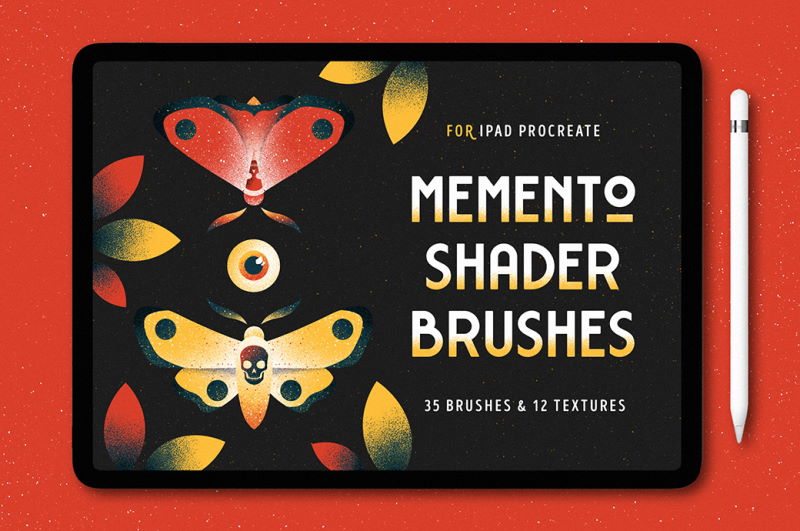 The free version of Memento is a set of 12 different brushes for adding shadows, shading or noisy elements to your digital artwork for posters, flyers, commercials and branding. You can also purchase its full version with 35 brushes and 12 textures from Brushes Pack.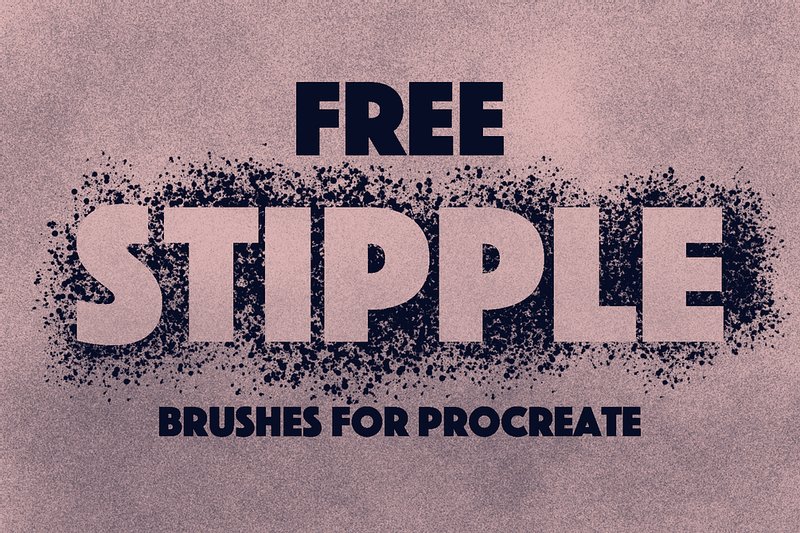 This stippling brush set comes with 17 free brushes – 9 stipple brushes, 3 liner brushes, and 5 texture brushes that can be used for adding visual interest and textures to any object or drawing.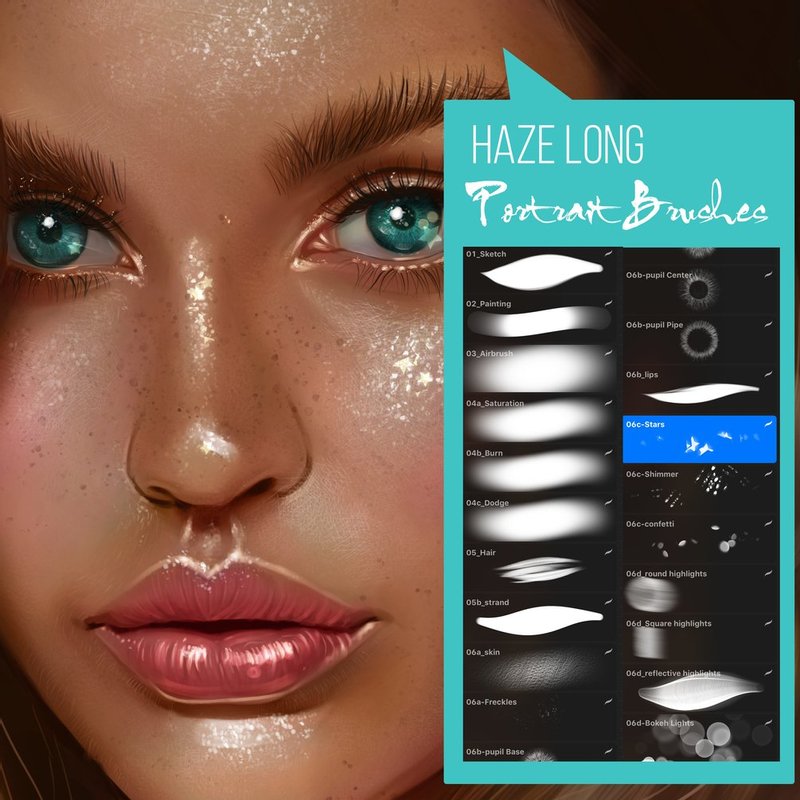 This is a complete set of 22 brushes for creating portrait paintings in Procreate. There are some time saving brushes in this set such as the pupil, hair and freckles brushes you would find useful when working on a portrait. You can also see all these brushes in action in this YouTube video to have a better understanding of using them.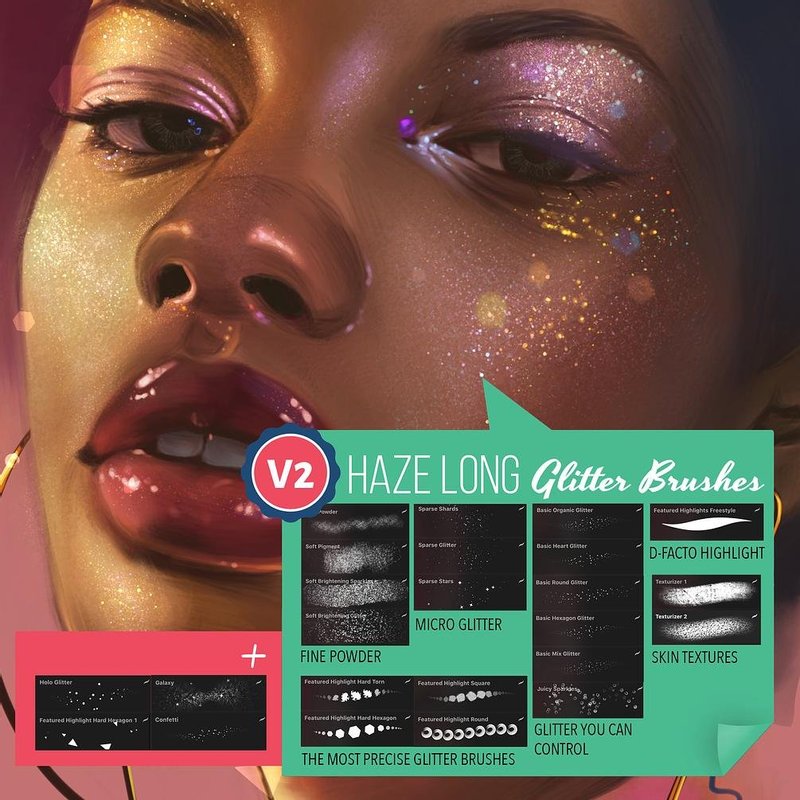 With this set of free glitter brushes, you can add a high-end fashion magazine kind of touch to your portraits, you can see this demo for learning to use these brushes.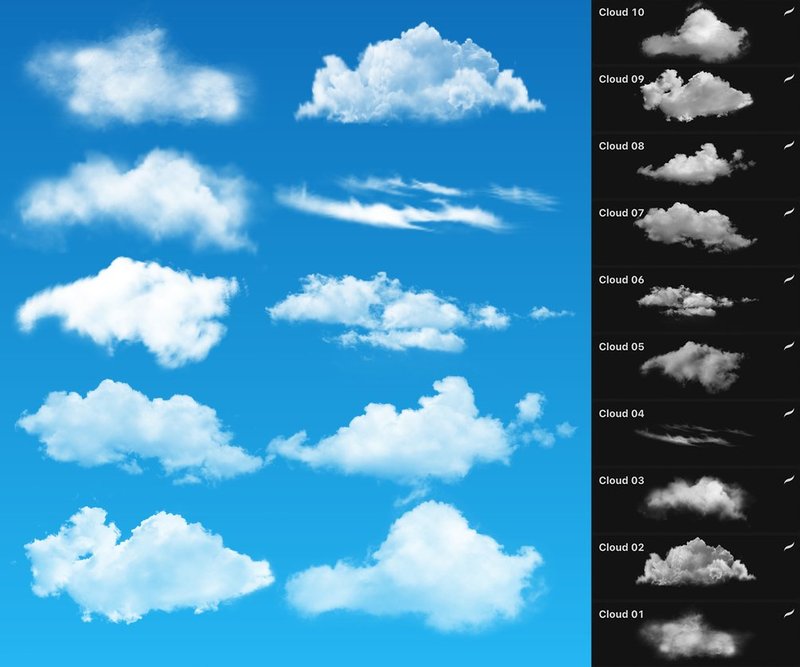 A set of 10 realistic cloud stamp brushes for Procreate, all with different textures and shapes suitable for painting sky. These super easy to use and time saver stamp brushes will be an add-on to the default cloud brush available in Procreate.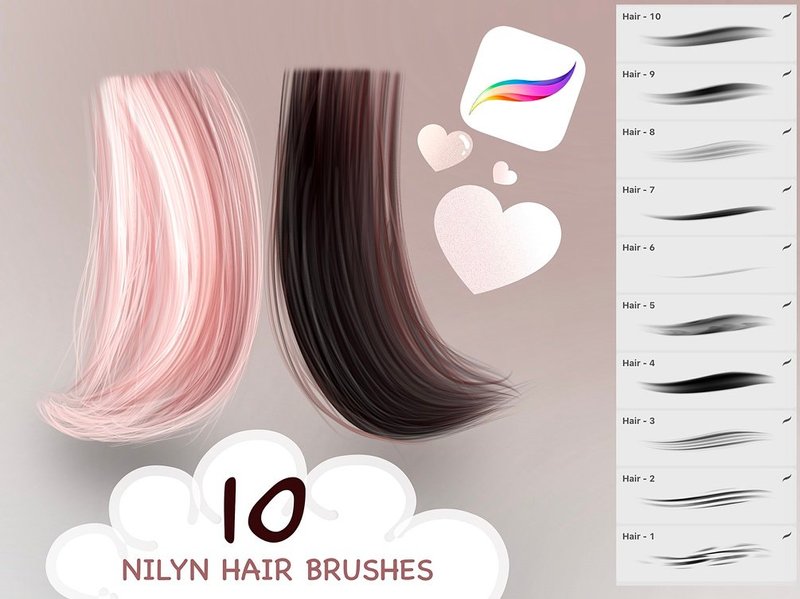 This free set of 10 hair brushes will help make drawing realistic flowy hair digitally in Procreate easier and fun with minimal effort.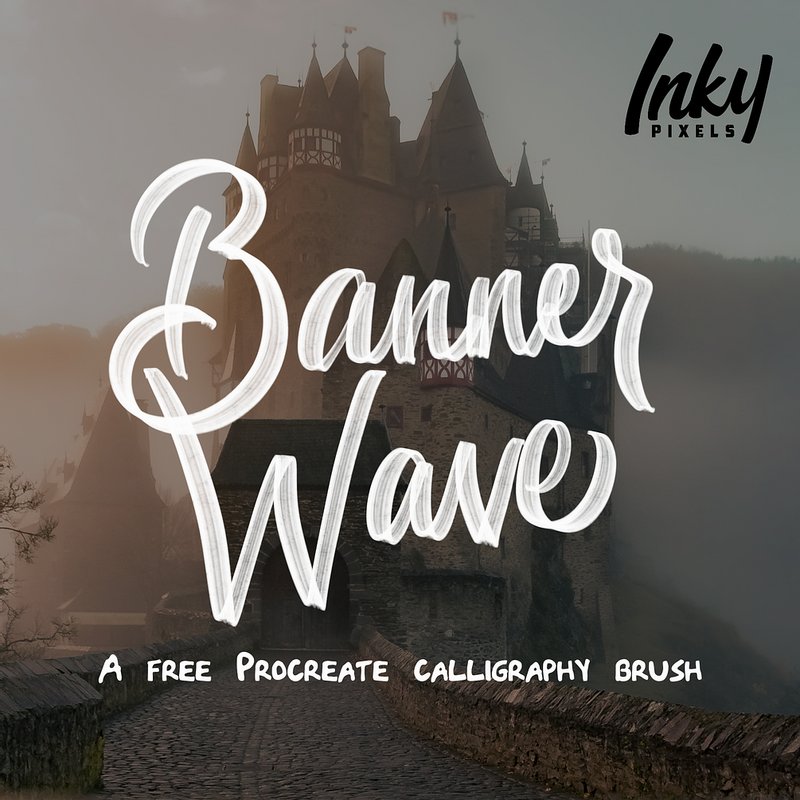 Banner Wave is a brush pen inspired free Procreate brush with beautiful streaky texture. Perfect for creating calligraphy and lettering designs for posters, cards and social media graphics.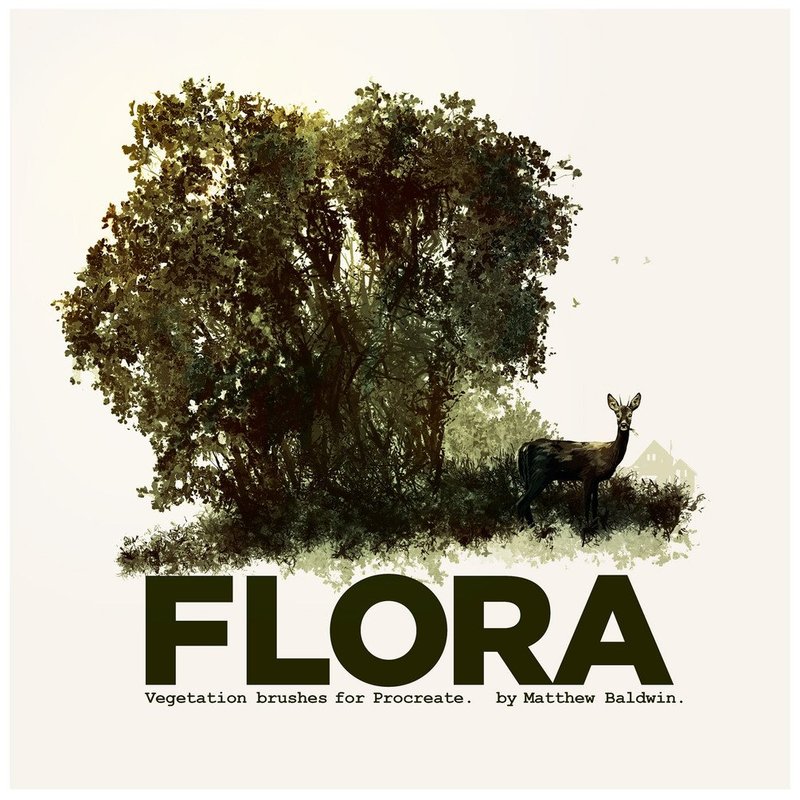 Flora offers a huge set of 91 free brushes for drawing flora and vegetation for nature scenes and landscapes. Included are brushes for creating foliage, bamboo, tree bark, branches, thistle, sycamore and more to achieve the texture you see in nature. You can preview all the brushes here.
Stripe is another free Procreate brush for creating smooth calligraphy or lettering. With this pressure sensitive brush, you can create beautiful handmade typography for your design.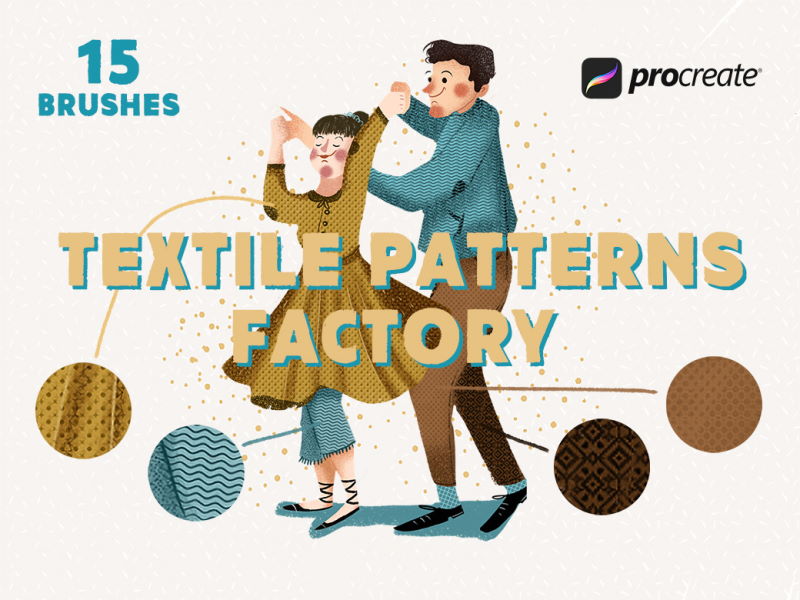 A set of 15 free textile pattern brushes for Procreate for when you need to add rich fabric textures to your illustrations, logo designs, printouts, and banners.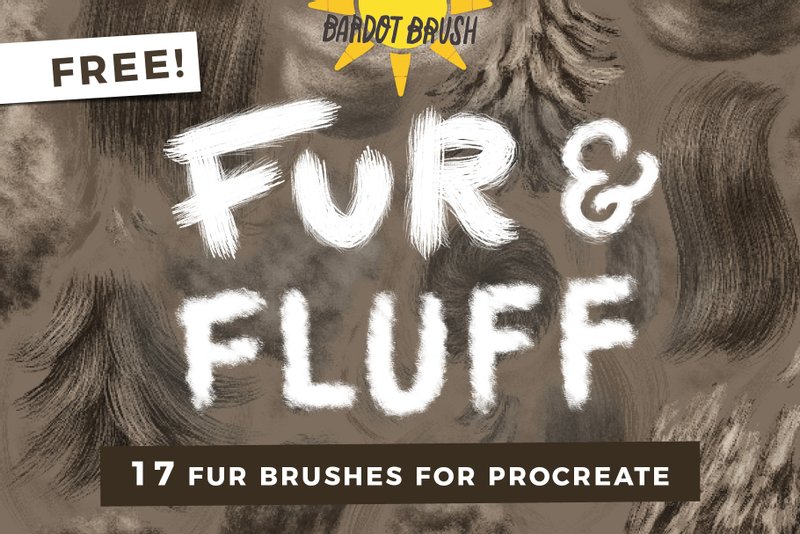 Drawing animal fur can seem a daunting task. To make it fun and easy to create furry illustrations and paintings, we have included this free set of 17 fur brushes available for free download.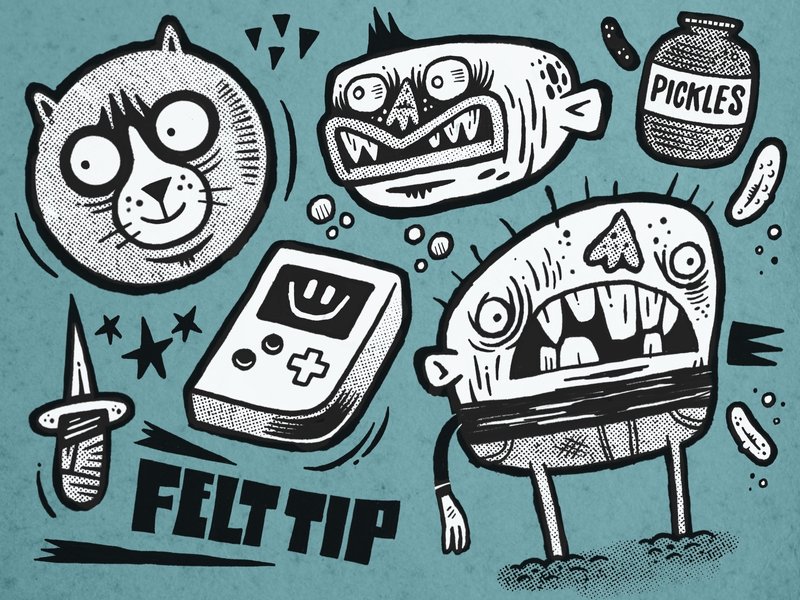 This pack of free Procreate brushes includes several useful brushes that feature sharpie fine point and ultra fine point marker inspired brush designs.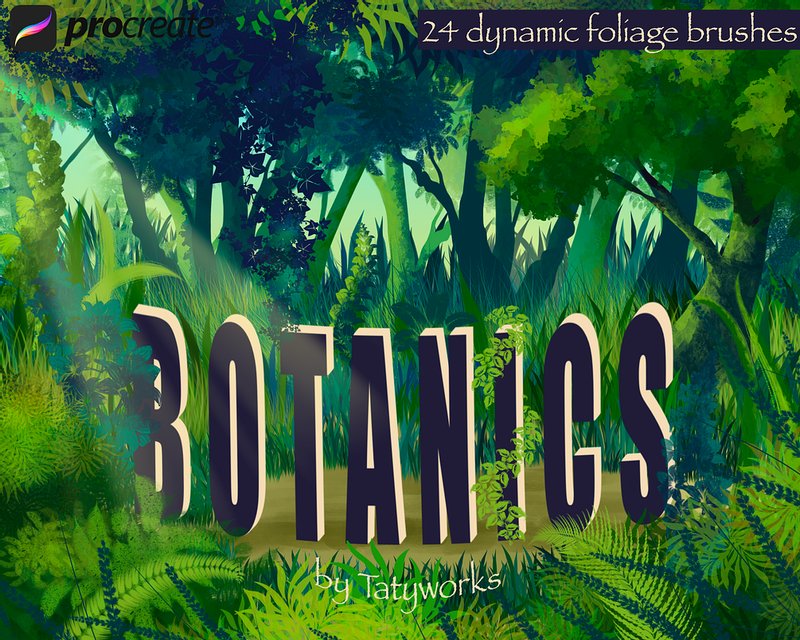 With this set of hand drawn free foliage brushes for grass, ferns, ivy, flowers, leaves and related textures, you can create nature landscape paintings such as jungle, forest and garden with ease. It comes with 24 free brushes.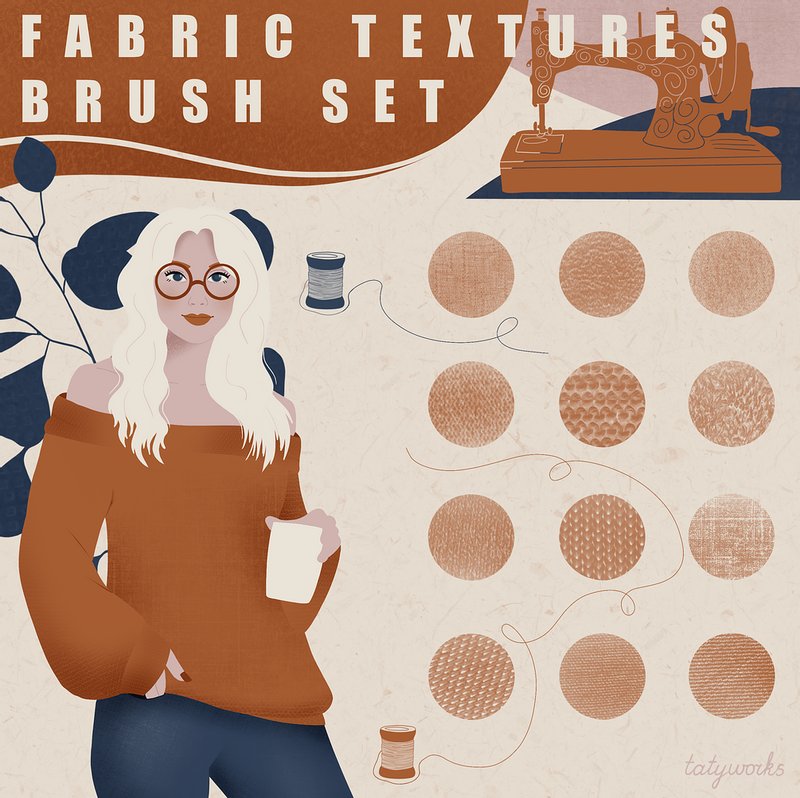 With this set you will receive 12 free fabric texture brushes that can be used for multiple purposes. All brushes are crafted from real high-quality fabric images and set to add texture details, subtle shading and style to your digital art and illustrations.
Conclusion
Procreate does come with great sets of default brushes and it is quite fun to experiment with them or even combine them to create a new brush. However, many a times you simply need a new brush that is not a part of default brush set and you do not have the time to experiment and create your own, you just want to start on your digital artwork. In such cases, free Procreate brushes that we have covered above are what you need.
If you liked this collection of free Procreate brush sets, do share this post with your designer friends. And if you know of more such useful free Procreate Brush packs post then do leave a comment below for us and our readers.
Additionally, Procreate also allows you to add Photoshop brushes, you can import them in the app and paint with them as well. You can check our collection of Photoshop brushes as well.